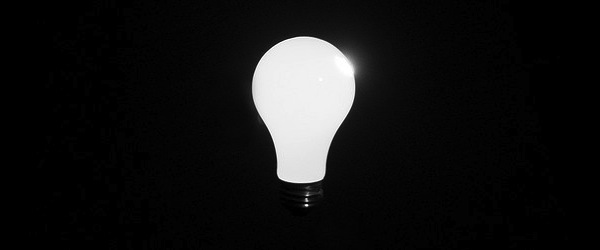 How We Come Up With Big Content Marketing Ideas
Every content marketer is looking for their next big idea, something that's shareable and gets people talking about their business and brand. But we're not all Oreo or Taco Bell. True content marketing successes come few and far between.
Here at Hootsuite we were able to make waves with our Game of Thrones video. We also captured attention with our Dr. Seuss-inspired Twitter poem. These success are the result of an open creative environment, one that encourages the spread of big ideas from across the company.
Here are four principles which help us to come up with big content marketing ideas:
Make everyone a "creative"
If you're siloing creative tasks within a small section of your marketing team, you're potentially ignoring dozens, even hundreds of idea-makers within your business. If you want to cash in on big ideas, you need to be open to hearing them from anyone at any time. You may be surprised by how many successful content marketing ideas come from your accountants, developers or salespeople.
Allow everyone in your company to contribute ideas by encouraging their input on ongoing projects, and encouraging them to share ideas of their own. This could come in the form of email submissions, a private Yammer or Facebook group or even an open pitch meeting. When they do pitch a fantastic idea, include them in its execution. Allow them to author the blog post or participate in the video. When they have something to show for their idea, others in the company might be encouraged to submit concepts of their own.
Allow people to incorporate their passions
When one of your team members spends all day working on a white paper, they'll usually jump at the chance to work on something a little more creative. This is especially true when the project incorporates their personal passions.
If a designer does caricatures in their free time, look for a way to turn that into a content marketing idea. Do the same thing if you have a writer that loves to create poems, or an marketer that does improv on weekends. Looking for ways to incorporate the personal passions of your employees usually results in amazing work, because they put the full force of their talent behind these big ideas. Plus, these projects are often more unique or off-kilter than your typical content marketing effort, which is a good thing when you're striving for something that turns heads in the industry.
Don't rush all of your projects
When I half-jokingly suggested a social media adaptation of the Game of Thrones opening sequence, I never expected it to turn into a massive video hit, one that garnered over 850,000 views and counting. But Hootsuite's Director of Marketing, Cameron Uganec, saw the potential in the idea. Turning that initial idea into the final product took us over a year, but that lengthy effort produced what might just be our biggest content marketing win ever.
Big ideas in content marketing require time and effort; they're not rushed out of the docket to meet your day-to-day content needs. To really hit it big, you need to be willing to commit long-term to a project, which isn't always easy in the real-time marketing era we're living in. But doing so allows you to let the idea percolate, to come at it from fresh angles, to deal with problems rather than taking them as an excuse to shut down the project. It also allows you to test it on a smaller audience, see how they respond, and adjust as necessary. When it comes to big ideas, think long-term instead of right now.
Find trends early
When the original Harlem Shake video was posted to YouTube on February 2nd, no one knew it would spawn a ridiculous trend of online dancing videos. I saw the video on February 3rd and didn't think too much of it. Then when more videos started emerging on the 4th and the 5th, I knew this had the potential to become a meme. Hootsuite published our own Harlem Shake video on February 8th, 6 days after the original. We were one of the first brands to jump onto the trend, and our video managed to garner over 100,000 views as a result. That's a lot of eyeballs on our YouTube channel, and a great example of our fun company culture.
We were able to find this trend early because our employees, myself included, are empowered to scour the web even at work. Employees are encouraged to be on social media during the day, from tracking Twitter trends to reading the top posts on reddit. This allows us to stay on top of the content making waves online, day-in and day-out, so we can capitalize with our own content when we see fit.
A lot of your big ideas will be adaptations of existing content that has struck a chord with your online audience. Don't be afraid to let your employees explore. Inspiration will strike sooner or later.
Stay on top of social media and tech news. Sign up for the Hootsuite blog newsletter today.