Craig Ryomoto Shares 6 Lessons Learned From HootSuite ~ Inbound 2012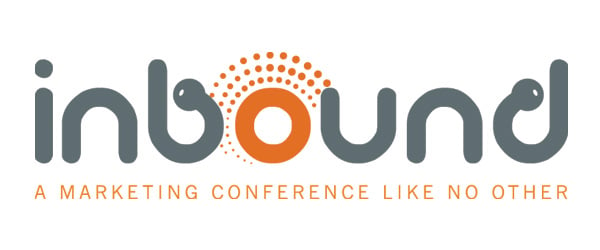 On August 27th, the HootSuite Owls will be touching down in Boston, MA for HubSpot's Inbound 2012, the world's largest gathering of inbound marketers. Sponsored by HootSuite, makers of the market-leading social media management system, the 3-day conference and training event is designed to help marketing professionals, business owners and agency executives deepen their knowledge of inbound marketing through a combination of inspiring keynote presentations, focused breakout sessions, expert-led small group workshops, innovative product demos, and exciting networking activities. If you're attending, be sure to check out the HootSuite booth.
Joining the impressive list of Inbound 2012 speakers is HootSuite's Director of Pro User Growth and Revenue – Craig Ryomoto. At Inbound, Craig will provide case studies and key insights to help organize for social success, choose the right tools, engage on the right networks and how to measure what matters most. Sharing some lessons he learned at HootSuite, Craig provides a teaser into some of the things he'll be speaking about on August 29th.
Closing the Inbound and Social Loop
If 2011 was the year of consumer social media adoption, 2012 is the year of businesses adopting social media, and as a result there's plenty of hype and excitement around social media usage in the workplace. Traditional external-facing departments including marketing, HR, and sales have naturally been the first to take on the social initiative, while others have taken longer to be fully convinced of its value.
Questions that typically come to mind are: How do you prove a true return on investment, what measurements matter most, what makes my objectives unique, and how do we effectively invest marketing dollars in Facebook, Twitter and other social media platforms?
Over the past few years, we've seen a fundamental shift in communication; by neglecting social you're missing out on your most engaged, active, and savvy consumers. Solutions are out there for every business — whether it's a restaurant trying to improve foot traffic, an online retailer trying to boost website sales, a news site trying to increase monthly subscriptions, or a big brand trying to engage with followers and improve brand sentiment.  Tools in social media management, marketing automation, and acquisition marketing are available to help close these loops in your marketing initiatives.
Lessons Learned From HootSuite
In the three years since we started, here are some of the lessons we've learned during this incredible journey:
1 – Understand your audience and be agile
This is absolutely critical to growing your business. Customer demands change quickly, so knowing your audience positions you to be agile and adapt to changing needs
2 – Never assume you have the answer; constantly test hypotheses and learn from results (this is a necessary complement to lesson one)
Test content, offers, design layouts, etc, to understand what is optimal for your business. #neverguessalwaystest
1 & 2 also apply to understanding which network to advertise with. Understanding your audience and testing various platforms will help you decide whether you want to start a campaign on Google AdWords or Facebook
3 – Be data driven
Identify the core metrics that measure your company's success. Build key metrics around the levers that drive revenue and company growth
4 – Choose a social media management system
Managing your entire social presence manually on various social platforms is too time consuming and requires Herculean efforts. Find a tool that helps you manage, measure and optimize your social endeavors. Cough cough, HootSuite
5 – Leverage marketing automation
Marketing automation, done correctly, will improve efficiency by helping you reduce manual work. Embrace it but respect your audience. Don't abuse your audience and never overlook the power of authentic engagement opportunities
6 – Prioritize accordingly
Time and money are always in limited supply, so prioritize strategic projects and identify what provides the biggest ROI. Having a difficult time? Review your key metrics to determine which levers needs to be focused on to accelerate growth.
It's easy to get caught up in some of the motions of the the daily grind, so take a step back every so often and ask: 'Is this the best use of my time?'
This has been a short recap of what we've learned, but the beauty of online businesses is these rules aren't set in stone. Only through experimentation will you learn and develop your own rules and best practices.
Learn more about how social is tied to inbound marketing and closed loop social – check out Craig's presentation at Inbound on Wednesday, August 29th. Follow the conversation and get event updates by tracking #inbound12. 
Have you tried the HootSuite HubSpot app? Close the loop on social media and tie real-time social networking activity to lead generation-focused marketing campaigns. Try it now.