Innovate or Die: 3 Ways to Stay Ahead of the Curve
By HootSuite CEO, Ryan Holmes
This post was originally published by HootSuite CEO Ryan Holmes on the LinkedIn Influencer blog.
Follow Ryan on LinkedIn: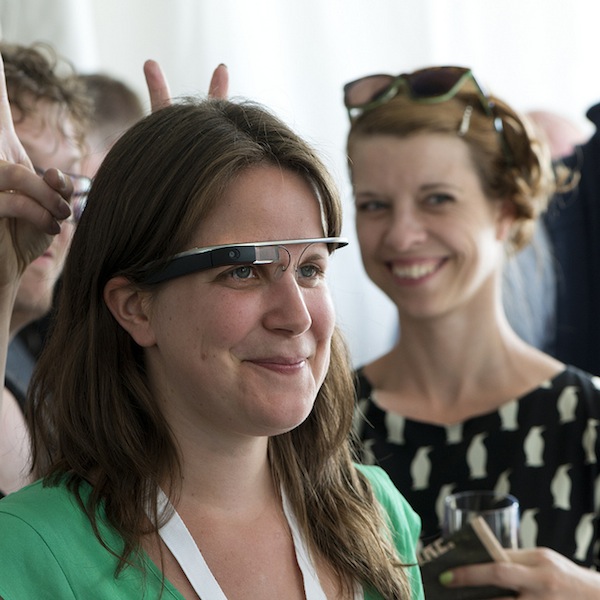 When some companies stop innovating, it can literally kill them.
Remember Blockbuster?
Just 10 years ago, with 8,000 stores and $3 billion in annual revenue, Blockbuster was easily the planet's biggest video chain. Today, after bankruptcy and massive closures, it's limping along with 500 stores. And their days seem numbered.
What happened? Netflix happened. Redbox happened. Streaming video happened. The world and the technology surrounding how people like to watch stuff changed. Blockbuster didn't.
And there are many other examples out there, of big brands who faced the same fate. The latest story making waves is that of Blackberry, formerly known as RIM, who—after years of struggling to stay afloat in the highly competitive smartphone market—announced this week they are looking at the possibility of selling off the company.
Shame on them, right? Only it's not that easy. Even forward-looking companies are sometimes blindsided by shifts in the marketplace. As businesses grow, staying nimble and adapting to change only gets harder and harder.
I understand how this can happen, firsthand. A major challenge I've faced over the past few years is that as my company, HootSuite, has grown rapidly there has been less room left for innovation. In order to keep our clients happy and create revenue to sustain and grow our current business, we've had to focus nearly all of our energy and resources into our core product. But when companies don't have an entrepreneurial or innovative element, they start to slip into maintenance mode, which can be dangerous.
So to avoid this, I've embraced a few innovation strategies from some of the best business minds out there:
1. Let them chase rainbows
Give employees in-office time to explore their craziest ideas and passion projects. This concept is actually decades-old, but it's still around because it's effective. Major US corporation 3M's unwritten "15-percent time" rule, for instance, has been around since 1948. It encourages its scientists and engineers to spend up to 15 percent of their working hours pursuing their own projects, even if they have nothing to do with their actual jobs. The program has resulted in the development of many of 3M's top-selling products, including Scotch tape and the Post-it note.
Software company Atlassian boasts a comparable in-office innovation policy, which asks their developers to "use 20% of their time to work on their own innovative ideas and see their work reflected back into the core of the product." This, and their similarly focused 24-hour ShipIt Day, are based on career analyst Daniel Pink's theory that what motivates people most in their jobs are three key factors: autonomy, mastery, and purpose. Meanwhile Google's similar and well-known "20-percent time" policy (or "Innovation Time Off"), has famously resulted in some of its top products, like Gmail and Google news. Not to be left behind, Apple just last year has reportedly introduced a similar program called "Blue Sky," which encourages employees to spend 20 percent of their time working on personal projects.
2. Start a skunkworks
Have a secret innovation lab somewhere in your business. "Skunkworks," is a small group within an organization that is given a high level of independence to research and develop secret projects, often in the spirit of radical innovation. Google's skunkworks is their top-secret Google X Lab, which gave birth to Google Glass. Current Google projects that have emerged from the lab are a driverless car and Project Loon, "a network of balloons traveling on the edge of space," that will give internet access to people in rural and remote areas.
Amazon has a similar group, called Lab 126, from which the Kindle was born. It's reportedly now developing a 3D Kindle. And last year, LinkedIn launched its own unique skunkworks-type initiative called [in]cubator. Under the program, any employee at LinkedIn can, up to 4 times a year, pitch an idea to a panel of their bosses (which includes CEO Jeff Weiner). If approved, the person is granted up to three months of work time to turn it into a reality with a designated team.
My company was itself born four year ago out of a lab—a small innovation department we had at the digital services agency I ran at the time. Fast-forward to the present and we have more than 7 million users around the world and 300 employees. In other words, we've come full circle: We've grown so big that innovation has become a challenge. To keep things fresh, we decided this year to open HootSuite Labs, a small team of five who will focus on bringing the newest and most exciting ideas to the table.
3. Have Hackathons
Set aside days for employees to run wild with their best new ideas. Working in the technology industry for over a decade, I've seen firsthand that great ideas emerge when people feel free. They don't tend to surface in high-pressure situations, like in boardrooms with bosses standing overhead. So the hackathon, or hack day, is a great way to facilitate creative brainstorming. This is a fairly casual, in-office event that can last anywhere from a day to a week. Employees come together to share great new ideas and ultimately pick the best ones to pursue further.
While Hackathons originally were events for developing new software technologies, many industries have embraced the hackathon for all-around brainstorming and innovation. One of the most interesting examples is Brainhack, a three-day hackathon aimed at fostering innovation in the field of brain science.
My company also holds Hoot-Hackathons, two-day events which allow employees to freely pitch ideas, work with new people, and build new things. These events foster a culture of innovation and gets people enthusiastic about new ideas. Plus, it doesn't cost a lot.
The reality is that most ideas that emerge from hackathons and top secret labs won't end up becoming the next 80 million-dollar start-up. But at worst these kinds of initiatives let our teams make mistakes. To be innovative is to experience failure. Learning from that failure, trying again, and getting better fosters entrepreneurship—one of my company's core values.
After all, aren't innovation and entrepreneurship simply ingrained in our core nature, especially in business? We all constantly want to make things better. We all have ideas. And so we all stand to benefit from being creative and taking risks.
What are you doing to innovate your product, your life, or your business?
For more social media insight and to learn more about my company, follow HootSuite on LinkedIn.