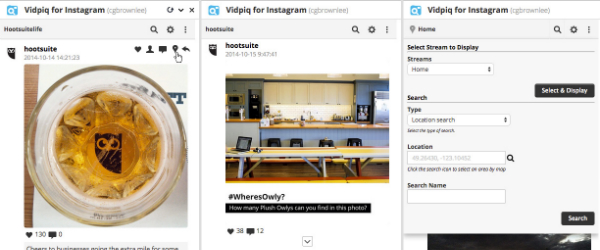 Instagram apps in the Hootsuite App Directory
Instagram has experienced an impressive spike in user growth since joining the Facebook family in 2012, now topping 100 million daily active users. It has been pegged as "the most important social network" among teens—and its popularity is only expected to rise. And businesses are turning to Instagram to increase their organic reach, according to the 2015 Instagram Report.
So, with more than 70 million photos and videos being shared every day, how are businesses creating timely and relevant content, keeping up with trending topics, and engaging with their followers? It would take a social media superhuman to do it all, and have time left over for the myriad of other tasks. The good news is that there are ways to cut through the noise and make sense of it all. With the Hootsuite App Directory, we have several Instagram apps that can help—free for Hootsuite Enterprise customers.
Formerly known as Statigram, Iconosquare for Instagram lets you manage multiple Instagram accounts, browse your most important statistics, search for users and hashtags, and monitor competitor and hashtag feeds. The Iconosquare app for Hootsuite provides an elegant and efficient way to manage your Instagram community, browse your photos—and photos from your community, interact with your followers through likes and comments, analyze monthly summary statistics and engagement metrics, and more.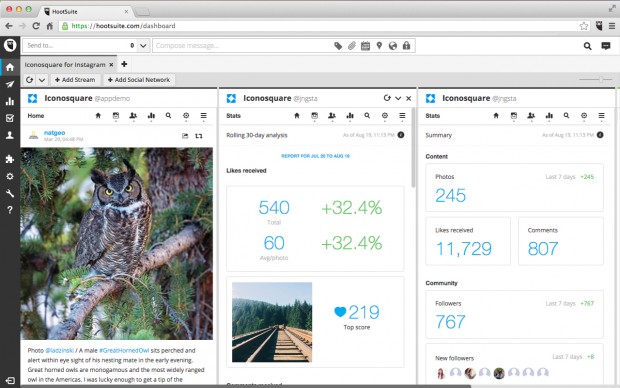 TrendSpottr for Instagram uncovers top trending photos, videos, and influencers. Whether you're looking for engaging posts to re-share with your community, or monitoring breaking news and emerging trends, the TrendSpottr for Instagram app allows you to save time and find the hottest content with every search. Trendspottr for Instagram surfaces the most relevant and trending content that is predicted to have the highest engagement and virality. Save time while discovering and engaging with viral content, real-time trends, and top influencers on Instagram.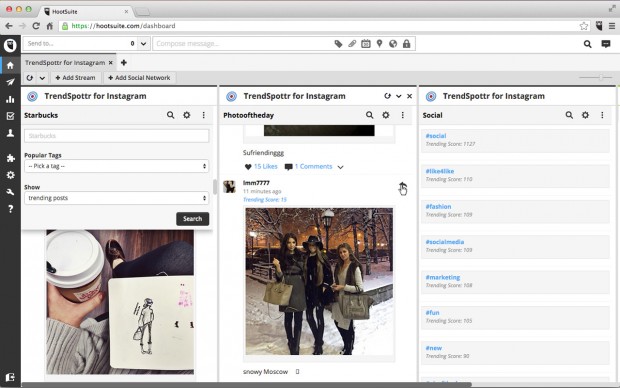 Monitor posts on Instagram by location, hashtag, or username. Vidpiq for Instagram allows you to monitor and engage with users that are posting in your area, or an area you choose to follow. You'll be able to find posts sent from inside or around an event venue, for example, or see the Instagram activity near or at your business location.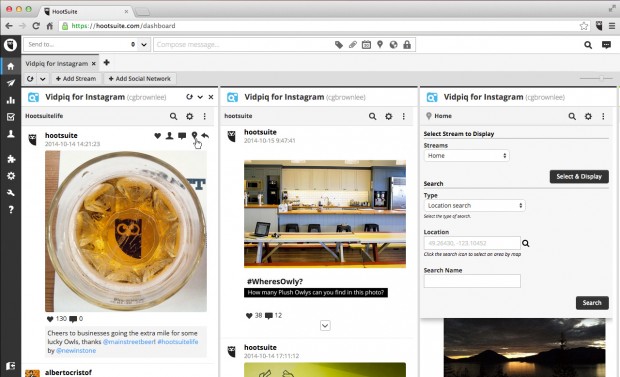 Learn more about these Instagram apps, available in Hootsuite's App Directory, in the 15-minute tutorial Instagram apps to help you spot trends and find content. We'll go into more detail on how all three of the apps—Iconosquare, TrendSpottr, and Vidpiq—work, and how they can help improve your social media strategy.
Interested in other related topics? Catch up on any of the Game Changers articles you might have missed on our Game Changers page, and register for upcoming tutorials.