How Instagram's New Tagging Feature Makes it Better for Users, Businesses
Instagram has added a new feature that allows you to tag people who appear in your photos (including yourself).
Photos of You works much like Facebook's photo-tagging system. You can click on an image and type in the name of a friend or anyone else you follow on Instagram, and then drag their name onto the photo to tag them.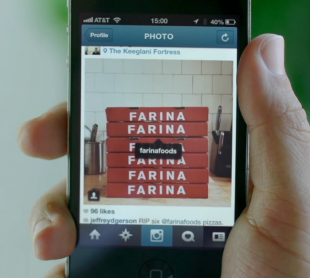 A Chance for Better Business Engagement
For businesses, the new functionality represents a brand new opportunity to engage fans using the very popular photo-sharing site. Whereas in the past Instagram campaigns depended largely on hashtags and user mentions, companies can now ask users to tag them in photos. These images will in turn appear within a new Photos of You section of your brand's profile page, which gives followers to view and interact with the images and with other fans who contribute pictures.
There is one important difference between this feature and Facebook however: only you can tag your photos. This is important for Instagram, where people are generally far more open about sharing photos with fellow users across the world with the help of hashtags. It will prevent any spammy tagging from unknown followers. Settings can also be adjusted to prevent tagged photos from appearing within your Photos of You stream until you approve them.
Photos of You is available to users immediately, but streams will only go public on May 16th.
Stay tuned as HootSuite will be releasing a brand new HootTip video for Instagram users on May 6.
More resources on Instagram: