iPhone App Marketing Tactics for Vancouver Developers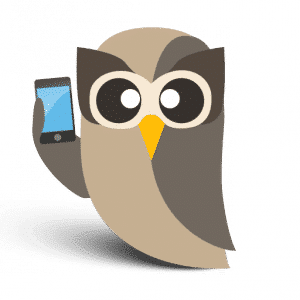 Attention Vancouver iPhone Developers
No, this isn't an April Fool's joke, it's true that HootSuite CEO Ryan Holmes will share knowledge with mobile developers and aspiring entrepreneurs in Vancouver when he speaks at the iPhone and Social Media meetup on April 1 at the Guinness Tower in Vancouver.
Be sure to attend if you are interested in hearing Ryan talk about the HootSuite mobile launch for the iPhone and Android platforms including the backstory behind the promotional campaign behind the launch.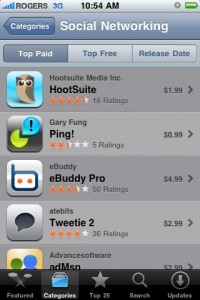 Date/Time:
April 1, 2010 at 6pm
Location:
Guinness Tower – Presentation Room
1055 West Hastings St., Vancouver, BC
Details
iPhone Developers Meetup
Blurb:
Ryan Holmes will be speaking about a case study of the mobile launch rollout of HootSuite for iPhone and Android. He will review how they lined up their launch to get maximum exposure, and achieve the 1st place rank in their application category in the app store, 13th place in Canada, 18th place in Japan, and 34th in the US app store for the month of December.
Also, Aaron Hilton (CEO of CellMap, Inc.) will offer his thoughts on Key Value Observing, and a speedy way of using NSPredicates to crunch your data.