Social Goes to Work – HootSuite Owls at iStrategy Chicago 2012

HootSuite lands in the Windy City this October to speak at iStrategy 2012. The two-day conference gathers influential digital marketers in Chicago from Oct 9 – 10. Attendees can look forward to exclusive networking opportunities and learning scenarios with experts in every online channel, including SEO, social, mobile and more.
Lending our experience to the event, Matt Switzer, HootSuite VP Partnerships & Corporate Development, will be hosting Social Goes to Work – a 40-minute session with Q&A exploring the changing market conditions, how a business matures to embrace social media, departmental best practices and field notes from case studies on the front lines of this change.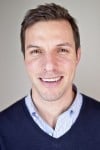 Social Goes to Work – Oct 9 | 2:30 PM
From customer service to human resources and across all the marketing that brings people to your virtual and physical locations, business processes and the products and services they consume are becoming increasingly social. HootSuite has a unique perspective on this and has developed both the social media management system, as well as the internal teams and processes that support the new digital marketing and content triumvirate of paid, earned and owned media.
In the session you'll learn:
How businesses and business processes mature to embrace social.
Best practices and guidance for helping key parts of your business develop and manage social.
The skills, the tools and the signs of success that are inherent in a social business.
About iStrategy
iStrategy Chicago is the 14th installment of our global conference series, and is specifically designed to help attendees develop their audience and build traffic, create brand awareness, improve customer service, and develop better use of digital tools internally to drive more productive business outcomes.
With these common objectives in mind, iStrategy has recruited keynote speakers, panelists, workshop facilitators and attendees with expertise in the online channels that lead to successful results and tools that provide ongoing measurement, analysis and decision-making capabilities.
DATE: Oct 9 – 10 2012
VENUE: Donald E. Stephen Conference Centre, 9391 W. Bryn Mawr Av., Rosemont IL 60018
To help get you excited about iStrategy and HootSuite's session, we've handpicked a couple posts from the iStrategy blog and a HootSuite white paper about driving your organization from any stage of social media maturity:
Are you coming to iStrategy? Meet up with the HootSuite Owls attending: Matt Switzer, Nadia Nascimento, Ashley Jane Brookes, Ron Cassan and Lorien Henson. Be sure to send us a Tweet to say hello beforehand.
Get the latest updates on the event by following @iStratBuzz and #iStrategy.