Join HootSuite at the Social Media Strategies Summit
The Global Strategic Management Institute has created a series of social media marketing summits to aide organizations who are shifting their marketing dollars towards social.  Each summit focuses on educating organizations on the best ways to use their marketing dollars to craft, build and enhance their social marketing efforts.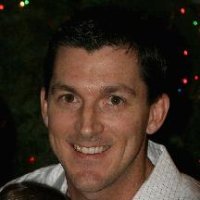 Kevin Zellmer, HootSuite's Global Director of Enterprise Business Development, will be attending the Social Media Strategies Summit in San Francisco on November 6th-7th.
Kevin will give a talk on paid social and ROI, titled: Why a 140-Letter Tweet is Your Best Ad: Social Media Advertising 101. Here's an excerpt:
Did you know you're now more likely to climb Mount Everest than click a banner ad? The reality is that all marketing tools–even once-promising ones–are going to become less effective over time. Email, paid search, banner ads…. This is why it's crucial for good marketers to stay on top of the latest trends in the digital marketing landscape. And the newest tool to tuck into your current arsenal is social advertising.

Social advertising is catching on fast: Spending on so-called "native" social media ads is forecast to nearly triple from $1.5 billion this year to $3.9 billion in 2016. More and more marketers are using Promoted Tweets and Facebook posts because they work. While traditional banner ads are now pretty much ignored (clicked on 0.2 percent of the time), Promoted Tweets show engagement of one to three percent— up to 15 times as effective.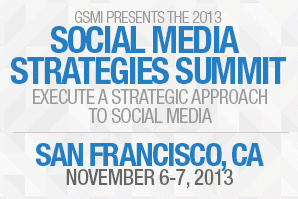 Join Kevin at the Social Media Strategies Summit at the Marine's Memorial Club and Hotel in San Francisco, CA on November 6th from 2:30pm to 3:15pm.
Follow the event on Twitter @GSMIonline and #SMSsummit.