Instagram, Apps, Videos and More ~ News Roundup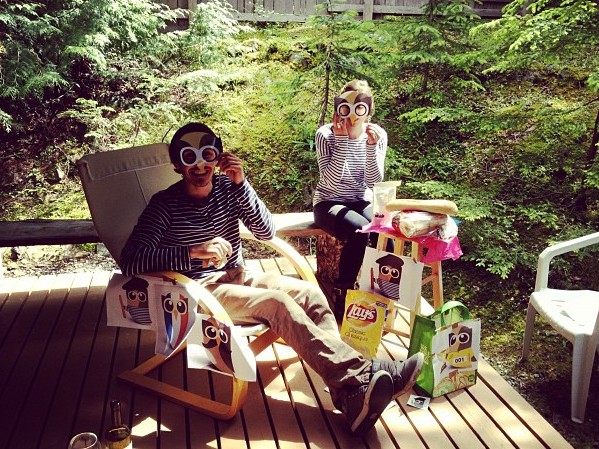 It's been just over a month since the last News Roundup and we have been busy – rolling out new releases, infographics, videos and more! Catch up on the latest HootSuite news and media coverage. Plus, get a snapshot of all the latest goodies we've rolled out.
This past June saw:
So settle in, get cozy, maybe grab a snack and see what the HootSuite Owls have been up to.
Ever-Expanding App Directory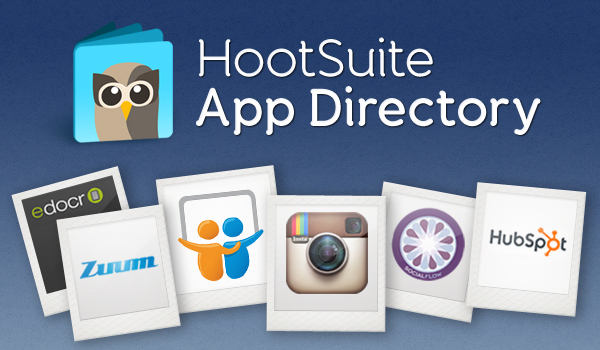 The HootSuite App Directory continue to grow at a steady clip, welcoming 4 new apps to the dashboard: Photo sharing app Instagram, content sharing network SlideShare, document sharing app edocr and engagement app Zuum.
See what the blogosphere had to say about the new additions including some of our favorite excerpts:
Mashable – HootSuite Adds Instagram to its App Directory
"The Instagram app on HootSuite allows people to view photos, comments, likes and searches, as well as add comments, like photos and share photos to Facebook, Flickr, Twitter and more.

Instagram doesn't have a browser service so this gives users a way to play with the app on desktops."
The Next Web – HootSuite adds Instagram, SlideShare and more to its App Directory
"With these new apps, HootSuite edges closer towards providing a single, solitary dashboard for its users to manage all their online communications."
Venture Beat – HootSuite: 4 million users can now manage Instagram & SlideShare too
"The App Directory is one of the ways HootSuite distinguishes itself from competitors such as SproutSocial and Involver. Perhaps the only competitor with something similar is Radian6, with its Extension Gallery. Mark Holder, HootSuite's director of integration partners, told VentureBeat that "roughly 10-15% of new users install at least one app within the first week.""
That's not all, this HootSuite App Directory story was also picked up by: WebProNews, CMSWire, iShoutLoud, iPhoneinCanada, SiliconAngle, IdeaVerse, Techvibes, Media Bistro and Information Week.
Inbound Marketing
ReadWriteWeb also shared the App Directory story weighing in on the role HootSuite's social platform plays for inbound marketers:
"Inbound marketing is no small potatoes, either. Some experts recommend that every business should allot some $115,000 to $200,000 annually just to social media management. With all of that money floating around, it's little wonder that software vendors are fighting to dominate this market."

Inbound marketing or permission marketing is a concept HootSuite has been zeroing in on recently with the release of the HubSpot App for HootSuite and July 12th's the Science of Inbound Marketing – a co-hosted webinar exploring the role data and science play in inbound marketing.

Register for the free webinar as HootSuite and HubSpot attempt to make marketing history by breaking the Guinness World Record for world's largest webinar. Learn more about the event in this VentureBeat article.
Keeping You LinkedIn
All users can now manage and maintain LinkedIn Company Pages alongside other social channels. See what the media had to say about it:
The Next Web – HootSuite hits 4 million users, lets them all manage LinkedIn Company Pages for free
WebProNews – HootSuite LinkedIn Beta Now Open, Company Pages Added
Brafton – HootSuite integrates LinkedIn Company Pages to social dashboard
Social Media is Sweet: A HootSuite Story
As social media "power users," it's easy to become inundated with facts, strategies, tactics and best practices. But for many, social media is unfamiliar territory leading them to shy away for lack of understanding. With that in mind, HootSuite created a video that illustrates a simple story about the usefulness of social media.
So if you have a hard time explaining social media to your boss, client, co-worker, or mom and dad – show them this video.
Have a look:
A shortened 30-second version:
Did you like that toe-tapping, head-bobbing song? It's called 'A Little Bit of Love' by Jon and Roy.
HuffPo Fortune and Fast Company
CEO Ryan Holmes has had a very eventful June with articles in the Huffington Post (about the booming social business app market), Fortune (about Yammer's acquisition), and Fast Company (on brand building). He also appeared at Chicago's Techweek – speaking about How Social Media Changes People's Lives.
That's not all, Ryan was named the BC Technology Industry Association's Person of the Year!
HootFeed Debuts
HootFeed – HootSuite's customizable full-screen Twitter feed built for live events and digital displays – debuted at the Conversational Marketing Summit in NYC. This free tool enables you to animate Twitter activity onto your screen in real-time – perfect for events, conferences and high foot traffic locations.
See what NCE Social Media had to say about it and try it now.
Food for Thought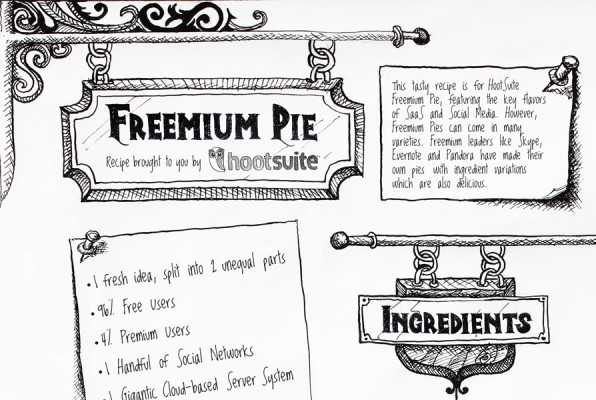 We attribute many things to HootSuite's success and in an attempt to share it with you, created a new infographic "Freemium Pie" – illustrating the parallels between the Freemium Business Model and baking a pie. See the full infographic.
Check out an article by TechVibes featuring the hand-drawn infographic. Plus, the original blog post and a behind-the-scenes look.
Do your best not to drool as you look through this recipe for how to grow a successful freemium-based social media dashboard.
Til Next Time
Instagram was one of the highest requested integrations we received by our users (not to mention by our employees) so we were excited to be able to roll it out to all +4 million users. Let us know what you'd like to see next by chiming in on the HootSuite Feedback Channel.
Follow @HootSuite for the latest from HootSuite, @HootWatch for media coverage and @HootSuite_Apps for the App Directory updates.