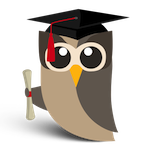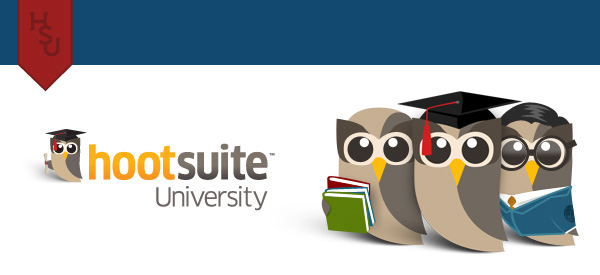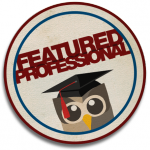 The Featured Certified Professional Series shares the social media stories of our dedicated HootSuite University students, highlighting their unique challenges and accomplishments.
Learn from professionals in a variety of industries and sectors, who are committed and invested in their social media education.
This week, we're pleased to introduce Jamie Shoup, Senior Social Media & Community Manager at Pearson, the world's leading education company. Jamie has worked at Pearson for more than 12 years representing some of their most technical brands, including Cisco Press, VMware Press and Pearson IT Certification.
Tell us about how you use social media at Pearson, Jamie!
I use social media as a way to directly connect and engage with our customers who are IT professionals looking to pursue a certification or a new technology, as well as students and instructors using our relevant course material.
Whether it's asking for feedback, answering questions, crafting messages about our latest products, working an on-site or online event or simply listening, social media is my preferred tool in connecting with our community.
I personally manage over 15 social media channels for three separate technical brands, along with media inquiries and blogging on behalf of my imprints. It's extremely important to me that I can reach our various audience members quickly and directly.
What challenges have you faced with social media?
I think the launch of any social strategy is the biggest challenge – defining what social channels to pursue and why, how you will manage them and where you will put dollars compared with other marketing activities. These are challenging decisions.
Managing multiple accounts that have their own voice and communication style has also been challenging. I've become an insider to the Cisco community – if customers have questions about Cisco Press products, a new Cisco certification, a product  or a new networking technology, they can hit me up through social media and I'll respond. For me, the balancing act of listening, interacting with customers, and sharing product information is a day-to-day challenge – I want to be able to connect with everyone in a timely manner and share it consistently and effectively, but there is only so much time in a day!
The learning curve is always a challenge as well. Everyday it seems like there is a new channel or network that requires a new skillset. Whether it's keeping up with new Facebook Brand Pages, tracking a partner's social amplification performance, or calculating sales and visits to a brand site, social media is evolving all the time.
How has the HootSuite dashboard helped you manage and grow Pearson's social media presence?
Being able to manage multiple accounts and channels in one dashboard has made my day-to-day social engagement so much easier. Simple things like not having to login and remember 15 different account passwords to multiple accounts and being able to quickly toggle through multiple types of information on one screen has changed my work life tremendously.

The HootSuite dashboard allows me to schedule messages in various views, message multiple channels simultaneously and track various campaigns all in one place. Apps in their App Directory allow me to bring in feeds from my other social channels so I can see all the activity in one place.
I love the ability to assign tasks to another team member via the Assignments tool. If I have a teammate who is better suited to answer a customer's question I can flag it for them to follow up, and I can see if and when it gets resolved.
Reporting on analytics within HootSuite is also key. We track sales and referring site traffic through our websites which is great for showing ROI to upper level management.
For these reasons, HootSuite is the most valuable tool set I use in my job today.
How has HootSuite University helped you address these challenges?
I had been using HootSuite for over a year and our company as a whole was upgrading Enterprise, so it made sense to our team to get certified in learning about the new features. The way their educational videos are segmented in small, digestible chunks allowed me to just watch one whenever I had a free minute.
It was extremely useful to learn how to organize my streams within HootSuite. For example columns solely for listening to what the community was saying about a particular certification topic, a stream for big event chatter, tracking all of our competitors in one stream, and using the Apps feature to pull in all of the social channels to see activity in one place.
HootSuite University also provided education on new features I hadn't used yet – things like showcasing your company's HootFeed at a live event and geo-targeting options were definitely eye-opening.
Overall, HootSuite University is key in addressing the social media learning curve that I face everyday.
Why was it important for you to get HootSuite Certified?
As a Marketing and Public Relations professional, social media has truly made my job easier and really allowed me to put a face to my name in the industry through my online presence, while creating new, long standing relationships. It was important for me to get certified because as one of the social media team leads, along with @EmilyNave12, I wanted to know the tool inside and out, while earning credentials to showcase this expertise.
Anytime you can set yourself apart from others in your industry is beneficial, so adding HootSuite Certification to my resume only increased my credibility. Being part of an education-focused company whose motto is "Always Learning," has instilled in me the importance of continuing education on all levels; I'm simply practicing what we preach.
Thanks so much for sharing your social media story with us, Jamie!
Stay tuned for more insight and lessons from our dedicated HootSuite Certified Professionals.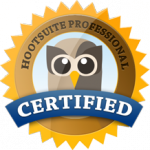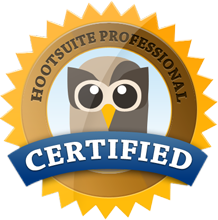 As a HootSuite Certified Professional, you'll be listed in our public directory, showcasing your expertise in HootSuite and social media. HootSuite University Students benefit from continued access to our Lecture Series featuring industry leaders, social media courseware, and our HootSuite Certification Program. Learn more!