Hoot What Where? – LinkedIn, Geotoko, and More ~ News Roundup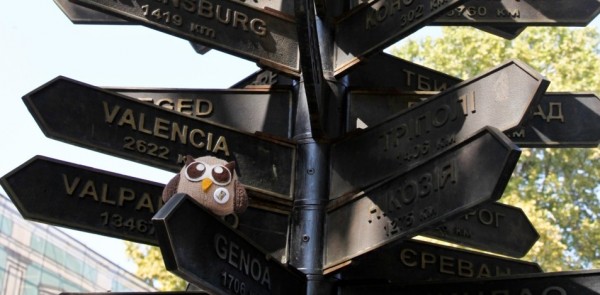 It's full-steam ahead for the owls at HootSuite HQ! Coming off the acquisition of What the Trend, updated Facebook functionality, and raising $3 million in debt bridge financing – the media coverage has continued to pour in.
With media highlights from Mashable, Scribbal, Read Write Web and more – today's Roundup covers the recent news of HootSuite being named as a LinkedIn Certified Developer and the acquisition of Geotoko. We'll also take a look at what HootSuite CEO, Ryan Holmes, has been up to – including his upcoming speaking engagement at TEDxVancouver as well as his quotes in Vancouver Magazine and the Financial Post.
#HootLinked: Stay LinkedIn with HootSuite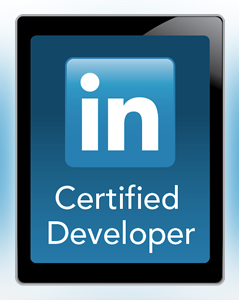 The internet was a-buzz after LinkedIn announced HootSuite as a LinkedIn Certified Developer Partner at the Connect 11 Conference.
HootSuite's developers have been busy bringing deeper LinkedIn functionality to match the dashboard's Twitter and Facebook integrations.
Check out the the new features here and see what people had to say about it below.
Mashable – HootSuite Integrates LinkedIn Company Pages & Groups LinkedIn Launches Certified Developer Program, HootSuite And Wildfire Among First Partners
In short, LinkedIn is quickly coming into its own in the social networking realm — and social media managers need to stay on top of it. With the new HootSuite features, they can send company status updates and start group discussions around their content. For companies using LinkedIn for HR marketing and recruiting, it's an opportunity to post job openings and share professional expertise as well.

[…]

This is just the beginning of the two services' budding partnership. LinkedIn has named HootSuite one of its four charter members in its new Certified Developer Program, a network of developers designated to help marketers, agencies and companies use LinkedIn to connect with their audiences. Needless to say, there's more LinkedIn functionality on the way for HootSuite."
Scribbal – LinkedIn Launches Certified Developer Program, HootSuite And Wildfire Among First Partners
At its Connect:11 conference in New York City Thursday, LinkedIn launched its Certified Developer Program. Among the first partners in the program are Wildfire and HootSuite, both of which now have deeper integration with LinkedIn.

HootSuite (which hit 2 million users in July and closed a $3 million funding round last month) has revealed a more detailed integration with LinkedIn as part of the developer program partnership. The latest version of the HootSuite dashboard allows you to post status updates from a company page, read and post to groups, track group discussions, view indepth profile information and search for jobs in your stream."
Techvibes – HootSuite adds LinkedIn to its social media dashboard
Live from the stage at the Connect 11 conference this morning, LinkedIn announced HootSuite as a charter member of the LinkedIn Certified Developer program. This adds LinkedIn and over 120 million users as another full-featured social network integration within the HootSuite dashboard alongside Twitter and Facebook."
CMS Wire – Social Media Minute: Facebook Likes, HootSuite Does LinkedIn
LinkedIn users who manage their own LinkedIn Company pages and Groups can now use HootSuite to send out company status updates and start group discussions around their content. Also, HR managers can post job openings and share professional expertise as well. HootSuite will add more LinkedIn facilities in the coming months, but this new integration is a plus to social media managers."
The Blog Herald – HootSuite Platform Adds LinkedIn Company Pages And Groups
More features are expected in the future now that LinkedIn has named HootSuite as one of their four charter members for the company's "Certified Developer Program" which is meant to help marketers, agencies and companies use LinkedIn more efficiently to connect with their targeted audiences."
AIRS Training Blog – #HootSuite & #LI are Partnering – How Does that Benefit Recruiters?
HootSuite is one of the four charter members of LinkedIn's new Certified Developer Program, and as such there will probably be more functionality integration in the future."
International Business Times – LinkedIn Groups, Company Pages Finally Arrive On Hootsuite
"We look forward to seeing how leading companies like HP connect with their customers and communicate their brand message on LinkedIn," said Hootsuite CEO Ryan Holmes. "With Hootsuite's social media and management system, HP can now actively engage and manage conversations with their 350K+ member audience from one simple tool."

[…]

PepsiCo, a Hootsuite Enterprise client, believes sharing company information through Hootsuite's upgraded LinkedIn functionality is an excellent way to attract job candidates.

"PepsiCo is proud to be an early adopter of technologies that support engagement with our online community of consumers, employees and job seekers," said Chris Hoyt, talent engagement and marketing leader at PepsiCo. "Hootsuite's enhanced LinkedIn integration serves as yet another powerful tool for sharing about the people, culture and opportunities at PepsiCo, inviting dialogue and developing meaningful connections."

Additionally, Hootsuite users will also see more information displayed in pop-ups within Hootsuite, making it easier to see more about your contacts, like their education or their past jobs."
OnSoftware Blog – HootSuite announces deeper integration with LinkedIn
There's also a strong probability that more LinkedIn features and functionality will be appearing on HootSuite in the future, because HootSuite is one of four charter members of LinkedIn's new Certified Developer Program. For now, LinkedIn Groups integration on HootSuite is already available. LinkedIn Company Pages is currently in a private beta program."


Not enough coverage? Check out additional articles on the announcement.
ADWEEK – LinkedIn Launches Company Status Updates, Developer Program
Website Magazine – HootSuite Enhances LinkedIn Integration, With A Catch
Brand Channel – LinkedIn Helps Brands Get More Social
BtoB Online – LinkedIn rolls out customer engagement tools
ClickZ – LinkedIn Brand Pages Get More Sharing
ITBusinessEdge – LinkedIn Adds Company Updates, Developer Program
MediaPost Publications – LinkedIn Updates Enhance Brands, Member Interaction
New Media Age – LinkedIn launches company updates and developer partnership programme
Direct Marketing News – LinkedIn to enable companies to post status updates
Fresh Business Thinking – LinkedIn updates highlight the changing nature of marketing
sgentrepreneurs – Comments LinkedIn launches company status updates and certified developer program
Marketing Pilgrim – LinkedIn Adds Company Status Updates
Hagen Business – LinkedIn Status Update for Company Profiles
HootLinked: International Coverage
News of HootSuite's new LinkedIn functionalities were also hooted across the world. Check out what our internation-owls had to say.
Conectica – Hootsuite ofrece integración de Páginas de Compañías y Grupos de LinkedIn (Spanish)
Hootsuite se sigue esmerando día con día para ser el producto líder en administración de cuentas de redes sociales y lo demuestra una vez más con la nueva incorporación de su herramienta de Páginas de Compañías y Grupos de LinkedIn dentro de su interaz de usuario."
Redes Sociales – Los grupos y las páginas de LinkedIn se introducen en Hootsuite (Spanish)
Parece que Hootsuite está de enhorabuena, o mejor dicho aquellos que utilizan Hootsuite lo están. Sobre todo aquellos que se dedican al marketing online. Y es que la aplicación que nos permite compartir nuestras actualizaciones en los diferentes social media estrena novedades relacionadas con LinkedIn."
Wwwhatsnew – HootSuite integra LinkedIn y ofrece funciones interesantes (Spanish)
Linkedin acaba de anunciar a HootSuite como miembro fundador en el nuevo Programa de Desarrollador Certificado de LinkedIn."
descary – Hootsuite intègre les Groupes et les offres d'emploi Linkedin (French)
Linkedin n'est pas qu'un simple réseau social pour professionnels. C'est aussi un méga site de RH. La notion d'offre et de recherche d'emploi est donc extrêmement forte sur ce service. Hootsuite a eu l'excellente idée d'ajouter la possibilité de rechercher les offres d'emploi publiées sur Linkedin. Chacune des recherches correspond à une colonne. La gestion des recherches d'emploi est identique aux autres recherches que vous sauvegardez sur Hootsuite."
iMasters – Hootsuite integra páginas empresariais e grupos do [LinkedIn] (Portuguese)
Com os novos recursos do HootSuite, os gerentes de mídia podem enviar atualizações de status da empresa, e iniciar discussões em grupo em torno de seu conteúdo. Para as empresas que utilizam o LinkedIn para RH, marketing e recrutamento, é uma oportunidade para postar vagas de trabalho e compartilhar profissional especialistas.

Esse é apenas o início da parceria dos dois serviços. O LinkedIn nomeou o HootSuite um dos seus quatro sócios fundadores em seu novo Certified Developer Program, uma rede de desenvolvedores designados para ajudar comerciantes, agências e empresas a usarem o LinkedIn para se conectar com seu público. E há mais funcionalidades do LinkedIn para o Hootsuite devem ser lançadas em breve."
Hoot What Where?
In addition to the LinkedIn announcement, news of Geotoko's acquisition by HootSuite also spread quickly.
Joining HootSuite are Geotoko team members Rasheed Akhtar and Adarsh Pallian as Director of Local and Director of Apps and Integrations respectively. Adarsh and Ryan Holmes, were both shortlisted earlier this year by Techvibes as Digital Media People to Watch in BC in 2011.
Indeed, the owls at HootSuite HQ weren't the only ones hooting about the addition of Geotoko. See what everyone else has been saying about the new acquisition.
Mashable – Hootsuite Jumps Into Location-Based Marketing With Acquisition of Geotoko [EXCLUSIVE]
Geotoko, which made its debut last year at the TechCrunch Disrupt Conference, lets users manage location-based marketing campaigns across multiple platforms, including Foursquare, Facebook Places, Twitter and Gowalla. Users can launch giveaways, discern trends from Geotoko's real-time analytics, and track their audience through its heatmaps feature. Geotoko also has the ability to track the checkins, comments and photos that are generated throughout any geosocial campaign.

[…]

"Geo-location will be the hotpoint addition to every savvy marketer's mix in 2012 and beyond," Hootsuite CEO Ryan Holmes said. "Geotoko is our most material acquisition to date, and we are ecstatic to welcome the talented team on board. As past TechCrunch Disrupt winners, the team will be harnessing their expertise by integrating the Geotoko engine into the HootSuite platform.""
Read Write Web – Why Hootsuite Had To Acquire Location-Based Marketing Tool Geotoko
Before Geotoko stepped in, Hootsuite's social analytics dashboard was already looking pretty robust. At the end of August 2011, Hootsuite added a handful of big ways to monitor Facebook Groups, Events, specific search streams and photos. But the new location-based tool completes the bigger picture, giving marketers access to almost every bit of data they might need to launch a powerful campaign. And it was only earlier this month that Hootsuite added LinkedIn Company Pages and Groups to its LinkedIn profile integration, making sure businesses got in on the hoot."
Scribbal – HootSuite Acquires Location-based Marketing Tool Geotoko
HootSuite has acquired the location-based marketing tool Geotoko, which will help businesses gain insight on and market to their audience and customers.

Geotoko's geo-analytic software reports on location-based social media interactions including key influencers, customer sentiment and demographic patterns. This helps businesses determine audience behavior and reward customers for checking in with services like Foursquare. For example, a business with multiple locations can see how many check-ins a particular location has and compare it to other locations.

Geotoko allows companies to gain insight on the customer experience. Companies can view reports from hundreds of locations which can help them see new opportunities or identify shortcomings. Because it allows you to see location and demographic, you can create a targeted, more effective campaign. You can also view tons of customer insights like who is checking in, their comments and even photos they've published during their visits."
Untether.tv – Episode 47: Becoming a RoadNinja, Hootsuite brings on Geotoko and are mobile wallets ready for primetime?
In this episode of Welcome to This Week in Location Based Marketing, Rob Woodbridge of Untether.tv and Asif Khan of the Location Based Marketing Association briefly discuss Geotoko's acquisition. See what they had to say about HootSuite, Geotoko, and Adarsh. The discussion starts at 21:42.
Social Times – HootSuite Snags Vancouver's Geotoko

Vancouver's HootSuite is growing like gangbusters with no plans of slowing down. Reported by The Vancouver Sun, the company is on an acquisition spree, announcing this week it has acquired the location-based marketing tool Geotoko."
The Vancouver Sun – Social media company HootSuite buys information aggregator Geotoko
Vancouver's HootSuite is showing no sign of slowing down its acquisition spree, announcing Wednesday it has acquired the location-based marketing tool Geotoko.

The acquisition is the fifth for Hoot-Suite, which has already acquired What the Trend, Twapper Keeper, TwitterBar and Swift App."
About Foursquare – GeoToko acquired by HootSuite
According to Mashable, Hootsuite plans to keep Geotoko as a separate service for now, but will eventually integrate it into the Hootsuite platform.

With these two recent acquisitions, it's clear that more traditional social media marketers (if there is such a thing) are seeing the value of integrating location into their offerings. Reaching customers where they are and when they're ready to purchase is proving to be more and more valuable as time goes on."
Down the Avenue – Hootsuite on Fire with Acquisitons & Integrations
Hootsuite just made a couple of acquisitions and added some new integrations. Whoah! They're on fire."
WebBeat.tv – HootSuite Acquires Geotoko. Track Checkins, Customer Demographics, and Friends
It comes with analytics to track things on Twitter, Foursquare, Facebook Places, and so forth. It's beefy enough to handle hundreds or thousands of locations.With HootSuite acquiring Geotoko, they put themselves in a world of their own. It's a total hardcore CMS application now. Probably a new category that should be added into an App Store. Location used to be considered a single application with Foursquare and Gowalla."
E-Marketing Associates – Hootsuite is Stepping Up Its Geo Location Marketing Services
Most people can agree that this new feature is a much needed asset for Hootsuite if the company would like to sustain its position as a top leader in social media and brand management. The new features will include improved performance for location based marketing for many of the major checkin sites including Foursquare, Facebook Places, Twitter and Gowalla. Additionally, this "improved performance" will come in the form of data that helps users reach customers with special offers and promotions, giving them the ability to track checkins or their audience through heat maps and real time analytics."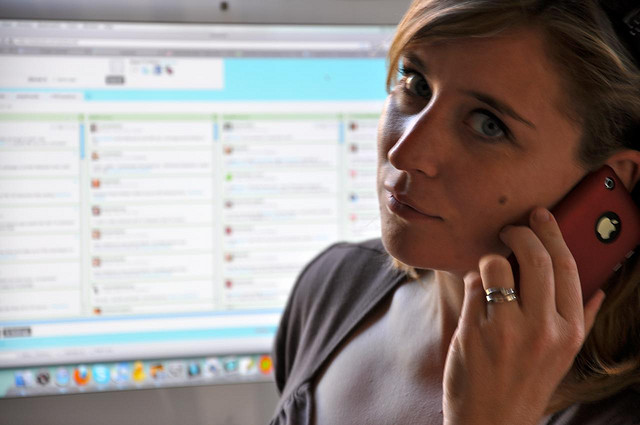 Profection – HootSuite Acquires Location Based Marketing Player Geotoko
Tech 2 – LinkedIn gets deeper integrated into HootSuite
Techvibes – HootSuite acquires Vancouver's Geotoko
International Geotoko
News of Geotoko's acquisition was heard throughout HootSuite's international community. See what people have been saying below.
GenBeta – Hootsuite adquiere el servicio de márketing por geolocalizaciones Geotoko (Spanish)
Con esta compra, HootSuite ha conseguido más funcionalidades importantes para que sea reconocida como una de las mejores plataformas para todos esos usuarios y empresas que usen las redes sociales para lanzar campañas destinadas a cubrir un buen nicho de mercado."
Wwhatsnew – Geotoko – herramienta de geo-agregación, acaba de ser adquirida por HootSuite (Spanish)
HootSuite cuenta a partir de ahora con una nueva herramienta que posibilitará a aquellas empresas que dispongan de varios centros la posibilidad de obtener información de sus clientes más cercanos a través de los checkins que éstos realicen a través de plataformas como Foursquare o Facebook Places, con el fin de poder conocer y entender a esos clientes y ofrecerles promociones y campañas publicitarias acordes a sus ubicaciones."
腾讯首页 – 社交分析平台Hootsuite收购地理位置营销工具 (Chinese)
Ryan Holmes at Home with HootSuite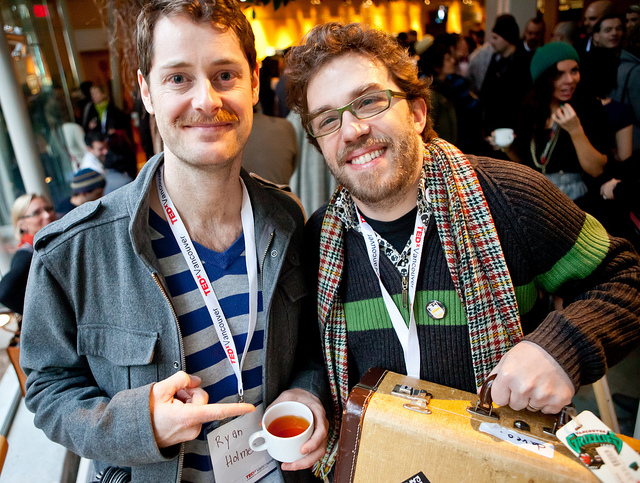 We are pleased to announce that HootSuite CEO, Ryan Holmes, will be speaking at TEDxVancouver. The year's theme, The Frontier, will focus on knowledge and innovation.
Pictured above with HootSuite Marketing Director, Dave Olson – Ryan is scheduled to take the stage on November 12 along with four other fantastic speakers:
Ryan was also featured in Vancouver Magazine recently for an article on Vancouver's changing economy and quoted in the Financial Post regarding Vancouver's startup scene.
Vancouver Magazine – The Future of Vancouver's Economy
Among them are some local stars, like Ryan Holmes from the rapidly expanding HootSuite, a three-year-old TweetDeck competitor that's on the verge of breaking the 100-employee mark. In the conference room, Holmes—a Bradley Cooper-ish 36-year-old in jeans, runners, and suit jacket—uses his 10 minutes on stage (amid a lineup of speakers from Google, Facebook, LinkedIn, and other heavy hitters) to make the case for why Vancouver is such a great base for entrepreneurial operations.

[…]

HootSuite's offices, like those of many other creative digital or social-media operations in town, is just east of the economic development office, on the edge of Vancouver's industrial land. For Malleau (whose office is funded by the city) and a whole contingent of economy watchers, HootSuite is part of a new economy pointing the way to Vancouver's future."
Financial Post – Startup scene waits for 'big exit'
The ecosystem isn't developed enough, says Ryan Holmes, founder of social media firm Hootsuite, which just landed US$3-million in Series [B] funding.

"We need a PayPal mafia here," he says. "People that come back after a big exit and double down." He's referring to the super-rich founders of PayPal, who reinvested their money and their knowledge in the next generation."
Wise Owl: Alexandra Samuel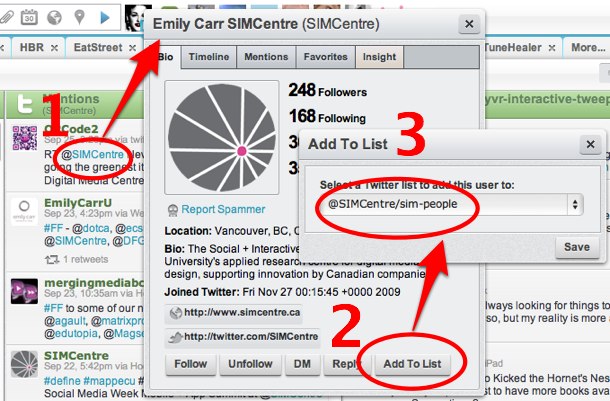 Alexandra Samuel, Director of the Social + Interactive Media Centre at Emily Carr University of Art + Design, discovered a clever Twitter work-around using HootSuite. Currently unavailable through the Twitter website platfrom – this tutorial's method allows you to quickly and easily add your own Twitter profile to a Twitter list.
Want to know how? Click through and find out how in three easy steps.
Autumn Owls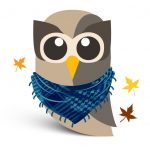 As HootSuite continues to evolve and add new features – it's fantastic to see such positive reactions. You can find a full listing of articles on the LinkedIn update and Geotoko acquisition by searching for tags HootLinked and HootGeo in our social bookmarks.
We're always on the lookout for tutorials like Alexandra's to include in the User Created Tutorials section of our Help Desk. If you've put together a great article or video about HootSuite that should make our list, tweet @hootwatch or leave a note about it in the comments section below.
You can also stay up to date with the latest from HootSuite by following @HootSuite and @HootWatch!