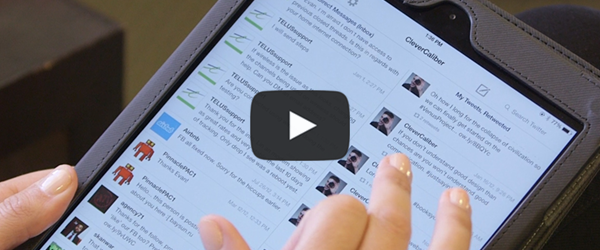 B2B Social Selling Secrets from LinkedIn's Koka Sexton
Social media is changing the sales game, and LinkedIn is one of the big reasons why. If you're a B2B sales pro, you know the world's largest professional social network has become one of your most important resources. So who better to discuss how innovative sales organizations are leveraging the social web than LinkedIn's Sr. Social Marketing Manager, Koka Sexton?
Sexton says that social selling is actually speeding up the sales game, while simultaneously turning it on its head. "It's unlearning, especially as a seasoned salesperson, a lot of the things that have worked for you in the past," he explains. "It's training yourself on a new methodology and a new tool set to get the job done.
That new methodology actually puts a lot of power into the prospects themselves. Even as salespeople go out looking for potential clients, those potential clients are actively looking for them on social media. This two-way connection has put an emphasis on real engagement.
"You're not just having a phone call or an email with these people once a quarter or once a month; you're having ongoing engagement with these individuals because it's a natural flow of conversation," Sexton says.
Once salespeople realize that social selling is about expanding your network, sharing valuable information and continuously strengthening these relationships, they'll "become magnets for a lot of these new prospects."
Want to be a master of B2B social sales? Download our white paper today.