International Profile: Liyou, a HootSuite Pro Solution Partner
HootSuite is pleased to profile Pro Solution Partner, Liyou, based in Kaatsheuvel Netherlands. William Haverhals is the Chief Information Officer at Liyou where they consult with companies on social media and business strategies. Learn about what they do, how they use HootSuite Teams and about their "Social Environment Project."
HootSuite: Describe what you do.
William Haverhals: We are a consultancy that develops social media strategies for companies across industries including FMCG, retail, education and government. These strategies go further than telling clients how to use social media channels. We help organizations restructure their work processes and organizational structure and optimize internal networks and customer relations.
HS: Who influences you on social?
WH: The Next Web, TechCrunch and the company blogs of Twitter, Facebook and Google. Dutch websites I follow include Tweakers and OMT (One More Thing).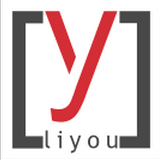 HS: Tell us about some trends or challenges you're seeing around social media in your industry.
WH: We view social media as not just a marketing tool, but as a new way of thinking and we see a lot of organizations struggling with how to use social media the right way. To help address this we've developed a Social Environment package to help them make the transition to a social organization and help them leverage the knowledge and experiences of others through social media to help achieve their company's objectives.

HS: What is your favorite HootSuite feature and why?
WH: The power of HootSuite comes from the combination of all its features. Personally, I like the HootSuite Teams feature most as it works great for community management. At Liyou we are learning as well as teaching our clients to become part of the conversation. We collaborate with clients as team members in HootSuite and provide support by assigning messages to clients and coaching them in how to best reply. For one client, we helped create a 10-person social media team where it is essential to communicate amongst each other on how to respond, to gather information and to see which messages/tweets have been answered.
We've also seen teams try to 'chat' or deliberate internally with their own chat tools, and that is why I am very excited about the new HootSuite Conversations  beta feature that let our teams communicate internally right from within the HootSuite dashboard!

HS: Tell us about your upcoming event.
WH: On October 8, we are the hosting a Social Media Club event where we want to discuss leadership in the 21st Century and how the best leaders are able to create a social environment.
Liyou will discuss strategies around how an organization can create an optimal social environment and how to manage it. Social media is more than a communications department tool, it is used to send messages to the world. The questions to be asked are:
Are you (as a leader) able to create the conditions and the structure that is needed to link the interests of people to a common interest?
How should employees organize their work differently to work towards common goals?
Many thanks to William and the folks at Liyou for sharing their social media story with us!

HootSuite's Pro Solution Partner Program is designed for agencies and consultancies looking to demonstrate social leadership and drive recurring revenue by introducing clients to HootSuite Pro. Benefits of the program include exclusive access to HootSuite Partner resources, training and support.
Apply today to become a  part of the HootSuite Pro Solution Partner program.