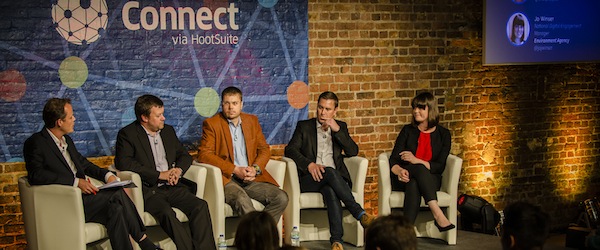 Embracing the Social Era: An Interview with UK Newspaper Publisher, Local World
In many ways, traditional media was hit the hardest by our digital media age, but newspapers and media sources that embrace social media into their organizational workflow have been able to alleviate this stress.
For the UK's regional newspaper publisher, Local World, time and resource management is no longer a challenge because one central team can oversee 107 regional newspapers, 400 social media pages, multiple newsroom teams' profiles, and external contributors with Hootsuite. While other traditional media sources struggle to rebound, Local World is seeing increased numbers of visitors—with 25% of their website referrals coming from social media, up from 8% last year.
We spoke with Scott Hornsby, the Head of Social Media at Local World, before his presentation at Connect via Hootsuite London to learn how media companies can manage regional social profiles easily, while saving valuable time and resources.
Introducing an interview with UK regional newspaper company, Local World: