Industry Experts Discuss How To Ignite Your Marketing Success on Twitter
Are you curious about how Twitter accounts get verified? What about how to best use photos and video in Twitter ? These are a few of the many topics addressed by a panel of Twitter experts during our Ignite Your Marketing Success on Twitter event at Twitter headquarters a few weeks ago.
The discussion served to help employees at small and medium-sized businesses discover how to leverage the social network to drive website traffic and sales. Carly Severn, Digital Engagement Associate for the San Francisco Ballet, Ronald Toledo, Senior Marketing Manager at Evernote, Mat Rider, Head of Social Media at DocuSign, and all shared tips and marketing tactics to help you create effective Twitter campaigns.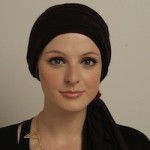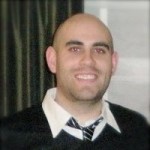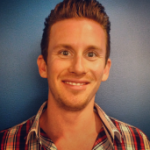 [clear]
We'd love to hear your business' social media success story! Share it here.
If you missed it, you can now see all of the audience questions, and informative answers from our panel, below.
Q: Do you have any best practices for when compliance stifles creativity?
Ron, Evernote: Maintain a natural voice with your audience. Be aware of the voice that's been carefully curated over time and keep in mind to match your tone with that voice.
Q: With people who are used to traditional ways to generate revenue and engage with an audience, what do you suggest to encourage them to work with social media?
Matt, DocuSign: By educating the team and walking them through the process. Start out with showing them who our current audience is, where the conversations are taking place, and show them what's already happening. From there show them monthly trends about the conversations, different types of verticals and what kind of conversations are working to drive revenue through website views. It's a lot about education and showing stats.
Brinn, Twitter: It's about establish where your audience is, what that volume looks like and tying that back to a metric you can hold yourself accountable for, whether it's visits to your website or the number of people downloading your app. Whatever your keystone metric is in traditional media, Twitter can still held to those same standards in a lot of ways.
Carly, San Francisco Ballet: Be really clear about what you're going to do. Open communication is important. Social Media is only one piece of the pie.
Q: How do accounts get verified by Twitter?
Brinn, Twitter: Twitter specifically verifies individuals who are at risk of impersonation. If there is no risk, we don't verify.  Tweeting @twitter doesn't help, so far we have no channel to request verification.
Q: I see more and more videos and pictures in my Twitter feed, do you have any suggestions about how to do that well?
Ron, Evernote: You can change the way you structure your Tweets. Before, you'd have to use all the characters but now that the image shows up with the text you can have the text lead into the image or vica versa. It opens up a whole lot of opportunities.
Matt, DocuSign: With promotional Tweets we've found a 5X higher engagement rate when images are included. For those who do promoted Tweets, I recommend doing a test with a visual and a non-visual to see the difference in engagement.
Carly, San Francisco Ballet: Don't stop experimenting just because things are getting even more visual on Twitter. You can be surprised.
Q: What tools do you use for discoverability? What data points do you find most useful?
Carly, San Francisco Ballet: We do a weekly review of what worked and what didn't on Twitter. We look at engagement rates, reach rates, favourites. We look at how many engagements–like retweets, favourites, replies–a single Tweet creates, and web traffic.
Ron, Evernote: Always look for different ways to measure. HootSuite offers a nice snapshot. You can see what type of Tweet performed the best. A lot of trends can be very evident once you get a little data. Once you start testing things, those insights become more clear.
Q: How do you feel about AutoScheduling Tweets?
Carly, San Francisco Ballet: It's all about the tone of the Tweet. If it's during a performance and I'm not there, I'll schedule it. If it's lighthearted I'll put it at night. Our general rule is to be really sensitive to the rhythms of the workday. Well post at lunchtime or after work.
Ron, Evernote: Try not to schedule things too far in advance. Try to keep as hands on as possible. Keep an eye on timing, there are great stats on the perfect time to Tweet but take a look at what your followers and at what time the engagement is happening.
Matt, DocuSign: As a global brand, we're looking at timezones but really, it comes down to engagement. We do 50/50 between AutoScheduled and scheduled, and real-time Tweets.
Q: I'd like to hear your thoughts on buying followers (using promoted accounts)?
Matt, DocuSign: We use promoted accounts in a way where we're targeting our specific verticals by key interests. We've had amazing engagement rates because of these. It's a great way to get in front of individuals to share that you are on Twitter and open to having conversations.
Brinn, Twitter: You need to make sure that you have an established Twitter presence and that when people go to your page they're going to be engaged. Spend a lot of time listening, and then start interacting. Once you feel comfortable with interacting, then think about amplifying.
Q: What are you doing to focus on current visitors and company culture?
Carly, San Francisco Ballet: An important metric for us is social referrals and the percentage of new visits. Our social persona is quite different from our website presence. The style is different, the tone is different. They are two very different worlds. Our social content is rich and we hope that people will make that leap to go to the website and buy a ticket.
Q: What do you on Twitter to drive installs to your app.
Ron, Evernote: Everything we do is related. Everything we do is hopefully getting you to install our app.
Matt, DocuSign: We do a couple of things. For example, we share actual conversations that are happening about the product and that are telling a story about how the product is impacting a business or individual. Because it's not just about downloading the app, but the experience. It's about making people want to download the app and use the app.
We'd love to hear your business' social media success story! Share it here.