2013 Top Winners in Tech From Mashable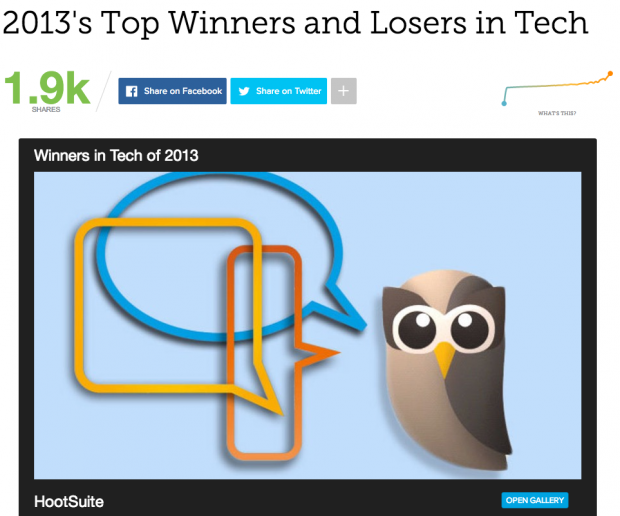 Leading tech news website Mashable has named HootSuite one of its top winners in tech in 2013.
Mashable cited the $165 million in funding announced in August and our steadily growing user base in naming us one of the year's tech success stories.

HootSuite was in great company on the winners list. Other businesses that made the cut include:
Twitter, whose IPO was arguably the tech story of the year

Google, for the constant buzz around Google Glass

Playstation and Xbox, both of whom released new consoles this fall

Apple, whose new phones and iPad garnered massive media attention

Netflix, for the 3 Emmys their original series "House of Cards" took home

Nokia and Microsoft, the latter of whom purchased most of the mobile division of the former

Tumblr, which was acquired by Yahoo for about $1.1 billion

and Snapchat, the video and photo messaging app that has become so popular they've reportedly turned down multi-billion dollar offers from Facebook
View the original post on Mashable right here.