Tune into your Surroundings with Mobile Apps' Geo-Located Searches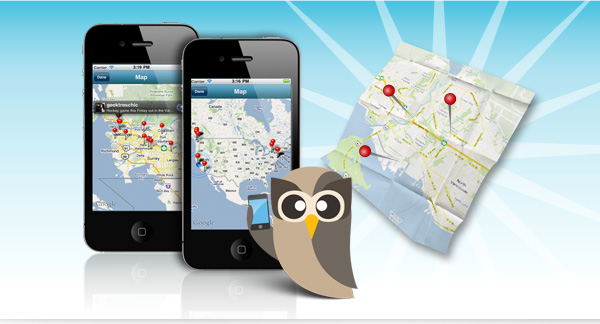 We understand that there's a lot of noise coming at you via social media. Filtering through all of the social content can be difficult, especially to allow for customers and business' to connect with one another.
By optimizing your searches, you can gain insight into what people are saying about nearby events, stores, restaurants and more with Geo-Located Searches for HootSuite Mobile Apps.
Filter through the Twittersphere around you, everywhere you go. Whether you're searching for a nearby place to eat or looking for the best place to shop, use geolocated searches to discover keywords and hashtags within a 25km radius.
Geo-located Search for your Business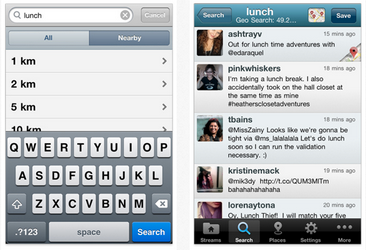 Looking to enhance your local marketing? Whether you're the owner of a local cafe or of a large brand with multiple locations, discover how to grow your social business. Utilize social media management tools and techniques to maximize your exposure and grow your social customer base.
Find potential customers in your area and stay connected with existing Twitter followers using geo-located searches. Why not listen to the social messaging around your business? It's simple and easy to use.
Try searching your brand name to find out who's talking about your brand near you. Search brand related terms within a close radius to your business. Once you find a Tweet near you, reply and get the conversation started. For example, coffee. Although they may already be sipping on a coffee, Tweet them to come by your cafe next time. If they're looking for a coffee nearby, draw them in with a Tweet and make them your next customer.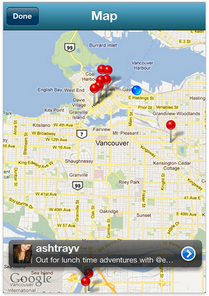 Need more information? This handy HootGuide will help.
Mobile Geo-Tagging
This is a great opportunity to introduce another handy mobile feature: geo-tagging. This feature allows you to 'check-in' to your current location or past venues, which will then be included in your social message. By geo-tagging posts, users who are using geo-located searches will find your social message. Allow your friends to see where you're tweeting from.
Social Media is Sweet: A HootSuite Story

Discover how HootSuite Mobile Apps can be used in the real world in our video 'Social Media is Sweet: A HootSuite Story.'
Let's turn a conversation into a customer.
Have you installed HootSuite for iPhone or Android yet?