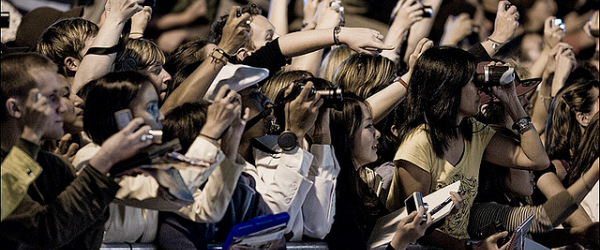 How Sports & Entertainment Brands Can Transform Audiences Into Revenue
Sports and entertainment brands already use social media to draw a crowd, sell more tickets, and boost buzz.
But there's a real opportunity to monetize social audiences—and translate engagement into new sources of revenue.
To highlight some of the tactics and market-tested strategies for transforming social audiences into revenue streams, we've packaged some of our most powerful resources into a Monetizing Social Audiences toolkit that you can access right now.
This toolkit includes:
Guide – Simplify and Secure Your Social Media: 6 Tactics for Media and Entertainment Brands
6 practical tactics to help you better consolidate your social media activity, including actionable steps to create more efficient and impactful social media programs.
See It in Action – Hootsuite Solutions Tour for Media & Entertainment
How you can exercise control over your media properties while empowering your teams and fans to generate content and better engage with your brand.
Guide – Turn Social Media Traffic into Sales and Sponsorships: 3 Strategy Cheatsheets for Sports and Entertainment Brands
Go beyond basic engagement and discover how to unlock new opportunities to boost social engagement and better translate social audiences into sources of revenue.
Discover how the Vancouver Canucks hockey team used Hootsuite to strategically grow their Twitter fan base by 800% and Facebook followers by 600%—and enjoy a 150% increase in social content engagement levels. You'll also find out how the Canucks were able to track ticket sales to specific social messages.