How Employee Collaboration Can Benefit the Customer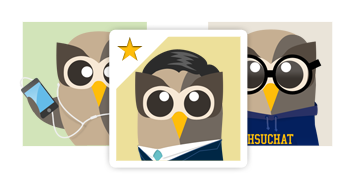 This is a guest post by Jacob Morgan, principal and co-founder at Chess Media Group, and blogger at socialbusinessadvisor.com. An expert and leader in business collaboration, Jacob provides the vision for how companies can achieve the greatest business value from their collaboration initiatives.
Register in advance today for Jacob's upcoming HootSuite University Lecture Series on The Collaborative Organization and learn the 5 key principles for achieving success and avoiding failure through business collaboration.

Enterprise Expediters
A little while ago I wrote an article on how employee collaboration and customer collaboration initiatives solve different problems. I kept hearing about how one was more valuable or had a greater impact on the organization than the other, but the truth was that they indeed addressed different needs for the organization. However, just because employee and customer collaboration solve different problems doesn't mean that they don't work together. Employee collaboration can also greatly benefit the customer in several ways. Consider the following:
A customer has an issue that needs to be resolved, this issue is crowd-sourced internally to find the best solution instead of just being routed to one person who may or may not have the answer.  Response time improves as does the quality of the response.
A customer submits a feature request or product idea, typically these ideas never make it past the person speaking with the customer, now these ideas can be shared and discussed internally and viability and feasibility can be quickly assessed and a response sent back to the customer.
Employees that are more engaged with the company and the work they do are going to provide a better experience to their customers.
But, as easy as it is for information to be taken from the enterprise and shared externally, it should be just as easy (and seamless) to take information externally and share it within the enterprise.
In any efficient kitchen restaurant you will find an "expediter," someone that handles all the tickets that come into the kitchen, coordinates with the staff to make sure meals are prepared correctly and delivered with the highest quality, and that information is flowing from the kitchen to customers and from customers to the kitchen in a seamless and efficient way. Call center personnel and customer service professionals that are the front-lines for all customer interactions are the new "expediters" for the enterprise and they are going to need to technologies and strategies in place to support this evolving role.
Learn more about business collaboration in Jacob Morgan's upcoming HootSuite University Lecture Series. Register in advance today!