#MyDash with a Magician ~ How-to Manage Multiple Social Media Accounts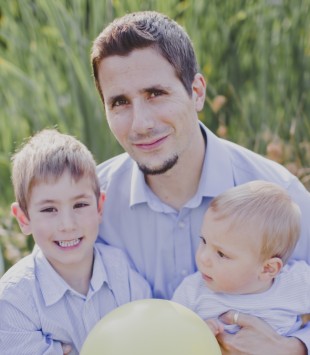 Meet Vincent Marra. Like so many of us, he grew up with a childhood dream job fueling his every move at an early stage. But then life happens; dreams often take a back seat. Here's the twist: Ever since watching David Copperfield's yearly TV specials as a kid, Vincent's love of magic hasn't wavered. Now a father of three, he is passionate about social media, good parenting and magic. On the side, he's the Senior IT Specialist at a global corporation, in charge of two global teams of data migration specialists.
But this is the story of how one man never gave up on his childhood dreams and is now connecting over shared passions around the world – using social media. Armed with a strong entrepreneurial spirit, Vincent used his spare time to combine his passions and form a "Daddy Blog" aptly named The Dad Jam, and create a niche magician's directory and social network called The Magic Network. We connected with Vincent to hear his story and see how he uses HootSuite to manage multiple social media accounts.
Manage Multiple Social Media Accounts using HootSuite
Which brings us to the meat of the story: connecting with people around the world over shared passions, every day. "I have loved magic ever since I can remember," says Vincent. And while he performs magic and brings wonder into people's days often, he brought his IT talent to the table when creating his own social network, The Magic Network, in 2009.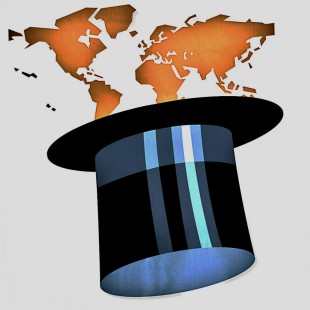 "I frequent a lot of magic forums and sites on the internet, but a few years ago I realized that they were all very basic and supported by what I would consider "Web 1.0" technology. This was around the time that Twitter and Facebook were just taking off, so I decided to create a site that combined a forum and social network exclusively for magicians," says Vincent.
His vision was to give magicians all the functionality of the forums that they were used to, with the added benefits of a social network allowing them to connect, collaborate and promote themselves. His social network's tagline, "Connecting Magicians – with each other, with an audience, with you," suits his mission of connecting about 3000 magicians around the world with each other and opportunities.
Using HootSuite to Manage Multiple Social Media Accounts ~ An Interview
Sam Milbrath, HootSuite: What is unique about what you're doing on social media?
Vincent Marra: Twitter's lost some of its personal touch as it grows, so I'm working hard to connect with each follower and make them feel like they're being spoken to, not just spoken at.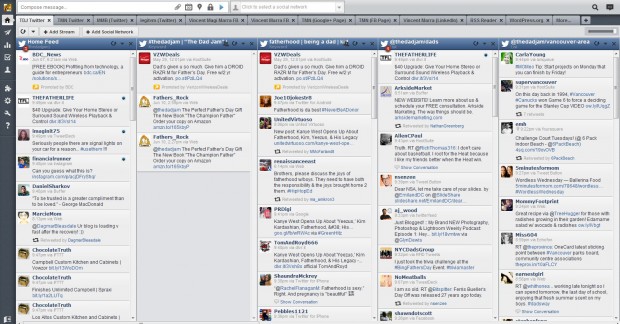 To stay organized, I use keyword searches to find new Twitter followers in each of my niches. Being diligent about creating separate Twitter lists is important to keep track of what people are interested in what content. For example, anytime someone joins The Magic Network with their Twitter profile, I add them to a special Twitter list in a HootSuite stream that I check often, and make a point of engaging with them. This way, they have a personal connection with our brand, and will be more likely to be active there and remember why they signed up.
SM: How have you set up your HootSuite dashboard to manage multiple social media accounts?
VM: I have different Twitter tabs for The Dad Jam, The Magic Network, my personal Twitter, and for Magic Media Boost (Vincent's consulting firm). Then I have different tabs for my personal Facebook and LinkedIn profiles, The Magic Network's Facebook page and its Google+ page. In each of these tabs, I have the main stream, plus streams related to different targeted groups – like lists to keep track of groups.
For example, on The Dad Jam Twitter tab, there's a home stream, a stream for keywords: #thedadjam, The Dad Jam, and @thedadjam, a stream for my "dads" twitter list, my "vancouver area" geo-targeted twitter list, direct messages and a search of the keywords related to being a dad and parenting in Vancouver.
On The Magic Network Twitter tab, I have a similar set up: the home stream, keywords: #themagicnetwork, The Magic Network and @themagicnetwork, my list of TMN members, a "magicians to watch" private list for other magicians that I want to keep an eye on and engage with, direct messages and a search of magician related keywords. And so on for my other Twitter tabs…
Here's a useful tip that helps keep room for additional tabs in your dashboard: instead of having a "mentions" tab, create a keyword stream for the following three keywords: #yourbrand, Your Brand, and @yourbrand … that way, you get all flavors of mentions and public messages on a single tab/stream, vs. having a mentions stream where you only would see @messages. #ProactiveListening
SM: How has social media helped you draw more followers to your own social network?
VM: My Twitter engagement has really helped to get magicians to register for The Magic Network. I've had a few cases where I have had long conversations with magicians soley on Twitter, and then they've eventually signed up after chatting with me. It's almost as though they were contemplating signing up, but once we established a good connection on Twitter, the barriers are broken and they're happy to sign up to further engage on my social network.
There's been a few times when The Magic Network was down, and my loyal users immediately sent me messages on Twitter to tell me that the site was down and ask what's up. Twitter's been a great tool for me to keep my users up to date in those situations.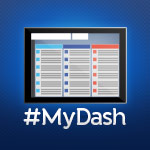 Thank you for participating in #MyDash Vincent!
#MyDash is a creative blog series where we highlight a HootSuite user, and get a glimpse at the way they've set up their dashboards to suit their unique social media needs. Follow the hashtag #MyDash and @HootWatch in Twitter to follow all the buzz. Stay tuned as we begin to roll-out more unique ways to arrange your dash.