Meet 2014's Best New Social Gadgets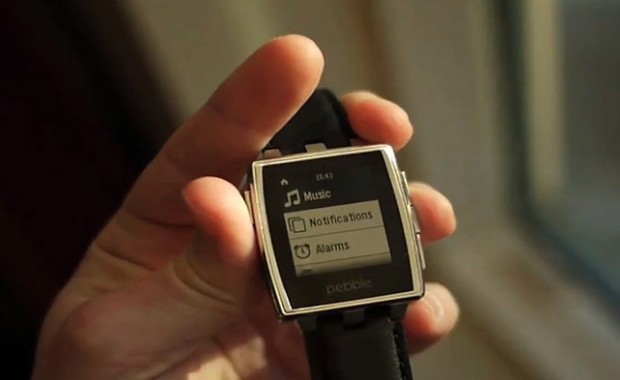 Have you bought a new gadget in the past couple of months? Big mistake. The first quarter of the year is when the next next big thing gets announced. Between the Consumer Electronics Expo (CES) in Las Vegas and Mobile World Congress (MWC) in Barcelona, this is the season when manufacturers big and small show off their latest hardware. And with so many different types of tech toys connecting to the social web, each new generation changes how we all share online. We've assembled some of this year's standout products.
Go social from your wrist
Wearables are a great way to stay up to date with social media, and what's more convenient than simply looking at your wrist? At first glance, the Pebble Steel smartwatch is a lot more attractive than its predecessor. Yet because it isn't the startup's entry level watch, it's not going to be everyone's first choice.
Why spend the extra dough?
Steel is waterproof and made from higher-end materials. It'll go places where some other devices simply can't. From your wrist, it's a quick and easy way to see important messages, tweet, and check in. Thanks to Pebble's increasing API library and developer access, Steel is set to be the most social watch on the market. You'll soon be able to do some pretty cool stuff thanks to their growing directory of apps—apparently, they won't stop until we're playing Drugwars on our wrists.
Wearable means more than watches
Intel recognizes that the social fitness boom is official and that people love working out to their favourite tunes. It's no surprise they make their foray into the social fitness game with this set of body-monitoring earbuds. Just like other fitness trackers, these earbuds sync to your iOS and Android devices, collect your calorie, pace, distance, and time data and store them on your phone or tablet.
What does this mean for social media?
Although we don't know which one yet, Intel's earbuds are made to partner with one of social fitness leaders like Nike+ or Strava—communities that let you share your workouts and progress. When you're close to a personal best or lagging in your workout, the earbuds will trigger a pump-up song from your playlist and get you back on track. When you finish your workout strong, you'll be able to share your results to your social community and unleash your competitive side.
Your smartphone's stunt double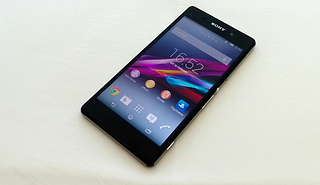 Social networks like Instagram and Vine have turned all of us into photographers and directors. Now, Sony's Android-powered Xperia Z2  allows you create a calibre of content not previously possible from a smartphone.
What's so great about this smartphone?
Brace yourself. The Xperia Z2 is waterproof. Not only that, but it boasts the best on-board camera and camcorder available. Without buying a clunky waterproof case, you can take 20.7MP snapshots beneath the waves or capture slow motion 4K videos of your latest snowboard tricks. To easily share your creations across all your social networks, download the HootSuite Android App.
We need some space
Nothing is more frustrating when you're trying to capture media to share than the dreaded "out of storage" warning. Except maybe a phone that runs out of juice mid-video. The Mophie Space Pack is a protective case that adds twice the battery life and up to 32GB of data storage to your iPhone 5 or 5S.
Take more, share more
The extra space and battery life are ideal for when you're traveling and want to capture photo and video. The Space Pack comes with a file management system that lets you save files directly to the case to save space on your phone. When you snap more photos and videos, you're able to share more of what you care about with the world.
Change the selfie game
Gone are the days of extending your arm to take awkward group selfies. Panono puts the same technology used by Google Street View in the palm of your hand. Toss it in the air, capture moments in all their 360-degree panoramic glory.
How does it work?
With 36 fixed-focus cameras on-board, this device eliminates motion blur and takes high quality 360×360-degree shots. It allows you to share an entirely unique perspective on tired old tourist shots. It syncs to your iOS and Android devices for simple, instant sharing
Escape the Keyboard
Smartwatches are portable and accessible all the time. However, they can be a bit clumsy when it comes to composing messages. Their small screens don't have room for a keyboard, so even a 140-character tweet can seem like a chore. The Omate TrueSmart Android smartwatch is designed to overcome those limitations thanks to integrations like Dragon Mobile Assistant and the popular Swype keyboard.
Say goodbye to small-screen woes
Dragon Mobile Assistant is a hands-free virtual companion that allows you to place phone calls, make appointments and update social media, all by the power of your voice. Swype allows you to quickly form words by dragging your fingertips from letter to letter, tracing your own handwriting on the watch's surface. Between the Dragon Mobile Assistant and Swype, owners of the Omate TrueSmart will likely have no problem firing off tweets in record time.
With more ways to share than ever, HootSuite let's you manage your social world in one place, for free.