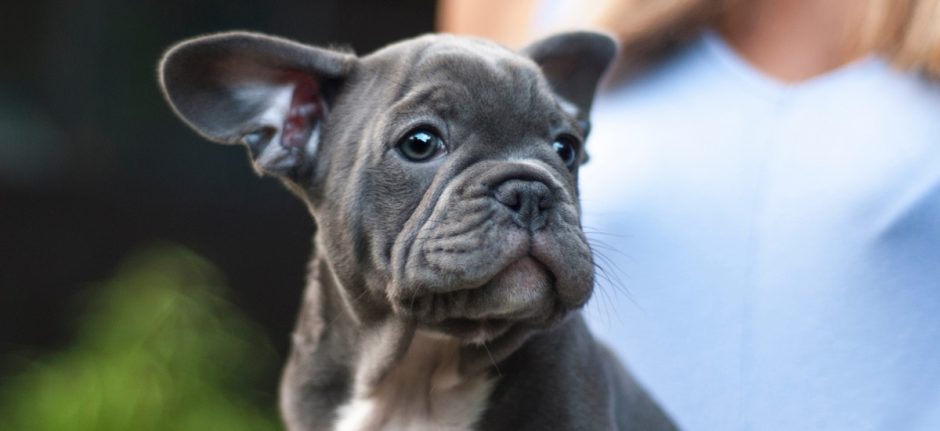 4 Ways Nonprofits Use Social to Boost Awareness
Connecting with an audience on social media can be a challenge for any company. And for nonprofit organizations with limited resources and high competition, getting a message heard can be especially difficult.
Beating these odds are four dynamic nonprofits who have harnessed the power of social media. Whether they want to connect with supporters, build campaign awareness, or share their story, these organizations are driving success and supporting communities around the globe.
4 ways nonprofits are using social media to support their causes and campaigns
1. They use brand hashtags to drive campaign awareness
The World Wildlife Fund (WWF) is an international organization that focuses on the conservation and preservation of wildlife and the environment. With over 5,000 staff working in 100 countries across six continents, WWF's social media strategy needs to work like a well-oiled machine. After setting up their Hootsuite dashboards to mimic offline team structures, workflow, languages, and security levels, WWF launched their #EndangeredEmoji campaign.
If you're planning a trip to #Thailand please have a read #travelbloggers #conservation #endangeredemojis ???????? »» https://t.co/ZuuLVTOwc2

— Bonnie (@Bonnie_Wonders) March 4, 2016
WWF wanted to increase brand awareness, engage with new audiences, and highlight endangered species with the campaign, which featured 17 animal emojis representing those species. Campaign participants were encouraged to Retweet WWF's #EndangeredEmoji image to share the message and, optionally, send a small donation at the end of the month.
Help save these #endagered species tweet #endangeredemojis ???????????????????????????????????????????????????????????????? https://t.co/Cl1xAVRssj

— Elika (@elikaansari) October 21, 2015
As our WWF case study shares, during the #EndangeredEmoji campaign WWF:
Received 59,618 signups within the first two months of the campaign

Garnered global press coverage and influencer attention

Inspired similar campaigns from other nonprofit organizations
Nonprofits such as the World Wildlife Fund have to be especially creative and resourceful when they run contests and campaigns, and using social media ensures that they see the highest ROI possible.
2. They Connect with communities during emergencies
The Red Cross knows how crucial communication is in times of need, and their social media strategy support this. The right message at the right time can mean the difference between an informed and prepared public, and a panicked one.
Using social media, The Red Cross is able to get information out quickly, sharing real-time updates to ensure communities in need are getting the information they need, when they need it. They also use social media during disasters to receive updates and solicit help in the form of volunteers and donations.
During the 2013 floods in Alberta, Canada, The Canadian Red Cross' volunteers responded and reviewed almost 50,000 posts social media posts mentioning the hardest hit areas.
In addition to raising awareness, the sharing of links on social media helped raise over $150,000 in donations. By sharing and responding to real-time updates from those affected by the floods, The Red Cross was to help those in need and keep others out of harm's way.
Red Cross accepting financial donations to assist people affected by flooding in Alberta: http://t.co/Xd9mbM2uj8 #abflood

— Canadian Red Cross (@redcrosscanada) June 22, 2013
As the Canadian Red Cross shared, "During its digital disaster response, the Red Cross was also able to share up-to-date information, manage reputational threats, offer help to the general public, respond to questions, and engage with online communities."
Communities impacted by the floods in Alberta urgently need our help – donate to the Canadian Red Cross: http://t.co/gLioSUHXfE #abflood

— Justin Trudeau (@JustinTrudeau) June 23, 2013
3. They tell compelling stories
While stats and facts are helpful, sharing a story can be one of the best ways to connect with your audience.
As Hootsuite's senior director of brand, Cameron Uganec, explains: "…we are not 'businesses' connecting with 'consumers'; we are people connecting with other people."
According to Uganec, there are four things that compel someone to share content on social:
To bring value or entertain others

To define themselves to others

To grow and nourish relationships

To get the word out about causes and brands that they care about
For the ASPCA, these are all areas that their social media content focuses on.
One of the main types of posts they share through their social media channels are those highlighting animals available for adoption. They introduce the animal, and then share irresistible, heart-tugging visuals to accompany the story. The posts are accompanied by the hashtag #adoptASPCA and the CTA asking followers to Retweet—two smart strategies that help spread their message.
Meet our Pet of the Week, Jamie! https://t.co/QMuxkZQmpG Please retweet! #adoptASPCA pic.twitter.com/2Tj4Nl5itv

— ASPCA (@ASPCA) October 20, 2016
Researchers discovered that the stimulus of certain emotions can increase the chances of content being shared, and the ASPCA's social media content definitely recognizes this.
Animals are unquestionably cute (one of the emotional stimuli shown to increase shares), but the inclusion of a heartbreaking background story makes sharing the ASPCA's content almost 100 percent required for anyone with a pulse.
4. They shine a spotlight on the issue
Social media has given nonprofits a voice in an otherwise cluttered media landscape. And the need to be heard is especially crucial for organizations like The National Center for Missing & Exploited Children (NCMEC).
One of their major initiatives is an effort to educate the public about online safety, done with their NetSmartz Workshop program.
Happy #SaferInternetDay! Join #ChatSTC @ 12 p.m. ET 2 share #onlinesafety tips & promote a better Internet. #SIDUS16 pic.twitter.com/BhRXTt9GAh

— NetSmartz (@NetSmartz) February 9, 2016
The NCMEC use Twitter for cyber security chats where they address issues of internet safety, social media, and how the NCMEC can help.
As Mike Hill, the senior digital media producer at NCMEC explains, "Part of internet safety is getting our materials out there and helping kids stay safer. Social media allows us to host educational sessions and drive brand awareness. We want people to know that if their child goes missing, they can turn to NCMEC. We also want to educate today's children and youth, who are growing up with digital technology at their fingertips, on how to navigate the space safely."
Using the official #ClickyChats hashtag, parents, teachers, and students alike join in on the chats. Since NetSmartz's Twitter Chat launch in 2013, their audience has grown from zero to 15,000 followers.
By hosting the weekly Q&A, NCMEC not only establishes themselves as an authority in the area of online security, but also increases brand awareness in support of their main objective: bringing missing children home.
The digital revolution has touched all industries in some way, and nonprofits are no exception. By harnessing the power of social media, many nonprofits have been able to successfully reach and grow their audiences in a fast-changing landspace.
Boost awareness and engagement like these nonprofits. Try Hootsuite today.