Your Social Media Guide to New York Fashion Week Spring 2014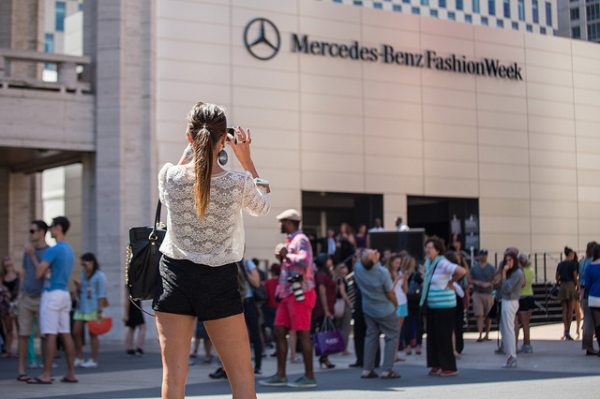 With Spring 2014 Fashion Week in full swing, we've got your social media guide so you don't miss a step on the runway. Stay tuned below for a list of five quick tips to following fashion week and a schedule of the 'not-to-miss' shows this week.
Are you an aspiring fashion designer? Read these tips on Social Media for Fashion.
Following the Trend: 5 quick tips
1. Hashtags to Follow
The hashtags to follow are #NYFW, #FashionWeek and #MBFW.
Don't forget to add a search stream to your dashboard and join the conversation — try adding a keyword to filter out some of the noise.
2. Where to Listen
Pinterest has partnered exclusively with dozens of Fashion Week insiders to deliver a comprehensive collection of professional, behind the scenes and magazine content. If you're going to pin, pin from here.
Follow all the official channels on Facebook, Twitter, Instagram, and YouTube.
3. Who to Listen to
Add a stream containing the Council of Fashion Designers America (CFDA) Twitter list — our secret key to following the hottest people and brands at fashion week.
4. Behind the Scenes
Tumblr sent 18 photography bloggers  to be paired exclusively with major designers. Here are our top five:
5. Watch From Home
Watch the live runway action from your desktop. Leandra Medine explains how social media is changing the way we watch fashion week both online and off:
"The seating system is no longer a meritocracy. It's not about your work as an editor or as a buyer; … it's about how many Twitter and Instagram followers you have. It's about the brand getting exposure through those outlets."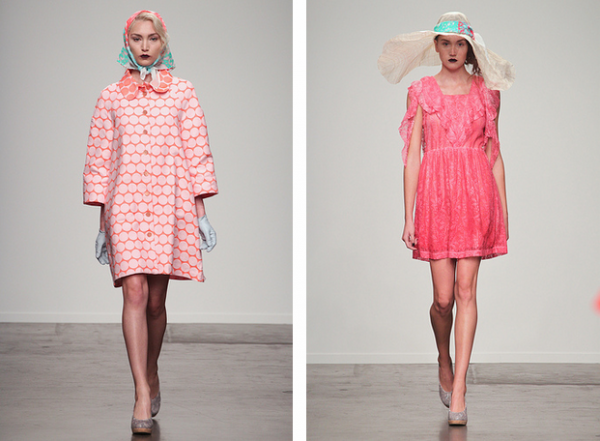 Showing Sept. 10th
Guaranteed to be a sensual mix of youth and sophistication, watch Vera Wang SS14 live.
Jenny Packham is the design house of choice for evening dresses and bridal wear, watch live.
Zang Toi's designs are timeless, capturing your attention with glamour and elegance. Watch live.
Showing Sept. 11th
Tune in to see the most anticipated trends in handbags, footwear, watches and more. Watch live.
"Style is what one creates….glamour is a state of mind." Watch Rachel Zoe live.
Careful experimentation with colour, cut and pattern — all timed to Anna Sui's unique runway soundtrack. Watch live.
What are your favorite social media trends of Spring 2014 Fashion Week? Comment below.