An Owl for the British Isles ~ A Question for the United Kingdom and Beyond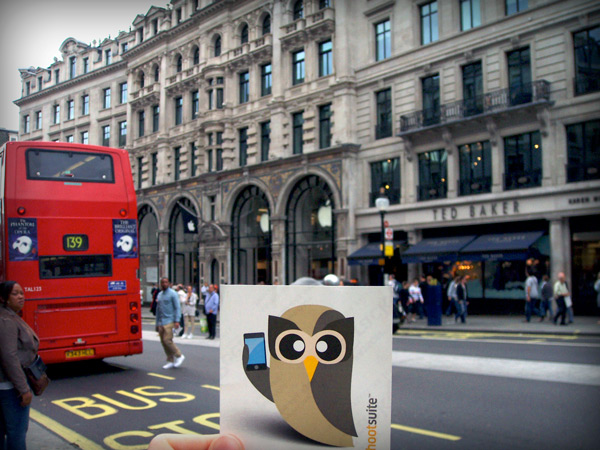 The British Isles. Great Britain. The United Kingdom… No matter where you draw the lines, this region is geographically small(ish) but historically mighty. Indeed, this collection of countries, islands, cultures are a unique community of HootSuite users so we've started @HootSuite_UK to engage specifically with businesses and individuals from this region.
Understandably, this community of owls – our 3rd largest internationally – is in need of an Owly all for themselves. But with such a culturally diverse  group, it's difficult to decide what outfit Owly should wear. So, we're leaving it up to the experts… you, the people of these islands!
Choose Your Owl
Have your say and make sure we choose one that represents everyone – Scotland to Wales, from busy cities to tranquil countryside, and even the Isle of Mann – somewhat accurately. This Owly must be recognizable both locally and internationally but somehow capture a common thread prevalent throughout the Isles… plus makes all the ex-pats from the south of Spain to India, feel part of the club.
Share your thoughts in this 30-second simple questionnaire form. Here are some of our suggestions:
Shakespeare Owly
Sherlock Holmes Owly
Rugby player Owly
Grandma having a cup of tea Owly
Gentleman in a bowler hat Owly
Your suggestion
Please, fill out this short form and soon we'll have a localized British/Irish/Scottish/Welsh/Manx Owly flying high. Then this new flying friend will make it into our beloved HootKits and you might just have this distinguished Owly landing in your post box.