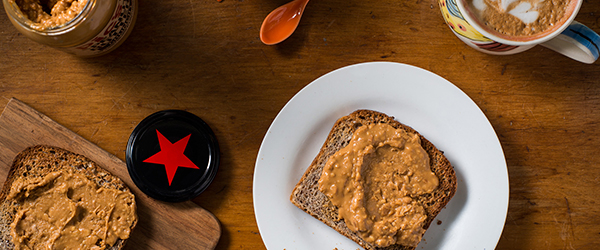 How Pic's Peanut Butter Uses Social Media to Expand Internationally
In 2007, Pic began making peanut butter in his garage with a concrete mixer, selling it at the local farmer's market. In 2008, Pic sold 48 jars to his local supermarket and within a year, the brand was available in 50 New Zealand outlets. Today, it's shipped to customers in Australia, UK, USA, Singapore, and Japan.
"I'm very lucky to have a great product with an equally great story to tell. Our marketing is all about connecting directly with our customers so we use a mix of product sampling, social, and PR," Nikki Neate, Marketing Manager at Pic's Peanut Butter tells us. Nikki oversees marketing for domestic and international export markets. She uses social media to communicate and connect with the brand's global audience and broaden its geographic reach.
Pic's Peanut Butter uses Hootsuite to successfully execute its social media strategy. Naturally, we wanted to share their story.
How one practitioner manages social media across eight markets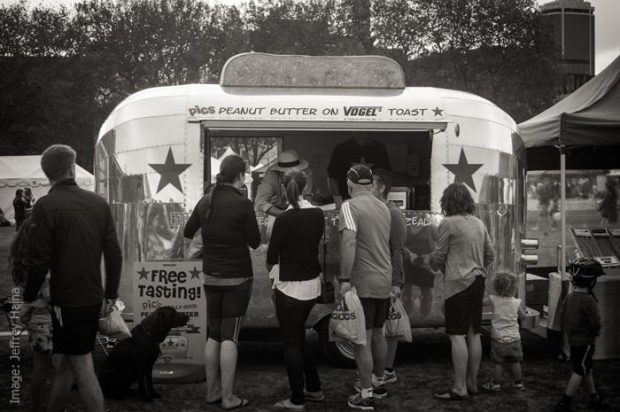 Pic's Peanut Butter engages customers and fans across Facebook, Twitter, and Instagram with a primary focus on Facebook. A year ago they had a community of 3,000 fans across their social profiles—now that count is just over 10,000. They use their social channels and communities to:
Generate word-of-mouth marketing ‹
Identify influencers to help spread brand awareness ‹
Talk to customers globally, in a targeted way
By listening to what their customers and fans are saying about the brand, they identify both user-generated content to share and positive comments to amplify. Tabs and search streams in Hootsuite let them follow along and participate in conversations about the brand. "This opens up conversations I otherwise wouldn't have found and connects me to new audiences," says Nikki.
Monitoring online conversations for hashtags or keywords through Hootsuite is also how they identify influencers. An influencer could be anyone from a social media practitioner to a blogger who writes about health, fitness, food, or any other topic that relates to Pic's brand values. Once they narrow down on an influencer—based on the content they're sharing and the extent of their social influence— Nikki hand picks brand ambassadors who can push brand messaging, support regional communities, and broaden Pic's reach.
As a team of one in charge of so many conversations across several platforms, Nikki relies on several Hootsuite features for support. For example, National Peanut Butter Day is celebrated on different days around the world. With Hootsuite automated scheduling, Nikki targets audiences across different countries and time zones with relevant messaging.
"Automation has changed my life," she says. Nikki plans out her weekly content calendar by allocating a few hours to schedule content in advance, freeing up time for other marketing tasks.
"Our goal with social media is to increase brand awareness and connect with our customers to help us spread (pun intended) the Pic's love." —Nikki Neate Marketing Manager Pic's Peanut Butter
Tying social media efforts back to business growth Hootsuite Analytics' customized reports help Pic's Peanut Butter track metrics such as retweets, social shares, and the geographical profile of followers. "Measuring performance is something we've started doing recently as a part of our social media strategy," Nikki tells us. The reports help her understand what kind of messaging works in which country and which social network generates more engagement.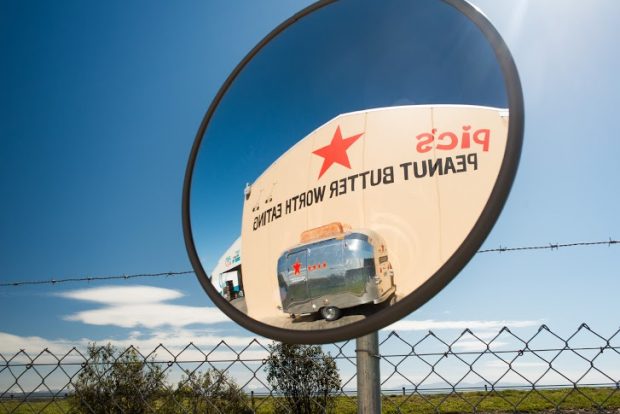 Having a bit of fun with social media, on April Fool's Day Pic's shared an image of a jar with lids on both ends saying: "So eating every last bit of Pic's would be easy." Running the campaign on Facebook for the day, one post reached 11,200 people, saw 2,209 clicks, 456 likes, 57 comments, and 26 shares. Hootsuite helped track those metrics, allowing them to amplify retweets and shares, and dig into the geographic profile of followers for future campaigns.
"We're a fast-growing company; Hootsuite has enabled us to effectively double our human resources through monitoring, automation, and consolidation. The team at Hootsuite have been very supportive and helpful in setting us up and keeping us going strong."
Looking to grow your brand with social media?
Start your free 30-day trial of Hootsuite Pro today