Powerful Plugins: Zendesk, Evernote and Storify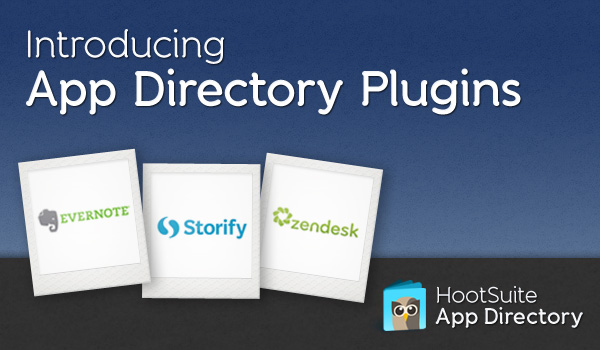 It's great to see HootSuite owls trying out the latest additions to the HootSuite App Directory. With a collection that includes, YouTube, Instagram, Tumblr and now Zendesk, Evernote and Storify – it's not hard to see why 15% of new users install an App Directory app within their first week of signing up.
We wanted to share some of the great coverage this release received plus some stories on how we're using the App Directory at HootSuite HQ.
Have you tried the new App Directory Plugins? Log in to HootSuite and click below to get started:

Evernote: An Elephant Never Forgets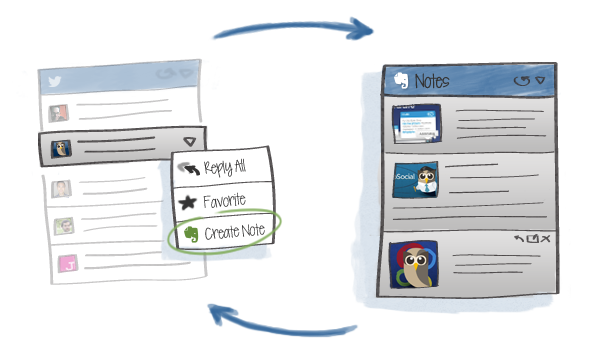 The Evernote app for HootSuite provides two great functionalities: a convenient way to create notes from social media content and the ability to manage notebooks within streams. HootSuite's North & South America Community Manager, Laura Horak, is an evangelist and shares her experience using Evernote:
I use shared notebooks in Evernote to scale my community building efforts in North and South America and thanks to the new app integration with HootSuite, getting all my owls in a row is easy! I use it for training and as a way of maintaining engagement with our international Ambassadors who speak different languages. It's great for storing and sharing documents and collaborative notes for our HootUps, gathering feedback, and sharing conversations as examples of best practices.

Our team uses the Evernote integration to save relevant articles and content, upload pictures of our handwritten notes, and keep tabs on the latest and greatest stuff that's out there. We've created a filing system where things are organized by language, date, publication, topic, content type, author and location.

Plus, as if all that weren't already exciting enough, you can send your Evernote notes across your social networks too! This gives you the option to work with your team on projects internally until they're ready to be shared with the world.
Storify: Social Media Stories
The Storify Plugin for HootSuite makes it easy to curate social media stories. Check out this handy installation how-to from Storify and see how Storify is being used at HootSuite HQ:
HootUps
The HootSuite Community Team was delighted to hear the news about Storify's integration with HootSuite. The team, made up of Owls from all over the world, uses Storify to curate HootUps – casual, educational get togethers organized by HootSuite users. Using the new integration it's even easier to collect Storify "elements" to chronicle these event.
With over 2500 attendees this summer, HootUps help spread HootSuite culture and expertise to users all around the world. Check out the Community Team's HootClub Storify page for a complete index of HootUps.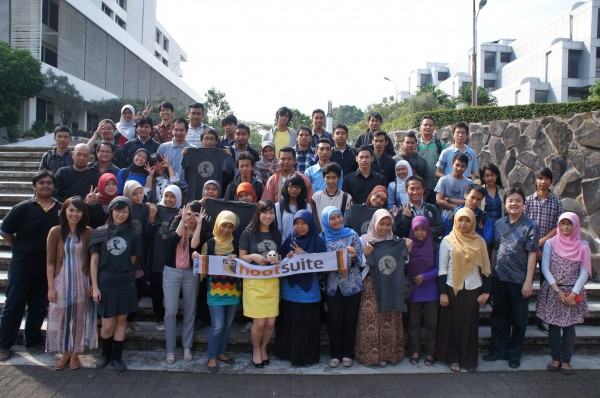 #HSUchats
Not only for preserving events, Storify is also an excellent tool for capturing Twitter chats and tracking hashtags. HootSuite University uses Storify to capture #HSUchats – an online conversation about social media marketing. With the integration, the HootSuite University team can set up a search stream for #HSUchat and conveniently pluck select Tweets to place in Storify stories.
Hosted every Tuesday, follow along and join the conversation by tracking the hashtag #HSUchat every week at 2pm EST/11am PST. View their Storify archive for #HSUchats about Blogging for Business, Managing Social Media Teams and Social Media Etiquette.
Zendesk: Enlighten and Delight Your Customer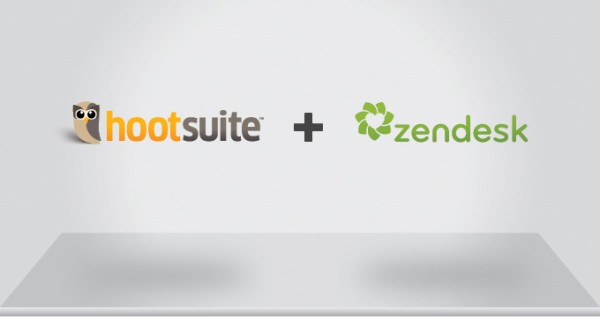 HootSuite's relationship with Zendesk dates back to 2010 when we released our first integration. The latest integration provides a more streamlined experience for support teams. The Zendesk team uses the app internally as noted on their blog:
Zendesk's own Community Evangelist, Marissa Root, uses the new HootSuite app everyday to accomplish her mission of maintaining open and transparent communication with our customers. "Delivering customer service is a collaborative effort at Zendesk," said Root. "The new HootSuite app plugin has helped make it easier for me to escalate certain social conversations so our support team can step in and deliver on our customer's needs."
HootSuite's Customer Support Team is also a big fan of the integration – using it to effectively manage their support conversations and streamline their workflow. With over 800 tickets resolved each week, the Zendesk integration offers a helpful solution for assigning and tagging Tweets to specific departments while simplifying the ticketing process.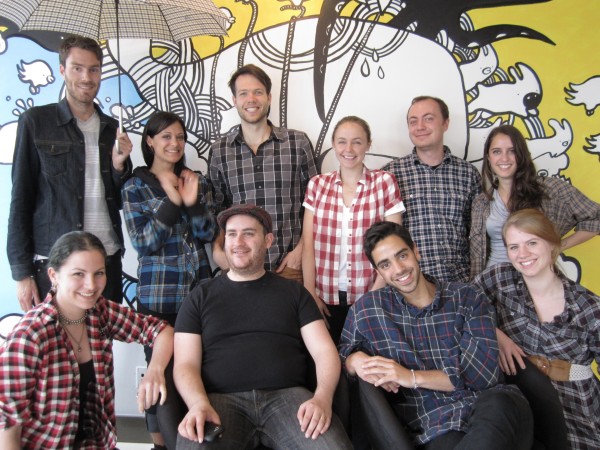 App Directory Coverage
The addition of Zendesk, Evernote and Storify to the App Directory certainly made a splash with the likes of Mashable, TechCrunch, Venture Beat and more picking up the story. See what they said about the integrations and the introduction of App Directory Plugins functionality.
Mashable – HootSuite Now Lets You Create Storify Posts, Save to Evernote
TechCrunch – HootSuite Extends Its Social Media Wings With Evernote, Storify, Zendesk Integrations
Venture Beat – HootSuite digs deeper into enterprise via integrations with Zendesk, Storify, and Evernote
The Next Web – HootSuite plugs Evernote, ZenDesk and Storify into its social App Directory
TechVibes – HootSuite Bolsters App Directory with Social Plugins: Evernote, Storify and More
If you haven't already, give the App Directory a try by logging in to HootSuite and accessing the App Directory via the side-menu:

Want to learn more about the new integrations? See our announcement post which includes an in-depth overview of features.