Ryan Holmes in Fast Company – The price of (not) tweeting at work: The new $1.3-trillion business case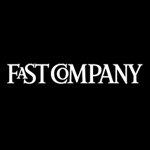 A post by HootSuite CEO Ryan Holmes was featured in Fast Company yesterday. Holmes explores a new report from McKinsey Global Institute suggesting social media can unlock up to $1.3 trillion in value potential in large enterprises. You can check out the story, and the surprising ways social is saving businesses money, here.
Among many CEOs, the perception remains that social media in the workplace is a dangerous distraction. Case in point: While 1.43 billion people worldwide use social media, many executives contend that social media does little to support the bottom line. Resistance from the top means that some of the planet's biggest companies remain stubbornly "anti-social."
But a new report from consulting giants McKinsey makes a pretty compelling business case for the introduction of social media in the workplace. Social technologies stand to unlock from $900 billion to $1.3 trillion in value potential, according to the report. And that's in just four key sectors: advanced manufacturing, professional services, consumer financial services and consumer packaged goods.
Contrary to expectations, a full two-thirds of the value unlocked by social media rests in "improved communications and collaboration within and across enterprises." In other words, social media stands to radically boost productivity – not hurt it. The report forecasts that in the months and years ahead everything from product development to operations and distribution will benefit from the application of social media.
And while some CEOs have been a little slow on the uptake, enterprises large and small have already started to embrace these benefits. According to the McKinsey findings, 72 percent of companies surveyed report using social technologies. And 90 percent of those companies already see tangible benefits.
They're turning to social technologies – from wikis to inside-the-firewall networks – for applications that go way beyond just marketing to customers. R&D, HR, sales and operations are all going social. Uses embrace everything from brainstorming products, sussing out job applicants and fostering sales leads to streamlining customer service and forecasting supply chains.
On an enterprise-wide level, benefits can be profound. Using searchable chat and internal networking in place of email, for instance, can radically boost productivity as "dark matter" trapped in inboxes becomes accessible to everyone. With the right social technologies, managers can reach across department walls to connect directly with high-skill workers. Knowledge trapped in departmental silos can be freed up for everyone's consumption.
A prime example is offered by a wave of new tools that bring Facebook-like functionality inside the company firewall. Employees can post to internal conversation threads, allowing problems to be crowdsourced. Virtual groups allow far-flung teams at multinationals to come together, collaborating more intimately than via email or phone. The end result is surprisingly quaint: High technology enables the efficiency of the old-fashioned conversation – the real-time, face-to-face exchange of information – to scale across the enterprise.
And that's just the start.  According to McKinsey, only five percent of communications and content use in the U.S. takes place on social networks.  Excitement about future prospects for social technologies has already translated into some major purchases by tech's biggest players.  Software titans from Microsoft to Oracle and Salesforce have spent billions this year buying up social media tools to add to their enterprise packages.
For the full story, check out Holmes' article on the Fast Company website.