HootSuite Reforçando Ainda Mais Presença no Brasil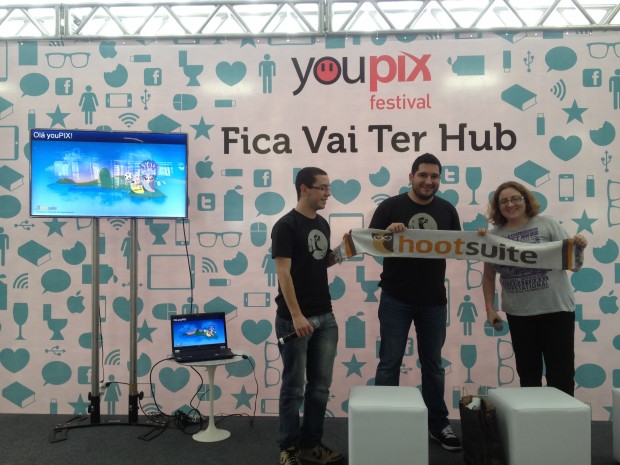 You'll notice, the following post is written in Portuguese. HootSuite recently participated on a panel in São Paulo, Brasil at the youPIX Festival. Our Brazilian Community Coordinator, Thiago Leite even made an appearance. The following is Thiago's recap of youPIX:
No dia 5 de julho a HootSuite marcou presença no youPIX Festival com a palestra "O Apocalipse Social". Afinal, o que seria o Apocalipse Social? Estaríamos à beira do caos? Qual a importância do painel HootSuite no mundo das mídias sociais?
Thiago Leite, que foi diretamente de Vancouver para o evento, junto dos embaixadores Hugo e Maria Carolina responderam a essas e outras questões num evento descontraído e altamente produtivo. O público presente demonstrou bastante interesse, interagindo com os palestrantes e querendo saber mais sobre a HootSuite.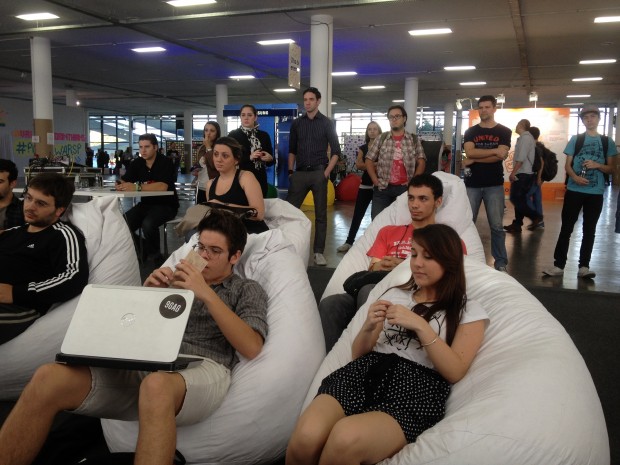 Aliás, isso foi bem interessante,uma vez que demos uma "fugidinha" do roteiro, falando mais do painel e suas funcionalidades, transformando a palestra em um HootUp no youPIX, um HootPix.
Ficamos MUITO felizes em ver o quanto nosso painel desperta interesse nos usuários brasileiros. A HootSuite esse ano chegou com tudo no Brasil já em fevereiro ao lançar o painel 100% em português, depois a integração com o Orkut, o primeiro HootUp Brasil em São Paulo, o youPIX… E muito mais está por vir. Queremos estar cada vez mais perto dos brasileiros, queremos ser seus amigos e facilitar suas vidas nas mídias sociais. Vem gente!