Más recursos en español ~ More HootSuite resources in Spanish
NOTE: To celebrate the release of HootSuite in Spanish, we've a special Spanish-themed post today to share case studies, info sheets and help articles in en español. The post is in 2 languages so curiosity seekers can scroll down for the English version below. Gracias!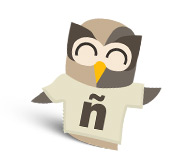 Ayer publicamos oficialmente la versión en español de la aplicación web de HootSuite, como culminación del trabajo realizado los últimos meses para ofrecer a toda nuestra comunidad hispanohablante multitud de recursos en su idioma y soporte específico.
No podemos más que agradecer muchísimo la calurosa y entusiasta respuesta que hemos recibido y seguir trabajando para ofreceros el mejor Social Media Dashboard (ahora, también en español).
Aprovechando el lanzamiento, nos gustaría compartir con vosotros, nuevamente, un recopilatorio de algunas de las publicaciones más interesantes y útiles sobre HootSuite que @HootSuite_ES ha difundido.
Hojas Informativas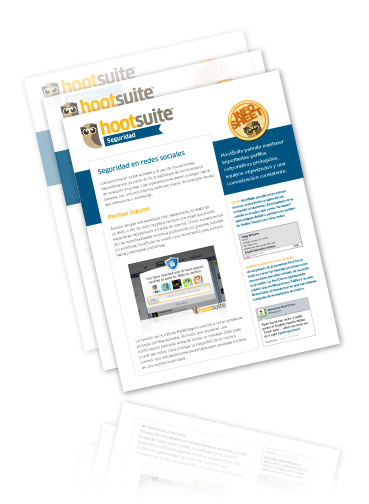 Las Hojas Informativas son documentos de una o dos páginas en las que puedes encontrar información relevante sobre cómo utilizar mejor HootSuite. Cada una está destinada a un público/propósito objetivo y contienen consejos útiles que te ayudarán a aprovechar HootSuite. Recuerda que puedes descargarlas y compartirlas sin ningún problema.
Casos de Estudio
Los Casos de Estudio son usos concretos de HootSuite por parte de empresas y organizaciones y, seguramente, son también las publicaciones más valoradas por nuestros usuarios. Mostrar ejemplos reales de éxito en las redes sociales utilizando HootSuite e algo que interesa a todos los profesionales que utilizan nuestro Social Media Dashboard.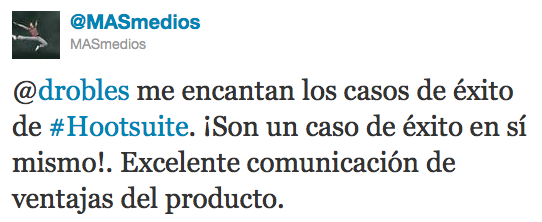 Los tres Casos de Estudio publicados hasta ahora cubren tres organizaciones totalmente distintas, pero que han sabido aprovechar, cada una a su modo, la potencia de HootSuite para obtener excepcionales resultados en sus campañas Social Media:
Tenemos otros casos preparados para ser publicados, pero seguimos trabajando y contactando negocios que aprovechan las posibilidades de HootSuite para difundir nuevos ejemplos de buen uso de HootSuite. Si eres uno de ellos, no dudes en contactar con nosotros a través de @HootSuite_ES para proponernos tu caso.
Tutoriales de los usuarios
La comunidad de fans y amigos hispanohablantes de HootSuite tienen su propia sección en el Help Desk de HootSuite donde pueden publicar sus guías, tutoriales o trucos destacados sobre HootSuite. Como ejemplo, a continuación puedes ver uno de los vídeo-tutoriales de @javipeiromoreno, un fan de HootSuite.
¡Tú también puedes incluir cualquier material en ese hilo!
Otros recursos
Hemos publicado una gran cantidad de nuevos recursos, que puedes descubrir tú mismo en nuestra sección de soporte en español. ¿Por qué utilizar HootSuite para gestionar tus cuentas en Twitter? o Introducción a los planes de HootSuite son dos artículos apreciados por nuestros usuarios, así como la colección de Consejos de HootSuite, pero hay muchos más.
¿Te gustaría que publicáramos algún recurso en particular? Házselo saber a @HootSuite_ES o participa en http://feedback.hootsuite.com para sugerirnos cualquier mejora o publicación. ¡Gracias!
********************
Yesterday we were pleased to release the fully translated Spanish version of HootSuite web. This is the largest piece of our Spanish-speaking community development, a project which

already includes a Spanish Help Desk and Twitter profile: @HootSuite_ES.
Thank you to everyone who sent us your warm and enthusiastic responses — we always enjoy hearing from you!
To give you even more, here's a collection of some of the most interesting and useful posts @HootSuite_ES has sent over the last while. Read on for lots of great Spanish-language goodness.
Info Sheets
Info Sheets are handy two-page documents created to help introduce, update or educate you and your colleagues on the many features in the HootSuite dashboard. They're all available in our HootSuite Library for you to download and share with your friends and colleagues.
Case Studies
Our collection of HootSuite case studies highlights the successful use of the dashboard by various businesses and organizations. Each one demonstrates new and unique ways to use the business-centric tools and functionality to run campaigns and achieve results.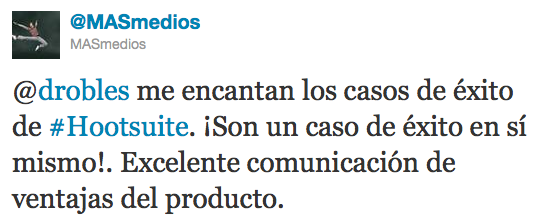 Here are three case studies from three very different organizations, all of whom use HootSuite for social success:
There are many more case studies on the way, so stay tuned. If you're interested in becoming a HootSuite case-study candidate, we'd love to hear from you. Send us a note @HootSuite_ES to let us know.
User Tutorials
The community of Spanish-speaking Hootfans even has their own section own section in the Help Desk. Visit too the English version to view guides, tutorials and tricks for using the dashboard. Be sure to check out the video-tutorials by @javipeiromoreno!
Feel free to contribute, and as always, contact us to let us know about your own posts, articles and tutorials.
Talk to us
Have some feedback or ideas you'd like to share? The folks at HootSuite HQ are online at @HootSuite_ES and@HootSuite_help to hear your requests. Alternatively, head on over to http://feedback.hootsuite.com to post your suggestions or vote up others.