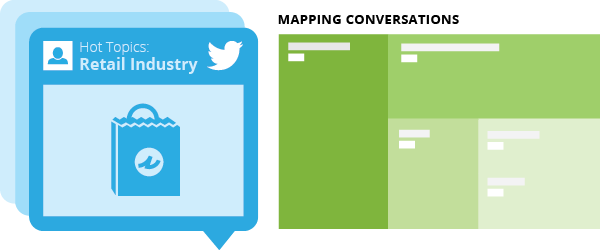 Retail Industry Trends Found Through Social Conversations
There are millions of conversations about retailers like Macy's or Best Buy happening every day in social media. These social conversations can shortcut the market research process by giving retail brands direct insight into the mind of their customers. In order to capitalize on the sheer amount of buzz, these retail brands need to understand what's resonating in regards to their brand and their competition.
We found what's trending in retail by taking a deep dive into social conversations around top brands like Kohl's and Walmart. Download our guide to learn what the industry trends we uncovered mean for your brand.