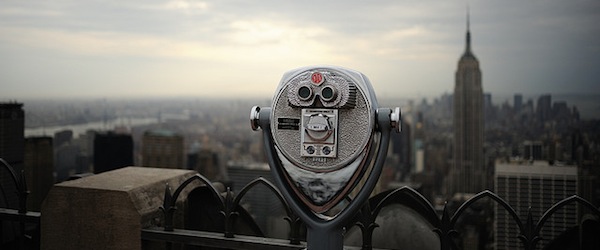 Reach is Not the Same as Influence: The Rockefeller Foundation Case Study
"Reach is not the same as influence." – The Rockefeller Foundation
The Rockefeller Foundation made it their mission to enhance the well-being of humanity. They do this by funding better health care systems, supporting cities that have been devastated by disasters, and securing the livelihoods of those in need. That's no small feat, but change has to start somewhere and it can't be done alone.
To meet their mission, The Rockefeller Foundation uses social media to influence those with the power and resources to make change happen. However, when it comes to measuring influence, "social media impressions aren't enough," says Jay Geneske, Director of Digital at The Rockefeller Foundation. "Because influencers don't necessarily have a large following, it's not the quantity of engagement, but the quality of those we engage with."
With the help of Hootsuite's listening and engagement capabilities, Geneske's team sources the most influential external users, by listening to industry conversations with lists, keyword search streams, and streams for social profiles. Once they've sourced them, the foundation can communicate directly on key channels and track the everchanging interests of bloggers, press, and influencers. The foundation also relies on their growing army of socially savvy employees who help put a face behind the brand and amplify the mission to new audiences.
Leveraging Social to Influence the Influencers
With the resources and teams in place to amplify campaigns, The Rockefeller Foundation can leverage social media to further stretch their influence. Launched in 2013, the 100 Resilient Cities three-year campaign aims to enable 100 cities to better prepare for, withstand, and bounce back from shocks and stressors facing their city. The digital aspect of the campaign's goal is to influence those invested in the future of cities–be that city officials, NGOs, or engaged citizens. Through the #resilientcities hashtag and Hootsuite Analytics, they are able to measure the uptake of the campaign over time.
By empowering employees and leveraging influencers, The Rockefeller Foundation shows the role that social media can play in helping them pursue their mission to promote the well-being of humanity throughout the world.