Ryan Holmes in Fast Company – What Businesses Can Learn from Romney's $120,000 Twitter Splurge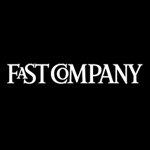 A post by HootSuite CEO Ryan Holmes was featured in Fast Company yesterday. Holmes looks at Mitt Romney's reported $120,000 splurge on a Twitter Promoted Trend. You can check out the story, and why paid social ads may be the future of digital marketing, here.
On the same day that Mitt Romney accepted the Republican presidential nomination, two topics topped Twitter Trends: #RomneyRyan2012 and #BelieveInAmerica. This was no spontaneous outpouring of Romney support. According to various reports, Romney paid Twitter upward of $100,000 for these so-called Promoted Trends.
This is just one example of a host of new paid social media options. Businesses can also pay to have Promoted Tweets and Facebook Sponsored Stories inserted right into users' home streams. These ads include small disclaimers but otherwise look exactly like normal posts and tweets.
Whether you love 'em or hate 'em, these paid social ads are destined to become a big part of the future of social media. And their power lies in convergence: the fact that they harness very different types of marketing to achieve a focused result.
What is Converged Media?
Traditionally, marketers have reached consumers through three channels. Paid media includes all the advertising that companies actually pay for: TV commercials, billboards, banner ads, etc. Owned media includes your company website, newsletters and other resources. Earned media is all that positive word of mouth that companies get for free:  everything from news stories to user reviews and social media.
Social ads like Promoted Tweets integrate these channels in coordinated, game-changing ways. "Converged media will happen and is happening," warns a wave-making new report titled the Converged Media Imperative from analysts Altimeter. "If marketers do not take action, the effectiveness of marketing efforts will suffer."
How Does It All Work?
Tweets, for example, generally start their life as owned or earned media. Inevitably, some Tweets will resonate more strongly than others.Using HootSuite, brands and businesses can easily track which tweets gets clicked and retweeted most, as well as a host of other analytics.
Here's where convergence enters the picture. By harnessing paid social ads, the reach of high-performing messages can be extended even farther. Promoted Tweets can be  pushed directly into the timelines of relevant users. Companies can target based on hundreds of different interest categories (from Bollywood to animation), as well as keywords, geography and even phone type. A fee is only charged when users actually retweet or interact with the Promoted Tweet by replying, clicking or favoriting.
The big benefit of convergence here is peace of mind. You know that ad dollars are being spent on messages that actually work – on posts that were already winners as earned or owned media. At the same time, the process of buying Promoted Tweets is only getting easier. In the near future, expect to see social media management systems like HootSuite become one-stop shops where you can publish messages, analyze their reach and then amplify them instantly as Promoted Tweets with a single click.
Altimeter's report leaves little doubt that this is the future of social media and digital marketing. "As consumers become increasingly mobile, paid/owned/earned convergence will intensify," the report predicts. "Companies that don't prepare for this convergence now in digital channels will be at a marked disadvantage."
For the full story, check out Holmes' article on the Fast Company website.