The Typical Founder Has Stubble ~ Ryan Holmes in the Wall Street Journal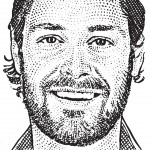 This blog post originally appeared on the Wall Street Journal's "The Accelerators." View the original here.
I'd like to think my company HootSuite is anything but a stodgy old boys club. As a social media company, our employees are by and large young, progressive and open-minded. We have a yoga studio at our headquarters and get fresh, local fruit delivered daily. On any given day, around a dozen dogs roam the halls of our pet-friendly office.
But the numbers don't lie. For every 10 people who interview for a tech position at our office, nine are men. We have 58 engineers and developers on our team, and only 17 are women. (By contrast, the gender breakdown is closer to 50-50 for other departments.) Figuring out why this is and what can be done about it is a question that keeps me up at night.
That women are underrepresented in the startup community is hardly news. Just 1.3% of percent of founders at privately held, venture-backed companies are women, according to a 2012 Dow Jones study titled Women at the Wheel. This is despite the fact that "at all levels, women are rated higher in 12 of the 16 competencies that go into outstanding leadership," according to a 2012 report by Harvard Business Review. After all these years, the face of tech startups is still a young guy with fashionable stubble and thick black glasses.
Why? You can point to the scarcity of female role models in tech, though thankfully high-profile leaders like Yahoo!'s Marissa Mayer and Facebook's Sheryl Sandberg are slowly changing that. Or you can blame it on the obstacles to building a culture of entrepreneurialism among women: According to a recent Global Entrepreneurship Monitor report, more than half of women doubt their abilities to start a business, while men report having a much more robust professional network for advice and inspiration.
But it's hard to get around a simple reality: Computer science, the backbone of any tech startup, is still a male-dominated field. Women comprise fewer than 30% of U.S. computer science and engineering programs at the undergraduate and graduate levels, according to the National Science Foundation. Coding, in particular – caricatured as marathon, ramen-fueled computer programming sessions in movies like The Social Network – has traditionally been seen as a guys' thing. But does it have to be?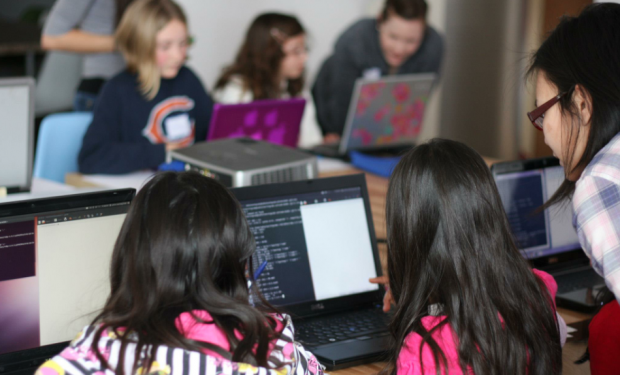 We started Girl Dev, a pilot program for women to learn coding, from our offices at HootSuite and we also host large monthly meetups of Ladies Learning Code.
Creating supportive environments like these is a start to bridging the gender gap. But truly narrowing the gender gap in the startup community – like the solution to so many challenges – comes down in large part to how we educate children. Providing better computer science education in public schools to kids, and encouraging girls to participate, is the only way to rewrite stereotypes about tech and really break open the old boys club.