Scaling Social – New Webinar with HootSuite Enterprise & Webtrends
On October 16th at 11 a.m. (PDT) HootSuite Enterprise is pleased to host Merlyn Gordon of Webtrends to discuss the increasing importance of granular data for reporting on social in "Scaling Social – Actionable Data for Every Department". Register today.
How Do You Know When Social Works?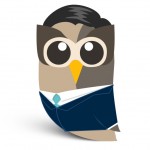 Let's face it. You can't produce great results without knowing what works and what doesn't. While the ultimate determination of what "works" will vary from one department to the next, one thing should always be true – success must be measured on real, tangible business value.
Social media is the tool marketers take advantage of because of its broad reach and proven ability to drive leads. As the use of social media matures within organizations and scales into all customer-facing roles — including sales, HR, support and more — measurement and analytics need higher potency in order to answer the following questions:
How does social impact organizational and departmental goals?
What social profiles drive the highest amount of conversions on site?
What networks drive the highest revenue?
What message copy resonates the most with followers and clients?
Join HootSuite's VP of Marketing, Ben Watson, and Webtrend's Sr. Product Marketing Manager, Merlyn Gordon, to learn about how social can be scaled throughout your organization, and measured effectively to properly demonstrate ROI.
Join us on October 16th at 11 a.m. PDT to learn from these social-savvy thought leaders.

Meet the Experts
The Scaling-Social with HootSuite Enterprise and Webtrends is hosted by HootSuite's VP of Marketing, Ben Watson, and Webtrend's Senior Software Product Marketer, Merlyn Gordon.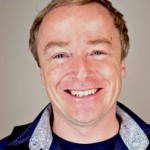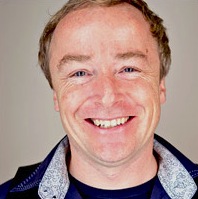 Ben Watson, VP Marketing at HootSuite
Ben Watson is the VP of Marketing at HootSuite where he is focused on marketing technology and the agile delivery of a platform for customer success.
His experience extends from customer experience strategy to developer and platform evangelism.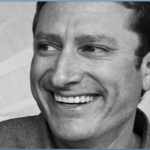 Merlyn Gordon, Sr. Product Marketing Manager Webtrends
Merlyn has spent the last decade helping leading brands succeed with digital marketing, social CRM, and multi-channel measurement solutions.
He is currently responsible for product marketing activities related to Webtrends' digital measurement solutions, including site, mobile and social analytics.
HootSuite & Webtrends Together
Last week Webtrends and HootSuite announced a partnership to offer social marketers a way to connect social tactics to direct revenue generation by allowing you to see what happens once a customer clicks through one of your posts and lands on your site. The best news is that it's free to get started for HootSuite Enterprise customers who use Webtrends On Demand.
Once you have the Webtrends-Hootsuite integration in place, your posts will automatically include the information needed to track post click behavior on your website. You can measure the effectiveness of different social networks, accounts, even specific messages — helping you to optimize your posting schedule and messaging.
To get started, send an email to WebtrendsVIP@hootsuite.com, or visit hootsuite.com/enterprise to request a demo.