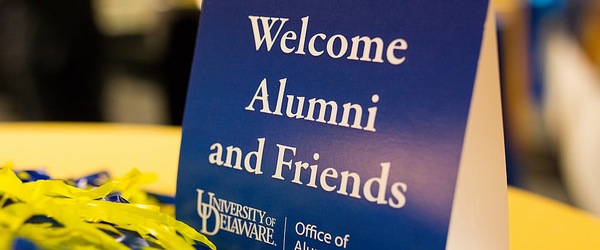 The Social Campus, Part 5: Alumni Relations
This is the final installment of a five-part series for post-secondary institutions that want to integrate their social media across departments and expand their reach. To learn more, download the HootSuite white paper, The Social Campus: How Social Media is Transforming Higher Education.
Alumni Relations is far and away the most common application of social media in higher education. A 2013 survey by the Council for Advancement and Support of Education (CASE) showed that 97% of U.S. colleges and universities are using social media to engage alumni, and 81% of all campaigns involving social media were focused at least in part on alumni engagement. [source]
By maintaining positive relationships with a vast network of former students, Alumni Relations has a huge capacity to reinforce and refine its institution's brand. Tapping into the school's integrated social media strategy, and making the most of current social tools, will help the department and the institution build a strong, sustainable network whose impact will be felt for years to come.
Here are a few of the ways Alumni Relations can benefit from an integrated social media plan. Find more benefits and for tips on implementation in the Social Campus white paper.
Strengthen Fundraising
With social media usage on the rise in every demographic, development offices should incorporate social media into their outreach and fundraising for both young and old alumni. By integrating social media campaigns with web analytics platforms, they can calculate the dollars directly generated from these solicitations.
Build Lasting Relationships
After four years of student engagement, the university should be able to seamlessly transfer existing social media relationships to the Alumni office. If it's done right, it means less time tracking down potential donors, and more time reinforcing relationships.
Leverage Online Ambassadors
Universities and colleges need to be present in the online channels where alumni spend their time. With a concerted effort and a solid strategy, the university can convert these alumni into online ambassadors and give them social content they can share with their own networks, for exponential exposure.
Build a Stronger University
Alumni can give back to their alma mater in more ways than just financially. Social media can enable institutions to draw on the deep and diverse pool of knowledge and experience that alumni possess, resulting in priceless contributions to the curriculum, the community, and much more.
With an organizational strategy for social media intelligence, the benefits of alumni feedback and expertise can be felt throughout the institution. Alumni Relations should work with university Communications and IT Services to share information and best practices with other departments. The efforts of Alumni Relations will go a long way in supporting the vision of the social campus, encouraging open communication, consistent messaging, and deep relationships that last long after graduation day. Download the white paper to learn more about how to make the vision a reality.