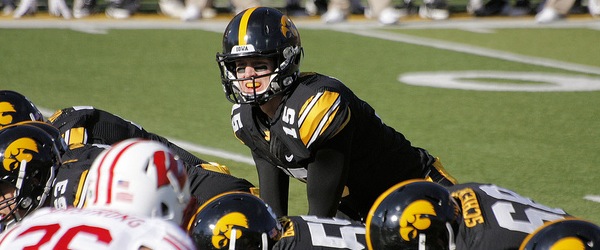 The Social Campus, Part 4: Athletics
This is the fourth installment of a five-part series for post-secondary institutions that want to integrate their social media across departments and expand their reach. To learn more, download the HootSuite white paper, The Social Campus: How Social Media is Transforming Higher Education.
The Athletics department is crucial to the reputation of many higher education institutions. A successful sports program not only raises revenue, it allows the community, alumni, and prospective students to connect emotionally with the institution, bringing out their passion in a collective show of pride. As one of the most visible groups within an institution, there is a great deal riding on the reputation of the Athletics department. Having a well-defined social media strategy, integrated with the institution and other departments, will help ensure everyone is reading from the same playbook.
Here are a few of the ways Athletics can benefit from an integrated social media plan. Find more benefits and implementation strategies in the Social Campus white paper.
Drive Fan Engagement
Contemporary sports fans want to be active contributors to the success of their favorite Athletics programs. In social media, they have powerful new outlets to share their passion with fellow supporters and evangelize the brand to future fans. Athletics departments should use sharing tools with compelling visual features to encourage interaction among supporters. Their social contributions can help improve the reputation and recruiting efforts of an Athletics program, and therefore its on-field success.
Implement an Intelligence Strategy
With a strategy for listening, engagement, and analytics, Athletics departments can gain an intimate understanding of their supporters, and build those concepts into their marketing strategy across all media channels. By identifying and interacting with their most creative and passionate followers, Athletics departments give their biggest fans a real feeling of ownership of the brand, and demonstrate that loyalty is a two-way street.
Protect the Brand
Social media's bias toward inclusive participation also exposes higher education brands to new risks. Fans can cross the line between friendly rivalry and hate speech, blighting an athletics program's social presence, and, in some cases, the entire school's reputation. Scaleable technologies can automate content moderation, mitigating the risks to the department and the brand.
Enhance Recruitment
Social media has revolutionized the way coaching staff build relationships with high school athletes. It allows them to reach out and build relationships with potential future stars, wherever they are.
Boost Ticket Revenue
While many still struggle to quantify the ROI of social media in driving sales or event attendance, some Athletics departments use sophisticated methods to calculate the direct impact of their social strategies on ticket and merchandise revenue. With a bit of research and a smart social strategy, the impact can be immense on the bottom line. Download the white paper for more on how to make it happen.
Look for the next post in this series, which addresses how Alumni Relations can use social media strategies to build a stronger student network.