Lunch & Learn ~ Discuss Social Media Hot Topics during #HSUchat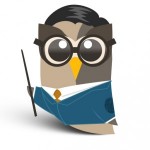 Social Media Chat
Each Tuesday, HootSuite University hosts a Twitter chat for in-depth industry discussions about social media hot topics. #HSUchat is a place to share your experiences, learn from others, ask questions, and engage with the social media community.
Today (Tuesday, Sept. 19, 2011) at 2pm EST we will discuss strategies for measuring the ROI of your Twitter engagement. Whether you're just starting to use social media for your campaigns or have led many initiatives, #HSUchat offers a valuable opportunity for peer-to-peer learning.
Participate in the Chat
Save a #HSUchat search stream in your HootSuite dashboard, follow @HootSuite_U and join us every Tuesday at 2pm EST/11am PST. Bring your questions and your experiences to share with the group which includes newbies and experts alike.
Missed out on a chat? Review our #HSUchat archives of previous transcripts, like last week's discussion on using geo-social services for business.
Discover More with HootSuite University
HootSuite University is a certification program that will teach you advanced tips and techniques for using the HootSuite dashboard and developing your social media strategy.
Make sure to stay tuned for HootSuite University's upcoming webinar featuring Facebook maven Mari Smith. Regular webinars and Twitter chats are just part of the extensive suite of social media education that HootSuite University provides.
Want more: Get started with no tuition with the Hoot100 Intro series of videos.