Social Media for the CIO, Part 5: Integrations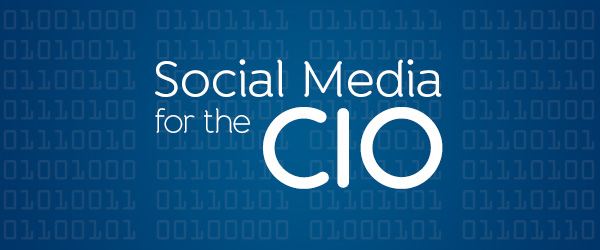 In Part 5 of "Social Media for the CIO," we'll discuss how CIOs can help their organizations integrate social media with CRM and other applications.
Download Secure Your Social Organization With HootSuite Enterprise to find out how HootSuite Enterprise helps CIOs scale social media across multiple departments and devices.
In previous installments of this series, we've identified the consumerization of technology as one of the major challenges and opportunities facing CIOs today. Employees are quick to solve their daily business problems using the same devices, applications and attitudes that they use as consumers.
It's not just front-line workers who want to control their experiences with technology. Most of the growth in the overall "IT" budget is happening outside of the IT organization. Leaders in the Marketing function and lines of business are increasingly making their own decisions about the best-of-breed tools their teams need. They're researching, choosing and even deploying their own software as a service (SaaS) solutions with less gatekeeping from the IT organization.
This more distributed model of technology adoption lets business units move quickly to adopt point solutions that fit their unique needs, instead of receiving a centralized deployment of a one-size-fits all technology stack. Entirely new categories of technology are popping up in the consumer space all the time, and enterprises need to keep pace. With rapid developments in social media, mobile applications, ecommerce, data analytics, and contextual awareness, no enterprise can rely on a single technology vendor – especially in customer-facing areas of the business.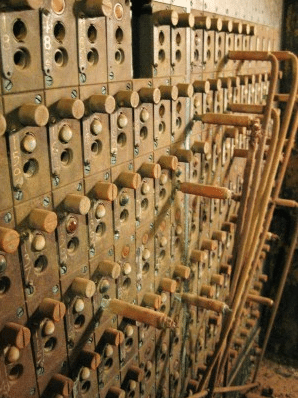 By adopting best-of-breed solutions from different vendors, marketers and line-of-business leaders can take advantage of new customer channels as they emerge. But for their colleagues on the IT side, the situation can remind them of Facebook's unofficial motto: "Move fast and break things." All too often, different platforms for social media, CRM, web analytics and customer service aren't properly integrated across departments or even within individual departments.
CIOs can bring order out of chaos in two ways. First, they can leverage their expertise and resources to help departments consolidate solutions wherever possible. For example, if various departments are using different cloud storage services, CIOs and their staff can facilitate better data management by helping the enterprise settle on a common standard. Similarly, CIOs can harmonize the social media efforts of multiple departments by bringing them onto the same enterprise social relationship platform.
Second, CIOs can support vendor-neutral platforms that integrate with other applications, so the enterprise can continue to use the best tool for every business need. At HootSuite, we've recognized there's a clear enterprise demand for platform integrations; HootSuite users have installed over 1 million apps from the App Directory in under two years, so it's hard to ignore.
Here's how HootSuite Enterprise integrates with your existing solutions:
CRM
Integrations with Salesforce, SugarCRM and other customer relationship management services allow your organization to connect social media to customer records throughout the buying cycle.
Customer Service
Seamless integrations with Zendesk and Attensity enables agents to move seamlessly between open social channels like Twitter, Facebook, and Google+, and private channels such as email, surveys, and private forums.
Analytics
Put social media data into context alongside other digital channels in the dashboards your decision makers are already using, thanks to partnerships with Google Analytics, Webtrends, Omniture and more.
Enterprise Social Network
Integrations with Yammer and other enterprise social networks allow your enterprise to consolidate its internal and external social media programs within a single, secure platform.
Download Secure Your Social Organization With HootSuite Enterprise to find out how HootSuite Enterprise helps CIOs scale social media across multiple departments and devices.