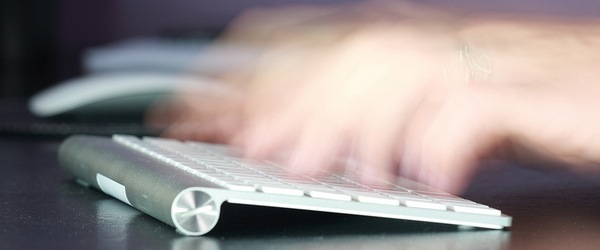 Social Media Engagement: Are You Doing It Right?
Social media engagement is a core part of any social media strategy, but so many of us skimp out on this major business opportunity. To really succeed at social media engagement, you need to take your strategy a step further by being proactive, listening, and engaging.
Proactive Social Media Engagement Can Go A Long Way
Social media engagement shouldn't be a passive experience. Rather than waiting for clients to reach out to you, proactively engage with anyone who mentions your brand or product. NM Incite's "State of Social Customer Service Report" claims that 71% of consumers who experience a quick and effective brand response on social media are more likely to recommend that brand to others. That compares to just 19% of customers who do not receive a quick response. But how do you start being proactive on social media? According to social media pro Jay Baer, this involves problem resolution, turning customers into advocates and, perhaps most importantly, listening.
Include Social Media Monitoring In Your Social Media Strategy
Social media monitoring is one of the biggest missed opportunities for businesses today. Also known as social listening, it involves monitoring what people are saying on social media about your business and the issues that affect it. To engage in effective social monitoring, use a social media management tool like HootSuite to track brand mentions, competitors, key industry terms and relative keywords. This listening allows you to identify opportunities as they happen and reach out immediately.
Imagine you own a moving company. The right social media monitoring strategy will allow you to see anyone in your neighbourhood who Tweets about an upcoming move, so you can offer your services to these prospects. At the same time, it will allow you to identify someone who complains about your service without mentioning your Twitter handle, so you can reach out and rectify the issue before the negative comments spread any further.
Proactive listening allows you to gain unique insight into your customers, competitors, and industry influencers. You'll build a better relationship with your followers, get a leg up on your competition, and improve your ROI.
Retain Existing Followers and Clients Through Social Media Engagement
Many businesses are doing an excellent job of sharing content that attracts and engages new followers and clients. But often these brands neglect the engagement required to retain existing followers.
Among other things, this involves thanking your social media followers and doing it in a way to prove you're an engaging brand. In addition to actually tweeting "Thanks for sharing" or "Thanks for following," there are several ways to really impress your followers while saying thanks.
Following people back is a great way to show your appreciation. An even more impactful way would be to share their content with your own followers. While many social media users have come to expect the occasional message or follow-back, very few expect to be called out by name. Sharing a piece of relevant content from a new follower, be it a Facebook post, Instagram photo or YouTube video, can be a significant moment for that individual.
At it's most basic form, doing social media engagement the right way is a matter of effort. If you put in the time to reach out to people, start conversations, show your appreciation and ensure that no question goes unanswered, your clients and followers will take notice. Make social media engagement a focus of your social media strategy, and you'll see how it can impact your business goals.
Social media engagement is made easy with Hootsuite Pro!