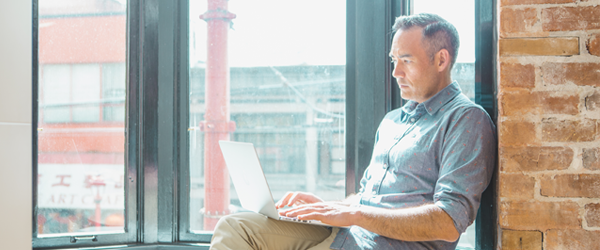 Social Media for Busy People: 5 Tips to Speed Things Up
Let's face it, not everyone can spend hours every day in front of a social media dashboard sharing content and engaging with followers. You're often too busy to spend the time you'd like staying connected with your online community. But you know it's an important part of your marketing, sales, HR, support, or other crucial business efforts. So how do you save time on social? Here's how some of the busiest people we know tackle the challenge:
1. Make a VIP list
We all have certain people that we can trust for great content and insight. There are other people we can turn to for productive conversations and engagement. For businesses, there are clients and there are prospects, investors and competitors.
To be successful on social media with limited time, filter out these important groups from the rest of the noise. Making a VIP list allows you to see what your most important contacts are doing at a glance, so you can react quickly and move on. No more scrolling through hundreds of messages looking for that one gem.
Learn how to create and use Twitter lists.
2. Filter by Klout
If you're too busy to respond to every message or mention of your company during the day, filtering your streams by Klout score is a great way to filter out the most influential people talking about you. Responding to the most influential people on social media increases the likelihood that your message will still connect with a larger audience. Then when you have more time you can go back and respond to other mentions as necessary.
3. Curate and Auto-Schedule with Hootlet
You're busy during the day, but the majority of your social media messages can be scheduled in advance. The Hootlet extension for Chrome makes this process extremely quick and easy, by allowing you to schedule social messages from wherever you are online.
If you're scanning a website and come across an article that would be valuable to your followers, you don't need to copy the url and open up your social media accounts. Instead, click the Hootlet icon and it pulls the URL for you. Refine your Tweet or Facebook post and schedule it for the best time, without ever leaving the page.
The Hootlet also makes it simple to share media from popular sites like YouTube, Flickr and Instagram. Once installed, you will see a "Share With Hootlet" button on all of these sites, meaning you can share an image or video in just a few clicks, right from the page.
Learn more about using the Hootlet.
4. The Right Time for the Right Network
When you're busy, you want to ensure that the messages you're scheduling are making a big impact, since you don't have the time to post constantly throughout the day.
Research has found that each social network has times where the engagement is highest. Consider planning your posting to meet these times. For Google+ the highest engagement comes from 9-11 a.m., so maybe you can connect with a follower during breakfast. For Twitter it's 1-3 p.m. and for Facebook it's 1-4 p.m., perfect times to engage one or two users during your lunch break. For Pinterest it's 8-11 p.m., and Instagram 5-6 p.m. —after work hours when you can likely spare a few minutes to interact with your following. When you don't have time to use social media while you work, it helps to fit it in during quick breaks.
5. Share and Repurpose Great Content
Finding new content to share across social networks can be a major time suck. The thing is, your content doesn't always have to be new. Great content can be shared multiple times, and across every social network. If you have a large Twitter following, the chances of the same people seeing the Tweet you send at noon and at midnight are very small. Plus, content can be repurposed, turning a blog post into a white paper into a webinar into a video. Great content can have a long lifespan if you use it correctly.
Plus, not all of your content has to be original. Even if you're sharing on behalf of a business, finding great, relevant content from external sources isn't just fine, it's expected. Don't feel pressure to do everything yourself. Share the smart content that's already succeeding and save yourself tons of time in the process.
Learn more about repurposing content. For more tips on how to quickly excel on social media, check out our 5 Time-Saving Tips For Hootsuite Power Users.
Too busy to find high-quality social media content?
Save time using UpContent to find great content to share.