The Social Media Skills You Need to Excel Within Your Organization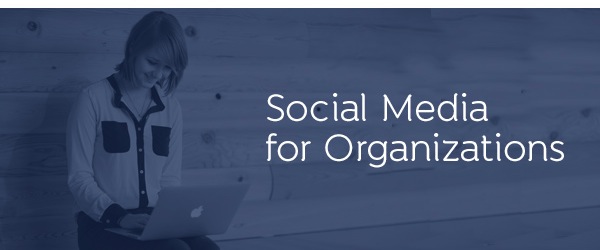 To keep up with competitors and clients, organizations need to be making use of social media company-wide. Do you know where you fit into the social business?
To help you understand how to build and maintain stronger business relationships through social media, HootSuite University has created a new 20-minute course: Social Media for Organizations.
More and more companies require employees to understand how social media is used by businesses and professionals so they can determine the best ways in which to engage on different social networks. Whether it's for sales, hiring, relationship management or a variety of other tasks, social presents employees with incredible opportunities to succeed while contributing to company-wide goals.
Take a sneak peek at a lesson excerpt from the course on how today's customers are using social media:
This fundamental video course covers:
How are Customers Using Social Media?
Marketing your business
Boost your Customer Service
Widen your Sales Funnel
Get Valuable Product Feedback
Support your HR Department
Optimize Your IT Department
Whether you're a business professional in the workforce or a student looking to enter the job market, learning how social media impacts business will help you excel in your role and drive your company's business objectives. Enroll in HootSuite University to access this 20-minute video course.