Social Media For Travel, Part III: Managing Your Presence While Away
60 Minutes of Wifi
Managing your online presence while travelling is hard, especially with limited internet access. Whether you're on vacation, at a conference or event, or anything else that might take you on the road, sharing updates as you go is a great way to keep followers and fans engaged.
We're sharing four of our favourite travel hacks that will allow you to upload your photos, email your followers, update your social networks and plan for your next day of travel — all in 60 minutes or less of wifi time.
Still planning your trip? Read Part One: Visualize Your Destination and Part Two: Customize Your Experience.
20min: Share Your Photos
Google+ Pages
Creating a G+ page for your trip, instead of using your G+ profile page, gives you the freedom to update your friends and followers without spamming your professional networks.
If you're posting an update with just one photo, save time by using your HootSuite dashboard:
Go to the Composer and select your G+ page
Write a small description for the day and add your photo/ video
Post immediately or schedule for later on
If you wish to post multiple photos, it's best to use the G+ app on your mobile device. This way, you can customize the album layout — as seen below.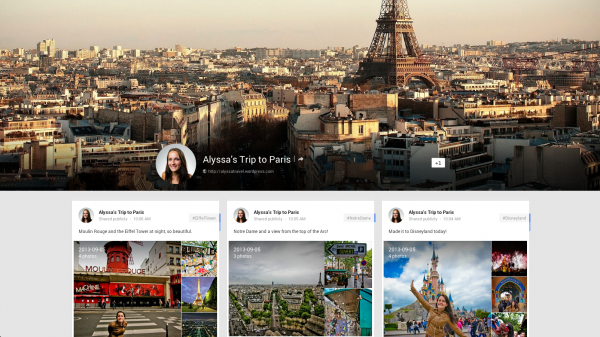 #Tip: Protect your media by enabling the Google+ Auto Backup, this will allow G+ to automatically backup your new media as soon as you open the app. Don't risk losing memories.
10min: Update The Team
Taking the time to compose emails is time consuming and a waste of wifi. Not to mention, the effort it takes to try and remember all you did in the day is exhausting.
Next time you travel, try keeping an Evernote notebook.
Evernote
Take the time to get comfortable with both the native Evernote app and HootSuite integration before you leave — it's one of the best ways to organize and archive your thoughts and experiences while travelling.
Before you leave:
When Offline:
Access your offline notes through the native Evernote app
Add, edit and document throughout the day
Format your text and add photos/videos

#Tip: You can choose to share your notes publicly or privately. To publish publicly, access your offline notes through your dashboard to share on multiple networks. To publish privately, Use Evernote's Gmail integration — easily accessed through the native Evernote app.
20min: Prepare Your Itinerary
Although wandering aimlessly through a beautiful city isn't all that bad, it's nice to have some organization to make sure you get to do everything you wanted.
Google Maps Offline
Since you've already narrowed down a list of your 'must sees', take the time to save the airport, hotel, restaurants and activities into Google Maps. You should do this before you leave on your trip.
That way, when you're on limited wifi access you'll only need to spend 15-20 minutes quickly updating your map with any new insights you may have gained while travelling.
When you're done updating, simply make your map available offline and use it on your mobile device throughout the day.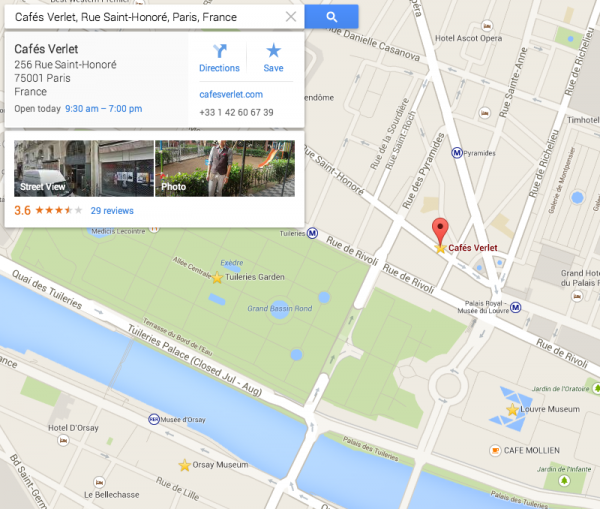 10min: Update Your Social Networks
If you have access to internet and are posting regularly, your networks will be responding. The best way to manage your networks with limited time is through your HootSuite dashboard.
Take 10 minutes a day to catch up, reply, retweet and share on your social channels. Use the scheduler for professional updates so that you are targeting the right time zone. You should create a couple Twitter lists within your dashboard as well to save from falling behind on industry news.
Social Media For Travel, Part I: Visualize Your Destination
Social Media For Travel Part II: Customize Your Experience
What are your social media travel hacks? Comment below.