Does Social Media Make Us Less Free?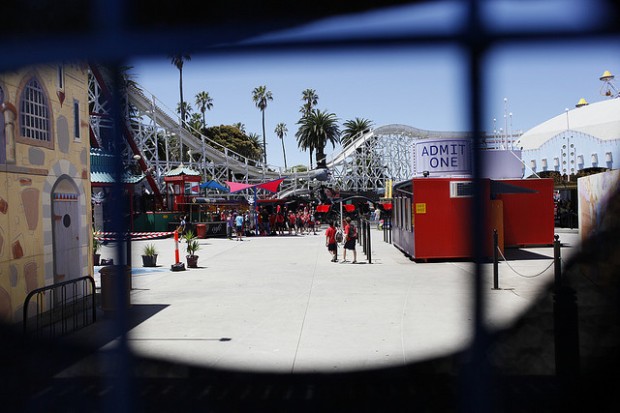 Ashley is presenting To Tweet & Protect: Humanizing Authority with Social on behalf of HootSuite at SXSW on March 10th. To learn more about HootSuite's activities in Austin this week, read our official SXSW post.
You're being watched.
The information you voluntarily submit online now belongs to those whom you submit it to. But, before the fears of NSA prowling send you racing to the privacy controls everywhere your online identity resides, consider this: you're also watching.
We all watch. The same technology that we fear in the hands of the authorities also belongs to us. Which means, George Orwell's prediction of a Big Brother-like digital dictatorship is actually an upside-down notion. Through our social and sharing culture, we are actually empowered to change the relationship we have with those in power.
Here's how:
1. We watch. Well, more than that, we share. We do it so much the term overshare is common in our vocabulary. Sharing is so accessible, and we're so motivated to do it, that most news now breaks on Twitter first.  This sharing empowers us to keep each other accountable, but also those who are charged with upholding the law.
2. We engage: Those in positions of authority – government and police – increasingly use social media not to strengthen their hold on us, but to form bonds and create better, more open relationships.
3. And, we overcome: When the people in charge don't form bonds but bondage, we use social to break free. Whether through passive resistance or revolution, social technologies are a unifying principle behind today's major political movements.
From over-sharing tweeters and crowd sourcing social evidence to collecting meta-data and ousting dictators, I'll examine the question: Does social media help or hinder our freedoms?
Join me at SXSWi on Monday, March 10th at 3:45 when I share more on this topic in my talk To Tweet & Protect: Humanizing Authority with Social.
Can't make it? Follow along at #TweetWatch to join the conversation. See you there!