Social Media in Technology: A Unified Strategy for Success ~ White Paper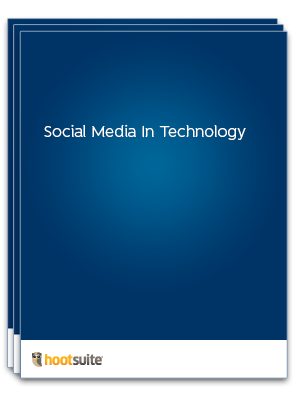 Technology companies are always some of the earliest adopters of new digital tools, and social media is no exception. That said, technology businesses are not ahead of the game when it comes to company-wide sharing of social media strategies, often keeping them secluded within departments or teams.
In doing so, technology companies are often impeding communication betweens the various players in their organizations and in turn losing out on many of the potential business benefits offered by social media. From generating leads to hiring employees and securing funding, the opportunities are there if they approach social media as a unified front. To help them do just that, we've created a brand new white paper called "Social Media in Technology: A Unified Strategy for Success."
The white paper looks at both the most common challenges and the top opportunities for each department in a tech company as it works to create a unified social media strategy. These include detailed breakdowns for marketing, customer services, sales, human resources and IT.
With social-savvy employees and customers, tech companies are in the best position to capitalize from social media. Make social media the backbone of your technology business. Download the white paper today.