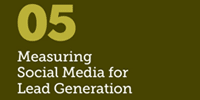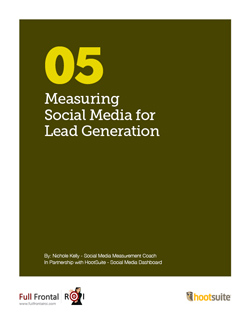 For all the social media measurement enthusiasts following our White Paper series, it's time to learn how your efforts generate new leads for your business. Complete with helpful HootSuite how-to's, Measuring Social Media for Lead Generation tackles this challenge to show you the return on your social media investment.
Measuring Social Media for Lead Generation is the fifth White Paper in the 5-part series by HootSuite and Nichole Kelly which demonstrate how to successfully measure social media to determine the return on your investment.
Building on the social media measurement practices discussed in the previous 4 White Papers, this next instalment closes the loop by showing you how to measure Lead Generation and packs an extra punch with a case study from RS Components, so you can truly see how to demonstrate the value of your social media leads.
Get yours today. And be sure to download all of the White Papers in this series. You can find them here.