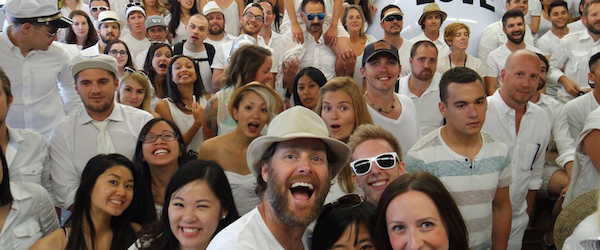 Social Media Management is a Team Effort
With social media increasingly becoming a core part of every department, it is now necessary for these teams to collaborate on social media management. Not only is this collaboration necessary for security purposes, but it benefits the entire organization when teams work together to quickly and effectively handle social media issues and opportunities.
Here are 3 benefits of managing your social media as a team:
Benefit #1: It Improves Productivity
Social media made it's business debut, so to speak, in marketing. It also usually made its debut under the management of a single person. Neither of those things hold true today.
Social media data now provides sales teams with new leads and insight into prospective clients and competitors. It provides your customer service teams with the ability to deal with over half of consumers who use social channels for product inquiries. It provides your human resources access to information about potential hires, and the means to reach out to them. The potential benefits of social media are clearly extensive. To expect all of this to fall under the responsibility of one person, or even one department, is simply unrealistic.
Collaborative social media management improves productivity by pushing social opportunities to the people most adept at handling them. To use the example of a potential sales lead, a member of your marketing team can identify a Tweet from someone interested in your product and then assign that message to the sales team using a social media management tool. A sales associate will see the message assigned to them and can quickly reach out with an appropriate response. All of this can be done from the same corporate accounts, so you don't have to risk confusing the user by reaching out from a personal account.
This scenario applies to any person in your organization, who can assign and share important messaging with the right department and move on to their own responsibilities. If only one person is in charge of social media in your enterprise, they would have to reach out to another department for information before responding, creating inevitable delays— especially if the conversation is an extended one.
Benefit #2: It Improves Security
Despite what you might have heard, social media management can be made more secure by collaboration between departments. A social media management tool like Hootsuite allows you to share access to accounts without actually sharing the passwords. A single social media manager would hold access to all corporate accounts, a situation which could prove problematic when the person leaves the company or those responsibilities are passed off.
Social collaboration also provides managers with the opportunity to approve all social messaging before it is sent, to ensure the Tweets or posts are on brand and that no rogue messages get through. And it reduces the risks associated with employees representing your organization from personal accounts, the same accounts they might use to talk sports or joke with friends . When a potential lead is identified, responding from a corporate account both adds weight to your first contact and allows you to control the entire interaction— from the tone to the content. A social media management tool then provides you with the ability to see who is responsible for a specific message should the need present itself.
Benefit #3: It Fosters Creativity
Collaborative social media management encourages creativity by presenting organizations with a new way to approach traditional tasks, and by opening up these tasks to a wider net of employees.
The ways in which brands get creative with social media marketing are well documented, but there is so much more being done. Human resources teams attract international employees by showcasing their workplace environment on Instagram, Facebook and Youtube. Developers join in social media conversations to learn new approaches to their work and stay on top of the latest industry news. But these are opportunities that really require the members of these departments to get involved and lead on social media. A social media manager in marketing is not going to engage in a developer chat, or know the right language to appeal to potential hires. Real creativity comes from encouraging the people within these departments to approach their tasks with a social media component in mind.
But, they shouldn't be alone in their efforts. Collaborative social media management is about opening up these tasks to the entire company. Customer service teams can assign a positive social interaction with a client to marketing, who might be able to use it in a promotional campaign. An account manager might assign a client request to the development team in the hopes of finding a creative way to address their need. This collaboration becomes invaluable in campaigns involving several departments. Plus, internal social networks like Yammer are a great forum to discuss all aspects of business with your colleagues.
Use a social media management tool to start collaborating with your social media team
Team collaboration in social media management really depends on the right tool. You need the security features, the assignment functionality and the overall productivity provided by a dashboard like Hootsuite to truly take advantage. Learn more about Hootsuite teams in our Social Media Coach Teams Guide below.

View this presentation on SlideShare
Social collaboration starts with your team today. Sign up for a 30-day trial of Hootsuite Pro!