Even with the sun out and the beach calling, there was still plenty going down in the world of social in July.
Snapchat was on a roll. The app launched Memories (a real game-changer), Bitmoji, and Suggest. Meanwhile, Twitter rolled out an online application process for verified accounts and Facebook hit 1 billion monthly Messenger users.
We've pulled together all the social media news you need to know—big and small—from all the major platforms.
Twitter
Application process for verified accounts
On July 19, Twitter announced that they've created an online application process for accounts seeking verified status. Verified accounts on Twitter are designated by a blue icon featuring a white checkmark, which appears next to the account's handle. It's Twitter's way of letting users know that an account belonging to an important individual or organization is authentic. Tina Bhatnagar explained in the announcement blog post: "Our goal with this update is to help more people find great, high-quality accounts to follow, and for creators and influencers—no matter where they are in the world—to easily connect with a broader audience."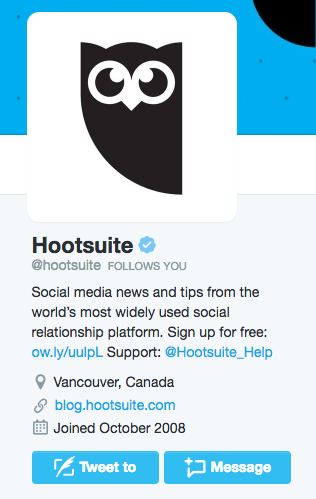 Redesign of Tweet compose
On July 20, Mashable reported that Twitter is testing a redesign for the Tweet composer in its iOS app. The test sees the app's Tweet composer—which previously occupied its own tab—move to the top of users' timelines. According to Mashable, a Twitter spokesperson has confirmed the experiment: "We want to make it easy for anyone to Tweet. To that end, we're experimenting with ways to make the Tweet compose bar easier to access on Twitter for iOS, similar to the experience on Twitter.com."
Twitter Stickers
First announced back in June, Twitter rolled out Stickers on July 28. Stickers are colorful, Snapchat-like illustrations that users can add to photos on Twitter. The rotating library features hundreds of accessories, emoji, and props which users can resize and rotate to fit their needs. Twitter images featuring stickers are searchable by the sticker in what Twitter calls "a new visual spin on the hashtag."
When you place a sticker on a photo, you #StickTogether with others around the world.https://t.co/sibEWqSM08

— Twitter (@Twitter) July 28, 2016
New features in Twitter Ads Manager
On July 29, Twitter announced new features for its Ads Manager. The new tools provide "a central workspace to plan, manage, and report on campaigns." One of the new features is custom filtering and custom metrics. Custom filters allow users to find campaigns, ad groups, or ads. Everyone who has access to an ad account can save filters for their own use. Custom metrics give users the option to create multiple presets to quickly review different reports in the dashboard. Twitter plans to roll out the features to advertisers globally in a public beta over the coming months.
Introducing custom filters, a better way to analyze campaign performance in Twitter Ads Manager ????????https://t.co/gMaP2I9pMt

— Twitter Marketing (@TwitterMktg) July 29, 2016
Facebook
New bots for Messenger features
On July 1, Facebook introduced new features for Messenger bots:
Quick replies, which offers "a more guided experience for people as they interact with your bot, which helps set expectation on what the bot can do." Quick replies can include up to 10 dynamic buttons that directly align with the most recent message sent by the bot.
Persistent menus make each bot's "menu" or "settings" option more consistent.
Bots can now also send rich media such as GIFs, audio, video, and other files. Videos will play natively in Messenger.
Account linking is a secure protocol for businesses to connect their customers' accounts with Messenger accounts.
Facebook has also introduced additional control for users, such as the ability to manage or mute bots and leave ratings.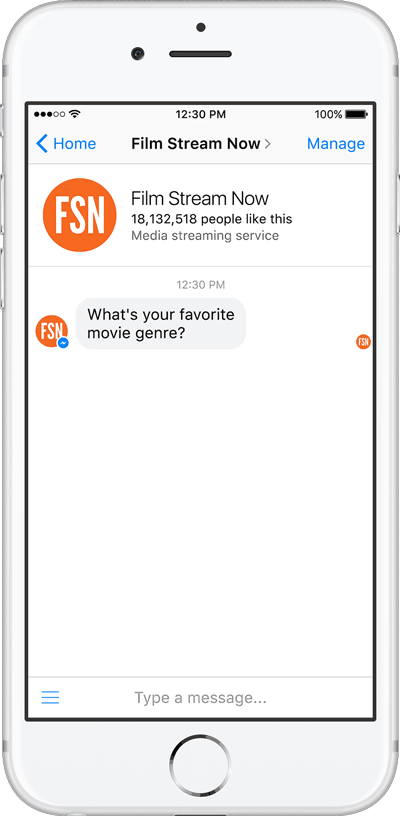 Secret conversations
On July 8, Facebook announced that it'd begun to test end-to-end encryption for secret conversations in Messenger. While Messenger already uses secure communications channels, secret conversations would take that a step further for messages about sensitive topics (such as health issues). Secret conversations are one-to-one and can only be viewed on one device by the person you're communicating with. Users can also choose to set a timer that controls the length of time each message sent remains visible. Starting secret conversations is optional. They do not support rich media such as GIFs and videos or features like making payments. Secret conversations are available on a limited beta test.
New graph API features
After announcing major upgrades to their Graph API at F8 earlier this year, Facebook for Developers rolled out new features in the Graph API v2.7 update on July 14. Facebook now supports audience restrictions for Facebook Live—the ability to target live videos to particular age groups, genders, languages, or locations.
They've also rolled out continuous Live video, which the blog explains would be useful for live feeds of things like aquariums, museums, and zoos. The update includes a new Page metric in Page Insights, allowing users to see daily follow and unfollow counts, broken down by organic and paid, source, time, and user demographics.
Additionally, Facebook has improved the design of ads placements, allowing advertisers to easily identify and select placement options. They have also changed the way daily ad budget limits are interpreted.
New app install-focused ad product
On July 19, Facebook announced a new ad product called App Event Optimization. This new ad type lets advertisers deliver ads to people who are likely to download their app and take particular actions within it, such as adding an item to their cart or achieving a certain level in a game.
Additionally, dynamic adverts and Canvas ads will be available to businesses aiming to drive app installs and engagement. App Event Optimization is available worldwide. Dynamic adverts for app installs and Canvas for mobile app install adverts will roll out worldwide in the coming weeks.
1 billion people use Messenger
On July 20, Facebook announced that 1 billion people use Messenger every month. Facebook celebrated the milestone by adding an animation to Messenger. Now when users send the balloon emoji, their conversation screen will be filled with floating balloons.
One billion people now use Messenger every month. Celebrate with us by sending a balloon emoji in any conversation! pic.twitter.com/aD8jDqyIpW

— Facebook (@facebook) July 21, 2016
Instant Articles available in Messenger for Android
On July 14, David Marcus, Facebook's VP of messaging products, announced that Instant Articles are available in Messenger for Android and will be coming to iOS in the coming weeks.

3D Touch for Messenger
Mid-July, Facebook Messenger rolled out 3D Touch for Messenger. Now users can press and hold to preview contacts, conversations, photos, and more. This feature is available on specific iOS devices: iPhone 6S and 6S Plus.
Save videos to watch offline on Android
On July 19, The Next Web reported that Facebook for Android users can now save videos to watch offline. The feature does not allow users to download videos, but rather save the file within the Facebook app to watch offline at a later time. Users can only access offline videos from within the Facebook app.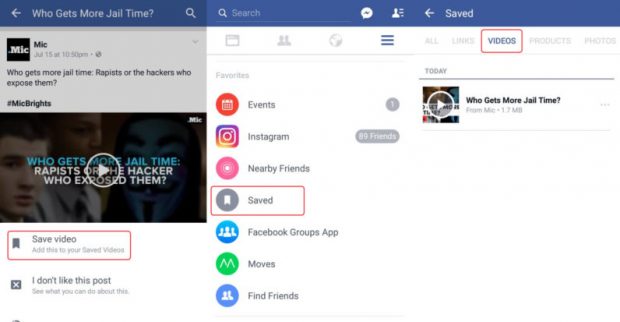 Longer Facebook Live broadcasts
On July 20, Venture Beat reported that the time limit for Facebook Live video increased from two hours to four. Users can also now go live in fullscreen in portrait or landscape mode on iOS. Fullscreen mode for Android is portrait only with landscape coming "later this summer." Viewers can also choose to hide reactions and comments during live broadcasts by swiping right.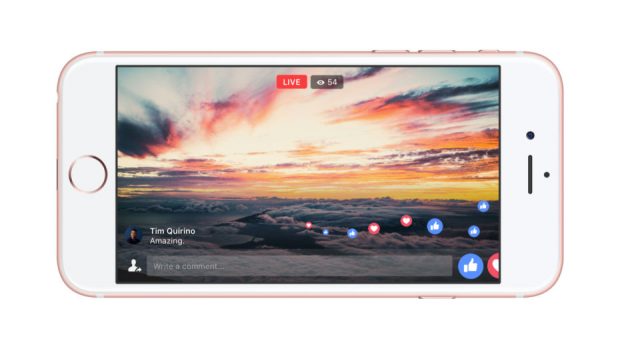 Hootsuite
Content sources
On July 19, we rolled out our new content sources integration. Now, Hootsuite users can add the content storage solutions they're already using to their dashboard and access them directly from the "Compose" box. Content sources makes it easy for Hootsuite users to attach media to posts and share content with a team. The integration includes: Microsoft OneDrive, Dropbox, Google Drive, Box, UpContent, Flashstock, MediaValet, and WebDAM.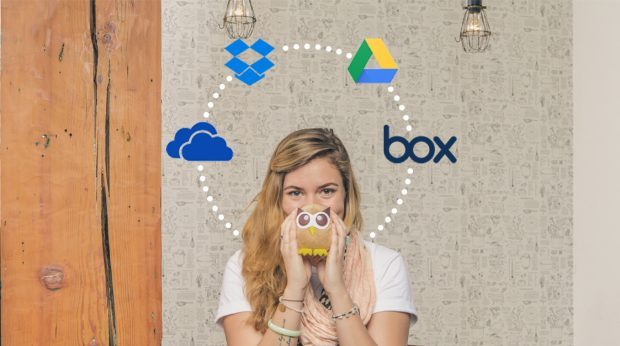 Snapchat
Memories
On July 6, Snapchat introduced Memories, an in-app collection of saved Snaps and Stories that's been dubbed a camera roll alternative. With Memories, Snapchat users can now create new Stories from existing Snaps or combine Stories. When users share a Snap that was taken more than a day ago to their Story, a frame will appear around the content letting other users know it isn't brand new. Users can choose to save Snaps or Stories to their Memories or set automatic save options. Memories is searchable by keywords.
Snapchat Suggest
On July 18, TechCrunch reported that Snapchat had quietly rolled out a new Suggest feature. Snapchat Suggest, which launched with Memories, allows users to recommend that their friends follow another user within the app. As we explained in our blog post about the change, Suggest gives brands a new way to promote their accounts and be discovered within the app.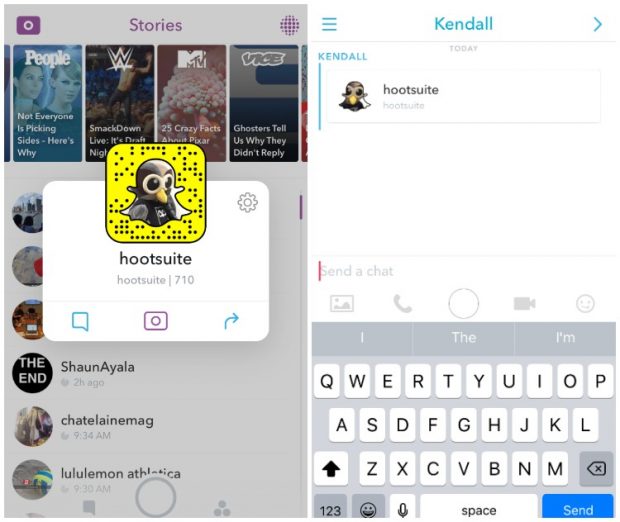 Bitmoji
On July 19, Snapchat announced a new Bitmoji integration. Now Snapchat users can link their Snapchat and Bitmoji accounts in order to send Bitmoji in Chat or add them to Snaps as stickers. Users can also send "friendmojis" that feature their friends' Bitmoji characters as well.
Object recognition-based filter could be in the works
Business Insider reported that Snapchat appears to be working on a new ad product that would use image-recognition to identify objects in users' Snaps in order to serve them related filters, ads, and coupons. Snapchat first filed a patent with the United States Patent and Trademark office in January 2015. The office published that patent in July 2016. Business Insider explained: "As this diagram shows, a person who has just taken a Snap of a cup of coffee could be served a coupon to redeem in-store." Additionally: "The patent shows how companies could bid against different types of objects, much as they bid against keywords in search advertising." It's unclear when, if at all, Snapchat may roll out this technology.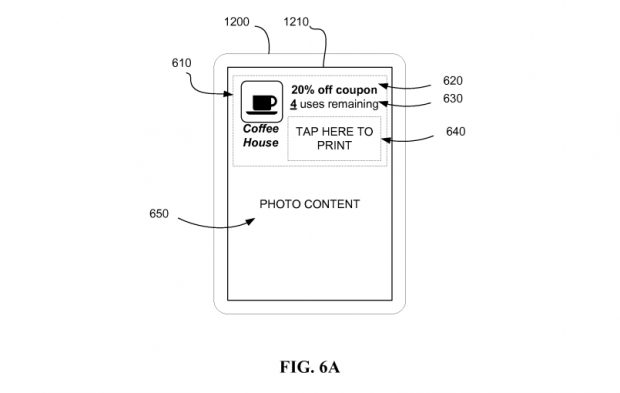 Tumblr
Send pictures in messages
On July 14, Tumblr rolled out the ability to send pictures in messaging. Users simply need to open a conversation, select the camera button (next to GIF search), choose an image, and send. Web users also have the option to drag the image directly into the conversation.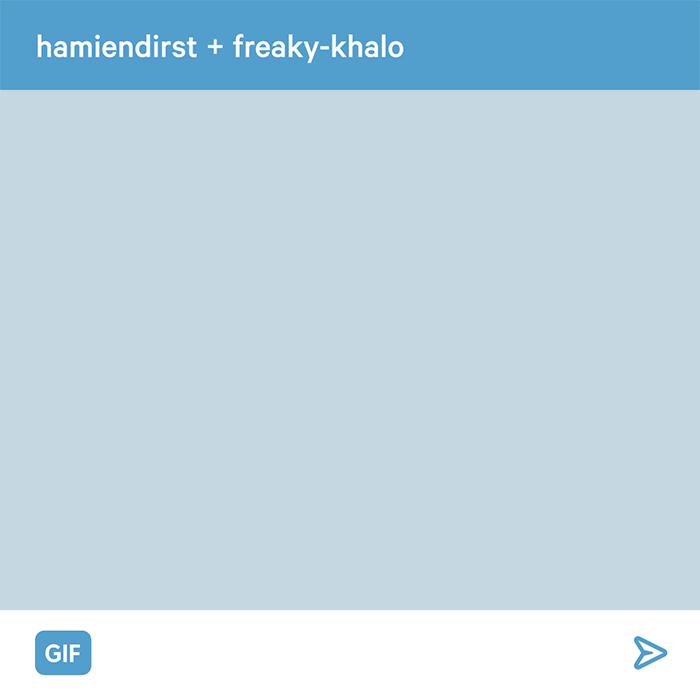 Introducing ads
On July 26, Tumblr announced plans to launch ads. In their post, Tumblr explained that some of its users have turned their passions into paychecks in the form of book deals, music careers, and more through their Creatrs program. The post explained: "Now, (soon!) that opportunity will be available to any eligible Tumblr—poet, musician, fan artist, and misfit weirdo memelord alike." TechCrunch reported that the program would connect brands with Tumblr users directly, rather than via third-party influencer networks. Users will have the option to turn off on-blog advertising in settings.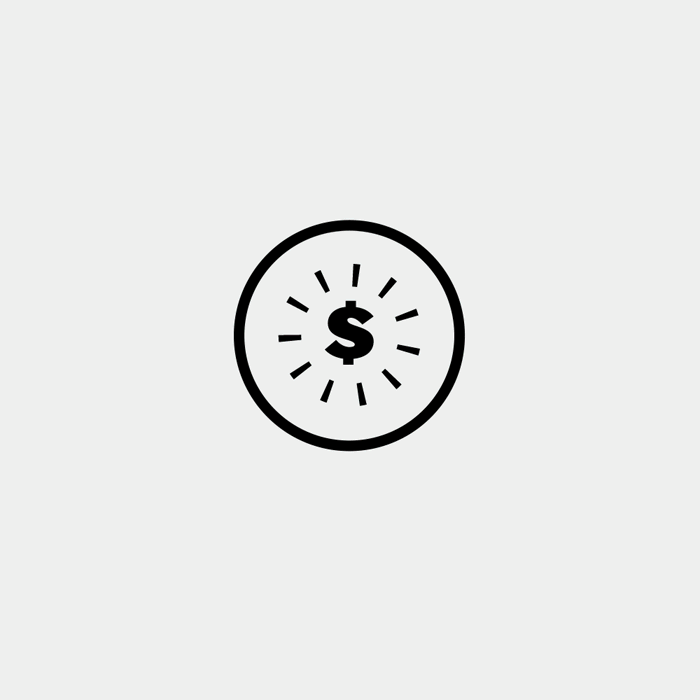 Periscope
Play Periscope broadcasts in embedded Tweets
On July 21, Periscope announced that people will be able to view Periscope broadcasts in embedded Tweets. Twitter for Developers explained that embedded Tweets with a Periscope broadcast will include the full broadcast. Broadcasts will update in real-time while they're live to include information like number of live viewers. Once a broadcast has ended, visitors will be able to replay it, see the total number of viewers, and visit periscope.tv for the "full experience," complete with hearts, comments, and more from the broadcaster.
LIVE on #Periscope: New Periscope Features – Highlights, Web Embeds, Autoplay! https://t.co/S2xp9h6agX

— Periscope (@PeriscopeCo) July 21, 2016
Watch replay highlights
In that same announcement on July 21, Periscope introduced a new feature called Highlights, which will automatically generate a short trailer for every Periscope broadcast. This will give users the chance to catch up with broadcasts they missed by watching highlight in their home feed. Periscope explained: "We look at a variety of signals to determine what parts of a replay should be included in a highlight and will continue to improve these signals over time." Replay highlights are available for iOS and Android.
Watch key broadcast moments you've missed with Replay Highlights – now available on iOS and Android! ???????? pic.twitter.com/GMKUbU1aw2

— Periscope (@PeriscopeCo) July 21, 2016
Autoplay live broadcasts on Android
Also on July 21, Periscope announced that on Android live broadcasts will autoplay without sound in the Watch Tab and Global Feed. Periscope explained that the update is to ensure users "can see what's happening around the world immediately when [they] open Periscope." If a user is interested in watching a broadcast, they can tap to get the full live experience. Autoplay is available on Android and will come to iOS soon.
See more of what's happening in the world simply by scrolling through your feed with Android Live Auto-Play! ???? pic.twitter.com/ih6zb3LJQv

— Periscope (@PeriscopeCo) July 21, 2016
Keep up with all the latest social news by using Hootsuite to keep track of all the accounts you follow. Sign up for free today!