June was yet another busy month on social.
Twitter released a lot of new changes—a lot a lot—longer video, Promoted Tweet Carousels, and two new companion apps.
Meanwhile, Facebook released its own set of emoji and Instagram hit 500 million users.
Find out all the social media news worth knowing from all the major platforms in our June 2016 roundup.
Twitter
Pre-roll automation tools
On June 2, Twitter announced that they're rolling out an easier way for advertisers to "serve pre-roll ads of any length in front of the most premium mobile videos." Twitter pre-roll now supports Video Ad Serving Templates (VAST) through select Ads API partners. David Regan, Twitter's group product manager of video, explained in the announcement blog post: "Today's launch makes Twitter the only social platform that allows advertisers to systematically deliver pre-roll ads against video content from top sports, TV, and digital publishers."
Promoted Tweet Carousel
On June 3, Twitter announced they've begun testing the Promoted Tweet Carousel. In the announcement blog post, Andrew Bragdon, revenue product manager, explained that it's "a new ad unit that gives marketers a rich canvas for brand storytelling using their own Tweets or Tweets about their brand by users who have given permission to the brand." The new feature will allow advertisers to curate multiple Tweets into a single swipeable ad unit. Promoted Tweet Carousel is currently being tested as a limited alpha (an early version of the product that may not contain all the features planned for the final version) to accounts in select global markets.
Big news! Curate multiple Tweets in a single swipeable ad unithttps://t.co/l0WTGVtI4O

— Twitter Marketing (@TwitterMktg) June 3, 2016
Twitter Insiders program
On June 8, Twitter announced a new program for consumer and market research. Twitter Insiders is a network of more than 12,000 Twitter users, aged 16 and up, who participate in research studies, acting as an "anonymous virtual panel from across the U.S. and U.K." The program is intended to be "a one-stop solution for recruitment, design, and collection of live research." Agencies and their clients can work directly with Twitter Insiders or design studies in conjunction with CSpace, "a team of consultants who specialize in fostering collaboration between companies and their customers."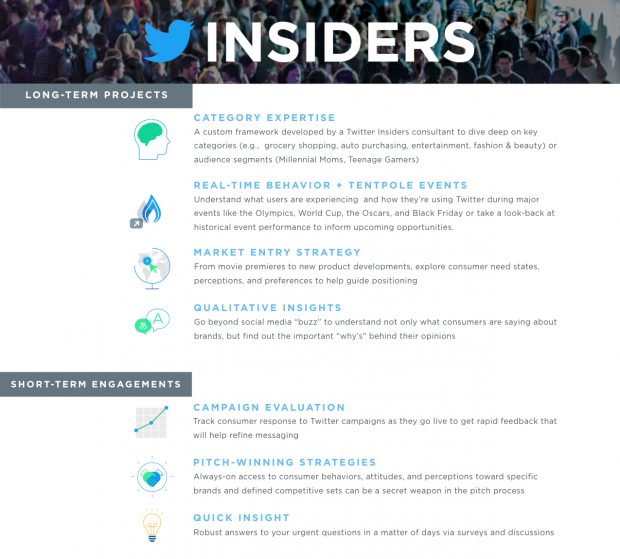 Android design refresh
On June 7, Twitter rolled out a redesigned version of the app for Android. Changes include:
A tab bar with swipe functionality at the top of the screen to allow for quick switching between timeline, notifications, direct messages, and other functions
A navigation menu (with access to your profile, highlights, lists, etc.) that slides out from the side
A new floating action button so that users can easily send a Tweet from any part of the app.
The redesigned Android Twitter app rolled out globally on June 7.
A revamped look and feel for our @Android app, now rolling out globally! See what's new: https://t.co/MOaWKJgjqc pic.twitter.com/snL8pBLnDL

— Twitter (@Twitter) June 7, 2016
Easier to embed timelines
On June 7, Twitter announced that they've made it easier to embed timelines to websites and other content management systems (CMS). New functionality includes:
Factory functions so users can easily generate timelines for any web app
oEmbed API which will allow seamless integration of profiles, lists, likes, or collection timelines directly into a CMS.
The change also eliminates the need to create and save widgets.
Emoji targeting
On June 15, Twitter announced the ability to target emoji keywords for Twitter Ads.
This feature will allow advertisers to target users who have recently tweeted or engaged with Tweets featuring emoji. Neil Shah, Twitter product manager of the ads API, explained in the announcement blog post: "This new feature uses emoji activity as a signal of a person's mood or mindset—unlocking unique opportunities for marketers." To access emoji targeting functionality, advertisers must reach out to one of Twitter's official partners.

Periscope Live button
On June 15, Twitter made its Live button for Periscope available to everyone using its Android and iOS apps, reported Engadget. Now users have the option to select Live when composing a Tweet to begin broadcasting video.
Ready to go live? Now everyone can tap a new button on iOS & Android to easily broadcast on #Periscope from Twitter! pic.twitter.com/tedpUN1QMA

— Twitter (@Twitter) June 15, 2016
Twitter Engage
On June 21, Twitter introduced Twitter Engage, a new companion app. Twitter Engage provides real-time data and insights to help users quickly understand, engage with, and grow their audience. The app:
Indicates a user's most important follows and @mentions, such as those from influencers or advocates
Outlines account performance and audience using key stats (like Retweets)
Track post-by-post performance
Twitter Engage is available for iOS users in the U.S.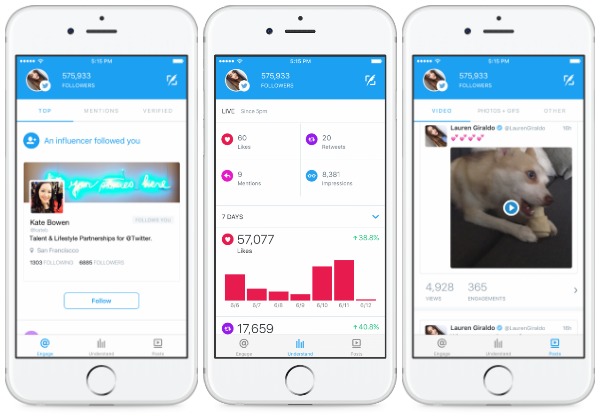 Longer video
On June 21, Twitter announced longer videos, alongside other video updates. Previously videos on Twitter were limited to 30 seconds. Now users can tweet videos up to 140 seconds long. Additionally, Twitter added a new full-screen viewing experience and the ability to see more videos via suggested video and Vine Tweets. The updates will roll out soon on Twitter for iOS and Android.
Now, everyone can post videos up to 140 seconds long! We can't wait to see the amazing videos you create and share.https://t.co/DFsuvnXkuL

— Twitter Video (@TwitterVideo) June 21, 2016
Stickers
On June 27, Twitter introduced #Stickers. Users can add the new, Snapchat-like stickers to photos on Twitter. The rotating library features hundreds of accessories, emoji, and props which users can resize and rotate. Once a photo Tweet featuring stickers has been sent, it becomes searchable in "a new visual spin on the hashtag." Stickers will roll out over the coming weeks for Twitter iOS and Android users. Users can also view and click stickers on Twitter.com.
Connect your photos to the world with a visual spin on hashtags: tap #Stickers to peel back a fun new way to search. pic.twitter.com/YVy7r53Nja

— Twitter (@Twitter) June 27, 2016
Twitter Dashboard
On June 28, Twitter introduced Twitter Dashboard, a new app to help businesses connect with customers. Twitter Dashboard is a free tool that gives businesses the ability to monitor what's being said about them, schedule Tweets, and glean performance insights. The app will also offer tips on what businesses should share. Twitter Dashboard is available to all U.S.-based businesses as an iOS app and a desktop web experience.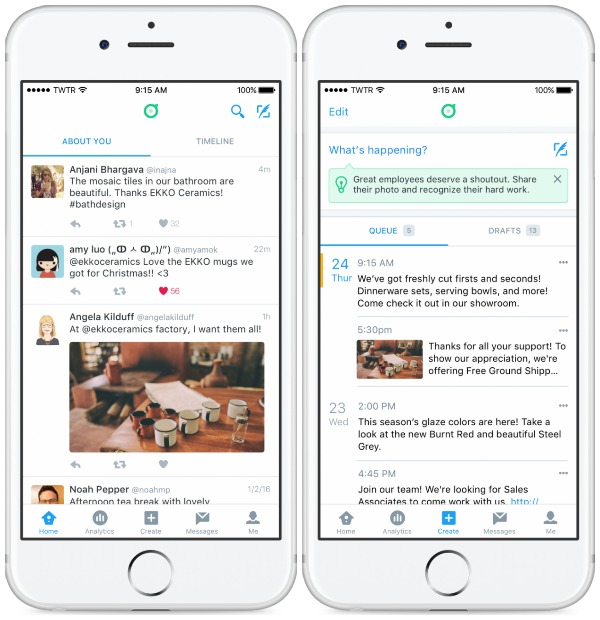 Facebook
Facebook emoji
On June 1, David Marcus, Facebook's VP of messaging products, announced a Messenger custom emoji set. In order to ensure consistency across platforms (iOS, Android, and the web)—and bridge the long-standing emoji divide—Facebook decided to create its own set of emoji. Emojipedia called the new designs "stunning." See the complete library of new Facebook Messenger emoji on Emojipedia.
360 degree photos
On June 9, Facebook introduced 360 photos. Now users can shoot a panoramic image on their phone (or capture a 360-degree photo using a 360 photo app or camera) and share it to Facebook. The image will be converted to a 360-degree photo that other users can explore, similar to 360 videos. The new images will be designated by a compass icon on the right-hand side.
On mobile, users can simply tap and drag or move their phone to see different parts of the image (web users can view them by clicking and dragging). In addition to News Feed, 360 photos can be viewed using Samsung Gear VR. They're available on Facebook via the web and the latest version of the Facebook app on iOS and Android.
Offline ad tracking
In June, Facebook announced that they'd be introducing ways for advertisers to measure the effectiveness of online ads, reported AdWeek. The new measurement tools will allow businesses to find out how many people visited a store location after viewing a Facebook campaign. The store visit metric will be based on information collected from users who have location services turned on. The feature is expected to roll out in the next few months.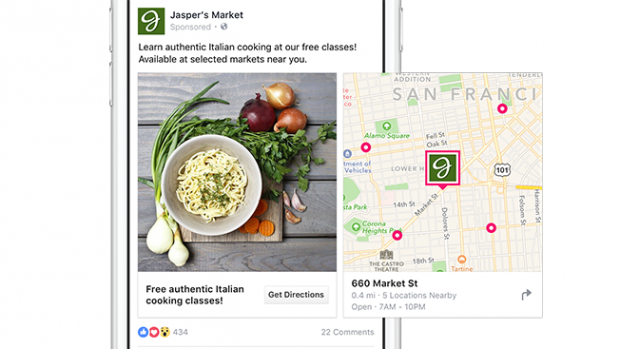 SMS in Messenger
On June 14, David Marcus, Facebook's VP of messaging products, announced the ability for users to send and receive SMS messages from Messenger. Marcus explained: "A lot of Android texting apps didn't keep up with the evolution of messaging, so we felt like we truly had to make Messenger the best SMS client for Android." In addition to standard texting features, the fully-integrated messaging app allows users to send voice clips and stickers, as well as share their location.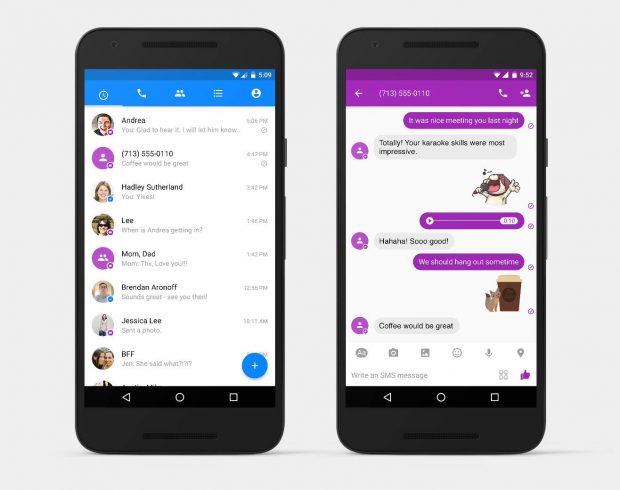 Messenger layout changes
On June 16, Facebook announced changes to Messenger's layout. Users will still see recent messages at the top of their screen, however those will now be followed by a new Favorites section which highlights people frequently messaged by the user. The new layout also includes a Birthdays section and an Active Now section.
Disappearing posts
In June, Facebook began allowing users to post to News Feed and not timeline. While Facebook have previously offered the option to hide posts from timeline, this new update means posts can be shared to News Feed and bypass timeline entirely. Initially reported by CNET, this feature is currently available on Facebook on the web only, not mobile.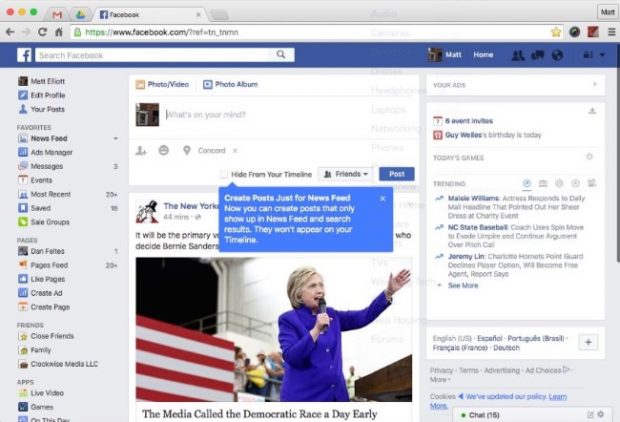 Updates to Live
At VidCon on June 23, Facebook announced plans to update Live. Fidji Simo, Facebook's director of product, confirmed that the company plans to integrate MSQRD masks (similar to Snapchat animated filters) into Live. The platform also plans to add the ability to "drop-in" to a live broadcast to ask questions, a feature that would enable live Q&A sessions and real-time interviews with participants in different locations. Facebook is also planning to add waiting rooms for live broadcasts, where attendees can assemble in advance of the broadcast so that broadcasters can start with an established audience.
Redesigned Social Plugins
On June 28, Facebook introduced new versions of Social Plugins. The platform's Like buttons have swapped out the Facebook logo for an easier-to-understand thumbs-up icon and the other plugin buttons have been updated. The new designs—which are backwards compatible with all previous iterations—features color consistency, flat design, and Like and Share counts. In the coming weeks, the new plugins will also be available to add to Instant Articles.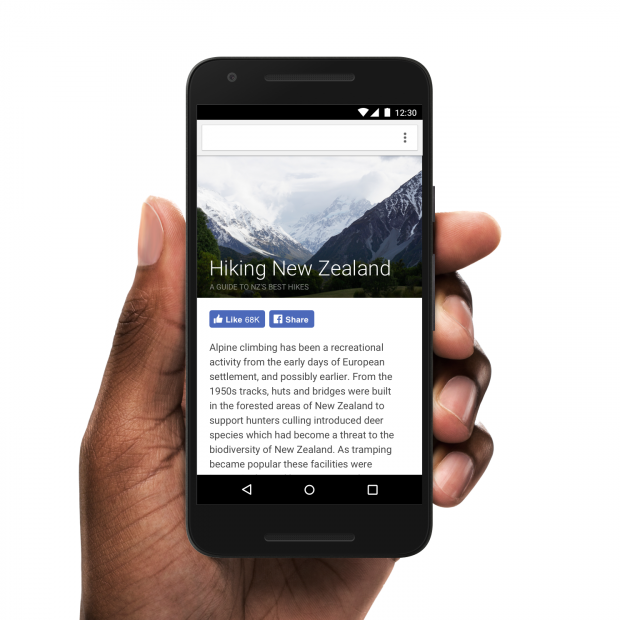 Chrome extensions
On June 28, Facebook introduced two new Chrome extensions: Share to Facebook and Save to Facebook. With the Save extension, users can easily save articles, videos, products, and other links while browsing the web. With the Share extension, users can share any link on the web to their timeline, a friend's timeline, Groups, Events, Messenger, and on Pages they manage. Yue Cai explained on Facebook's Developer News blog: "Sharing and saving great content are two things that people love to do when browsing the web. Improving this experience for people drives greater engagement and distribution of content for sites and keeps visitors coming back for more."
News Feed update
On June 29, Facebook announced changes to the News Feed to prioritize content posted by "the friends you care about." What effect will this have on content posted by Facebook Pages? Lars Backstrom, Facebook engineering director, explained in a blog post: "Overall, we anticipate that this update may cause reach and referral traffic to decline for some Pages. The specific impact on your Page's distribution and other metrics may vary depending on the composition of your audience." This change will be implemented over the coming weeks.
Instagram
Share extensions
At the beginning of June, Instagram enabled iOS share extensions, reported AdWeek. Share extensions allow users to share photos and video from other apps directly to Instagram without opening the flagship app. Users will be able to add captions via share extensions, but in order to use photo filters or other photo editing features, they'll need to open the flagship app.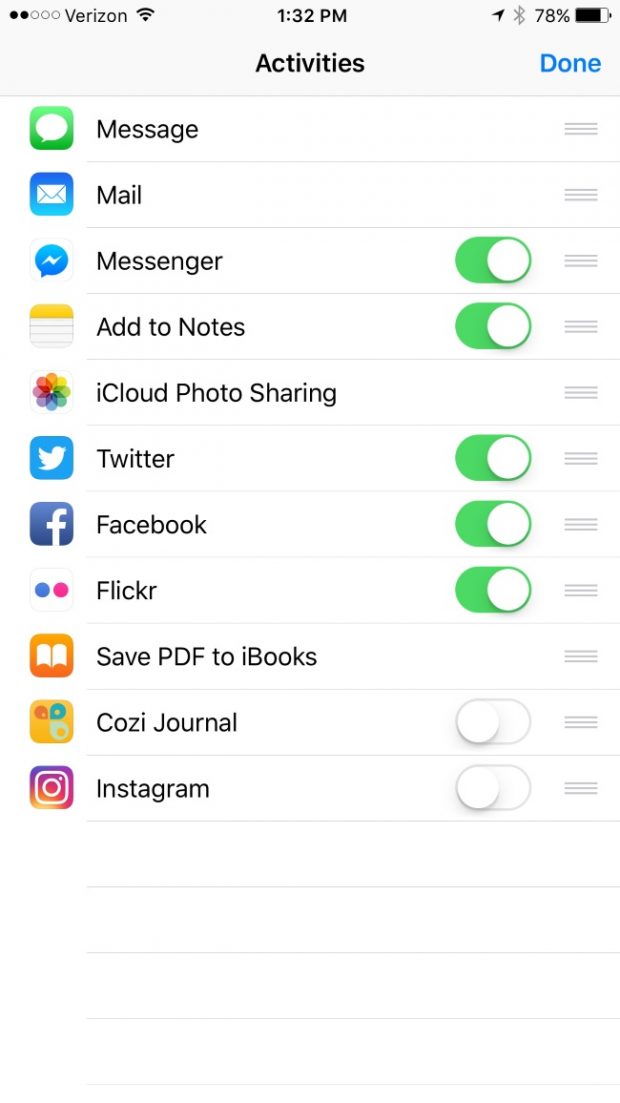 4 years of Instagram for Android
On June 20, Instagram celebrated four years of its Android app. In a retrospective post on Medium, Instagram Engineering shared that the original version of the app was built in just four months. Since then, they've added features such as video, direct messaging, photo maps, advertiser support, and more. Now nearly 30 engineers work on the Android app every day.
500 million users
On June 21, Instagram announced that their user base had hit 500 million. In their blog post, Instagram shared that more than 80 percent of those users live outside the U.S. The photo-sharing platform also shared that 300 million of their users use Instagram every day. The company wrote: "Thank you for your creativity, your openness, and your passion for sharing your worlds with one another. We can't wait to see what you create next."
Topic and Interest Channels
On June 23, Instagram introduced "Picked for You" channels in Explore. The new channels will feature videos grouped by a user's favorite topics and interests. The announcement blog post explained: "You'll see new channels filled with the best videos from around the world based on topics you find interesting." The updates are currently available in the U.S. Instagram says it's working to expand it globally soon.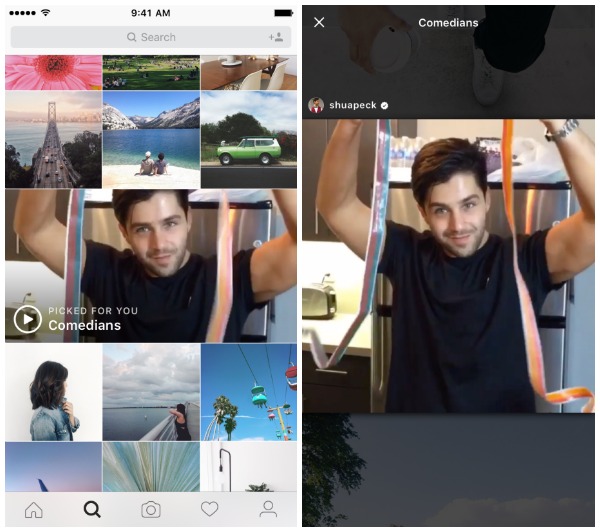 Pinterest
'Pin it' button becomes 'Save' button
On June 2, Pinterest officially changed the "Pin it" button to a "Save" button. The announcement blog post explained that the company decided to make the change because it made more sense to Pinners outside the U.S.—more than half their user base. Steve Walling, Pinterest product manager, wrote: "In spite of impressive numbers, we still really struggled with the decision to make the change. We have a lot of love for our Pin It button, which has served us well for so long. But the most important thing is for Pinterest to feel welcoming to everyone, and that's why ultimately we went with the more understandable Save."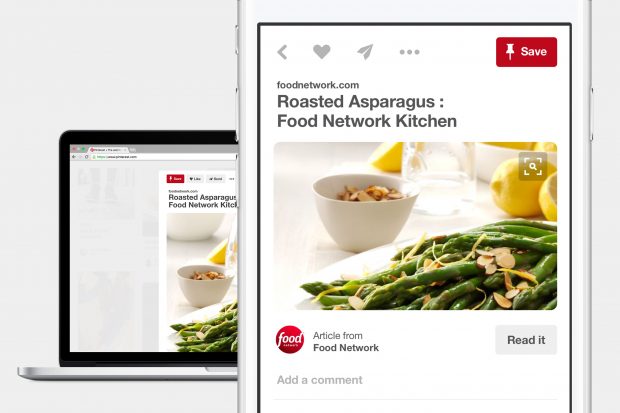 LinkedIn
Premium Insights
On June 3, LinkedIn introduced Premium Insights. The brand new feature, which has been added to the premium experience, gives users unique and timely data about the companies that interest them, such as:
Total employee count
Employee distribution by function
New hires
Notable alumni
Total job openings
Premium Insights is available with Business Plus, Sales Navigator, and select Talent Solutions subscriptions.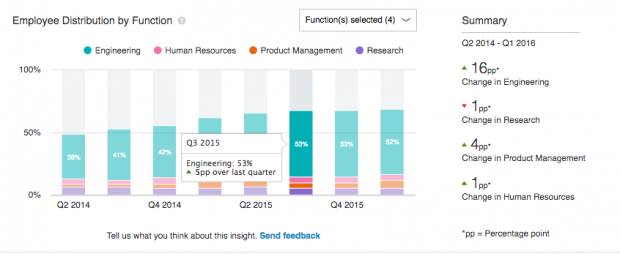 Personalized insights for job seekers
On June 7, LinkedIn added more personalized insights to LinkedIn Jobs. The new insights will highlight a job seeker's key connections at a company. When job seekers open their LinkedIn Jobs homepage, LinkedIn will recommend any jobs where the data signals the user would be in the top 50 percent of applicants, based on the role and the experience and skills the user lists on their profile. The new feature will also highlight companies that are growing quickly for professions similar to the user's, based on company hiring trends over the past 12 months.
[INSERT SLIDESHARE]
Snapchat
Discover redesign
On June 7, Snapchat rolled out a new design for Discover, reported Mashable. The new layout is more magazine-like with tiles that provide a preview of each media partner's content. The redesign brings with it a new subscribe feature, which allows users to subscribe to channels within Discover. Users can subscribe to a channel by pressing and holding on the publisher's tile. Once subscribed, that channel will appear on the user's Stories page as well as first on the Discover page.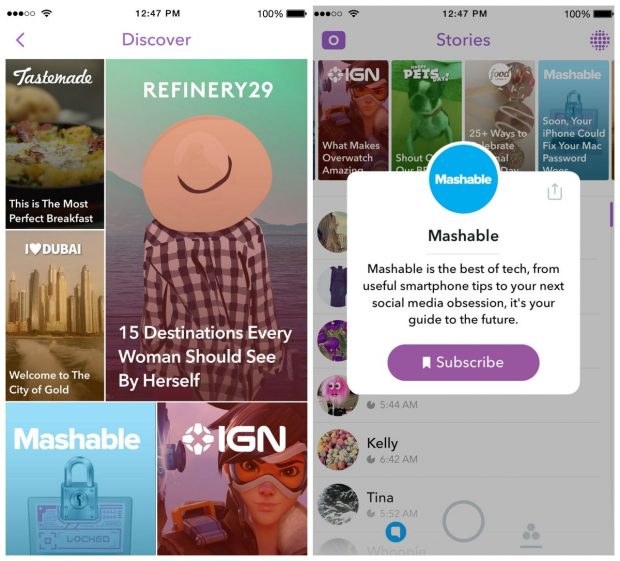 Ads API
On June 13, Snapchat launched an advertising API called Partners, reported AdWeek. The API means that Snapchat ads will be sold by third parties, a first for the platform. Partners is divided into different types of collaborators: Ads Partners, Creative Partners, and Measurement Partners. Ads Partners will develop software for Snapchat advertisers to enable them to buy, optimize, and analyze campaigns. Creative Partners includes organizations with expertise in social content in general and with Snapchat's vertical-video format in particular. API inventory will be sold through an automated, auction-based system.

New ads options and changes
On the same day that it revealed its ads API, Snapchat also announced changes to ads, reported TechCrunch. New ads options and changes to Snapchat ads include:
Snap Ads between Stories
Expandable Snap Ads
Ads API
All ads reviewed by Snapchat
Partners program for Ads, Creative, and Measurement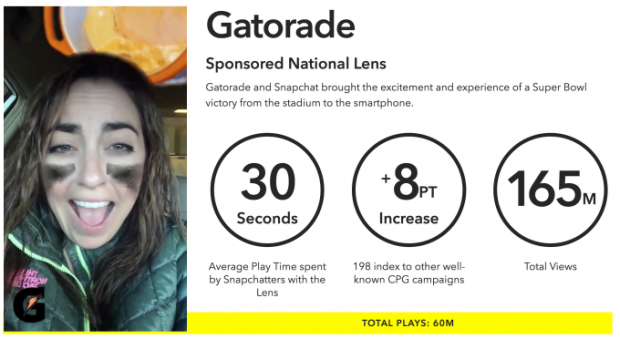 Starting tech magazine
On June 17, Snapchat announced plans to launch a tech magazine. Titled Real Life, the publication will be headed up by Nathan Jurgenson, a Snapchat employee and social media theorist. The magazine's home page explains: "Real Life is a magazine about living with technology. The emphasis is more on living. We publish one essay, advice column, reported feature, or uncategorizable piece of writing a day, four or five days a week." The magazine is funded by Snapchat, but the home page states that it operates with editorial independence and without ads.

Tumblr
GIF messages
On June 9, Tumblr rolled out the ability to send GIFs in messages. To add a GIF to a message, open a conversation, tap the GIF button, and type in the search box. Tumblr explains: "This three-step process is especially useful for starting conversations, ending conversations, and as word-alternatives in the middle of conversations."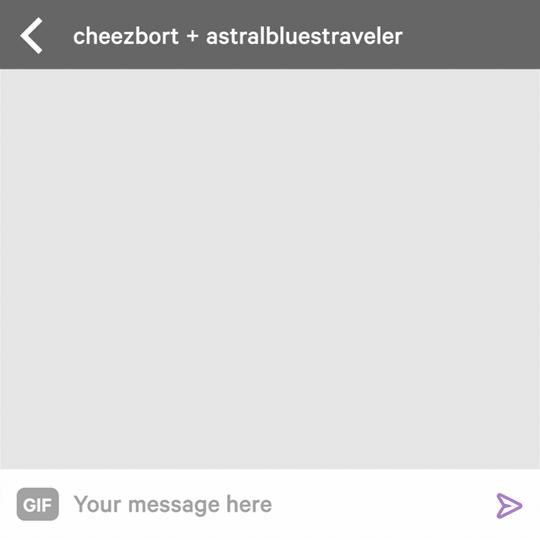 Live video
On June 21, Tumblr announced live video. Users can post live videos using third-party apps YouNow, Kanvas, Upclose, and YouTube. Live videos do not disappear once the broadcast is complete and they can be reblogged like any other post. Tumblr will notify users when someone they follow goes live and their video will be pinned to the top of the dashboard.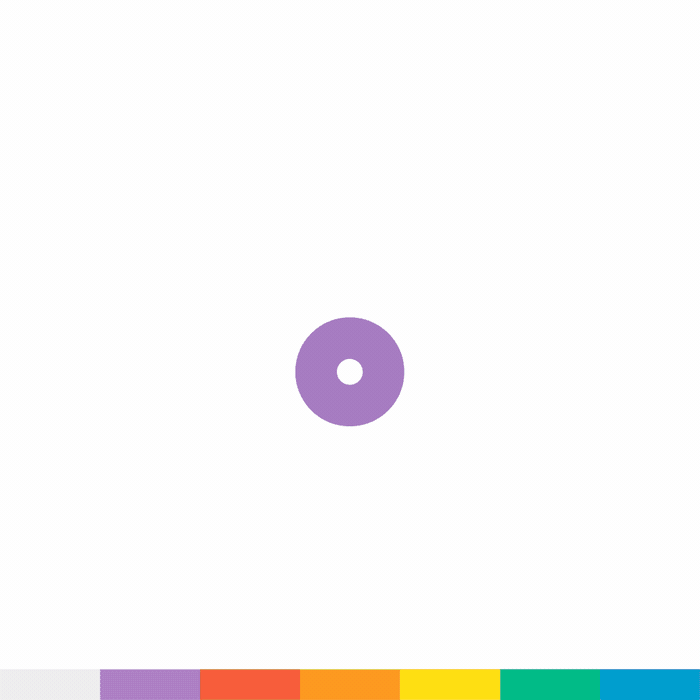 Vine
Longer video
On June 21, Vine announced that they're expanding the length of videos. In what they're calling #beyondtheVine, the platform's offering users the ability to share videos up to 140 seconds in length—quite a step up from six seconds. Now users can choose to have a six-second Vine serve as a trailer that points directly to a mini-movie, something Vine says users have been requested. This feature is in beta.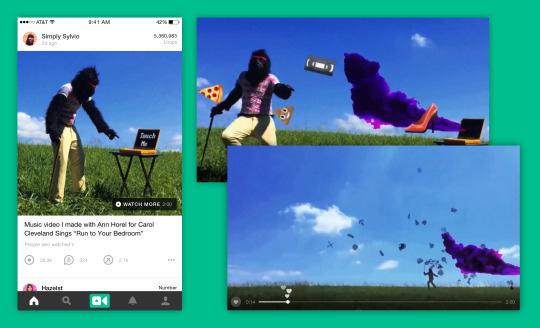 Keep up with all the latest social news by using Hootsuite to keep track of all the accounts you follow. Sign up for free today!