Social media: it's faster than a speeding bullet, more powerful than a locomotive, able to leap tall buildings in a single bound… No wait, that's Superman.
While your favorite social networks may not be leaping over skyscrapers or stopping supervillains in their tracks, the rate of change in the social media world certainly moves at a pace that would leave the Man of Steel in the dust—with new products, features, platforms, announcements, and more every single day.
Luckily, we've done the hard work for you and rounded up the biggest social media news of the month into one handy list of updates to keep you at the top of your social media game, phone booth and cape optional.
Twitter
Hearts on Twitter
This month we said goodbye to stars and hello to hearts. On November 3, Twitter ditched their star icon favorite in favor of hearts that, unsurprisingly, they've called likes. In the announcement blog post for Hearts on Twitter, product manager Akarshan Kumar wrote: "We want to make Twitter easier and more rewarding to use, and we know that at times the star could be confusing, especially to newcomers. You might like a lot of things, but not everything can be your favorite." The change was met with backlash from many legacy users. According to Mashable, Twitter announced one week later that the platform's seeing six percent more hearts, or likes, than it did Favorites and that new users are engaging nine percent more since the change.
You can say a lot with a heart. Introducing a new way to show how you feel on Twitter: https://t.co/WKBEmORXNW pic.twitter.com/G4ZGe0rDTP

— Twitter (@twitter) November 3, 2015
Moments blue dot
In October, Twitter launched Moments—billed as "the best of Twitter in an instant"—a big new feature focusing on curated content. We covered the announcement in last month's social media news roundup. Twitter indicated that there was new content to consume in the Moments tab with a blue dot notification. According to Mashable, Twitter users were not impressed. This month, Twitter tweeted that the blue dot for Moments would appear less often due to user feedback, though they have not specified how frequently the notification dot will show up.
You Tweeted, we listened! Now the blue dot notification in Moments will appear less frequently. — Twitter Moments (@TwitterMoments) November 7, 2015
Emoji reactions
Twitter appears to be testing multiple emoji reactions to Tweets. User @_Ninj found the emoji reactions and tweeted a screenshot showing three full tabs of different emoji options. The user wrote that the emoji reactions were part of a developer build accessed through a jailbroken version of the app. Casey Newton, Silicon Valley editor at The Verge, tweeted to Twitter for comment on the discovery. He followed up by tweeting that they had replied with a single emoji:

I can't believe they're finally letting me ? tweets (The best part is that it's not even a joke, I just found this…) pic.twitter.com/cyJ6Lmfhgx

— Ninji, infamous dog (@_Ninji) November 16, 2015
Facebook
New local marketing tools
Facebook introduced two new tools for local marketers. Businesses with multiple locations using local awareness ads (initially launched in October 2014) now have the ability to create relevant ads for each different location. The feature allows business using Locations for Pages, "to use information from each of their pages to add dynamic ad copy, links and call-to-action buttons to their ads, so each ad is localized for its corresponding store." Additionally, Facebook has added a new tab to Page Insights to provide local businesses with aggregate demographics and trends associated with people near their location. The updates to local awareness ads are available globally through the API and will soon be available in Power Editor while the local insights tab began rolling out to Pages in the U.S. on November 5.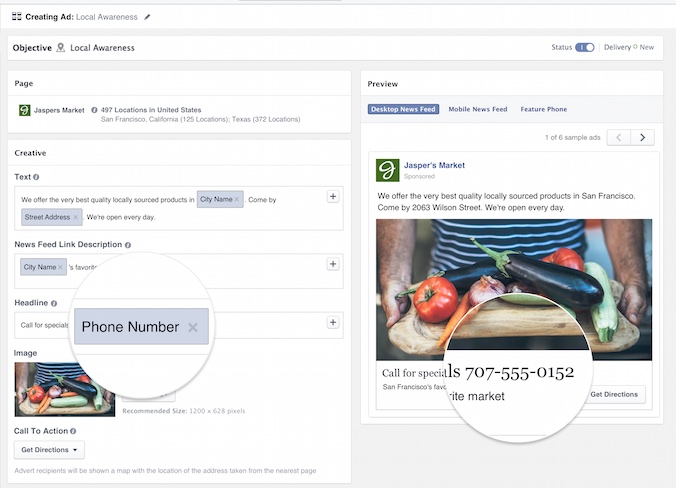 Photo Magic
Facebook began testing Photo Magic in Australia earlier this month, first on Android, then iOS, reported TechCrunch. The new Messenger feature uses facial recognition software to scan newly taken photos and notify users with an option to send the images to the friends that are in them. Photo Magic uses the same technology as Facebook's photo tag suggestions and the company's standalone Moments app. Users who don't want to be recognized can opt out using the same privacy control used to turn off tag suggestions.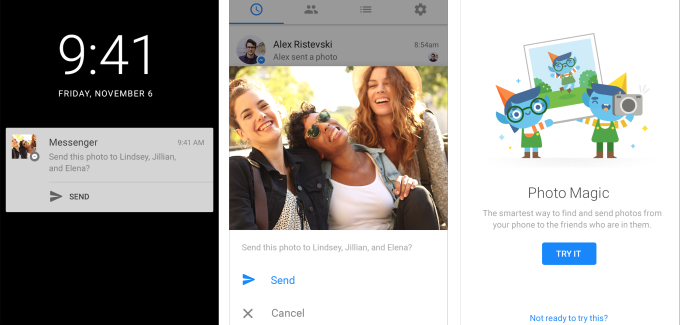 Notify
On November 11, Facebook introduced Notify. The new notifications app "delivers timely notifications about the things that matter to you, from the sources you love, all in one place," according to the announcement post from product manager Julian Gutman. Notify will include "stations" across a variety of interest categories, such as sports scores, weather, movie trailers, breaking news, and more. Users can create a personal mix of notifications to receive by selecting stations. The notifications will appear on mobile lock screens and be easy to share with friends. As of November 11, the app was available in the U.S. for iPhone users.
Ephemeral messaging
Facebook is testing ephemeral messaging, according to BuzzFeed. The new Snapchat-style feature gives Messenger app users the option to set messages to self-destruct one hour after sending them. A Facebook spokesperson wrote in a statement: "We're excited to announce the latest in an engaging line of optional product features geared towards making Messenger the best way to communicate with the people that matter most." Though ephemeral messaging is currently being tested in France, Facebook says it may roll it out to a wider audience in the feature.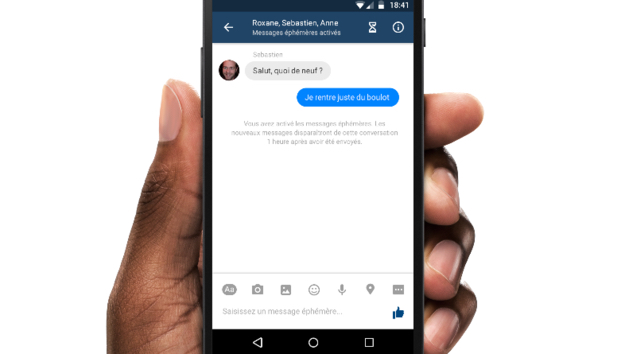 Profile Search
Facebook quietly started testing individual profile page search functionality this month, reported Mashable. After their initial article on the news, Mashable updated the piece to include a statement from Facebook: "We're piloting a way to search people's posts from within their Profiles. You can only search for posts that you can already see on their Timelines." The Profile search functionality is a small pilot program that's live for a select group of iPhone and desktop users in the U.S. The company will be evaluating feedback from the pilot and has not announced plans for an official rollout at this time.
new FB feature pic.twitter.com/srCfWKIXqt — Alexander C. Kaufman (@AlexCKaufman) November 13, 2015
New tools for nonprofits
Facebook introduced new tools for nonprofits on November 18. The company started testing a new tool called fundraisers and began improving their Donate button, which will allow users to donate to charities without leaving Facebook. Fundraisers will be "a dedicated place to raise funds from a nonprofit's Page for a specific campaign." The feature will allow nonprofits to tell a campaign story, rally supporters, collect donations, and visibly track progress. Any shared posts will include a Donate button, which will make it easy for anyone who sees the post to easily contribute to the cause with a few taps. Naomi Gleit, VP of product management, wrote in the announcement: "We hope these features help nonprofits reach new supporters, engage their community and get the valuable funding they need to continue their good work." Facebook is testing the new features with 37 partner organizations, including the World Wildlife Fund.
New tools for exes
Facebook can be a post-breakup minefield. This month, the platform went above and beyond to make the dissolution of romantic relationships just a little bit less painful for users with new "tools to help people manage how they interact with their former partners on Facebook after a relationship has ended." As of November 19, users now have the option to: see less of an ex's name and profile photo without having to unfriend or block them, edit who can see past posts that feature their former partner, untag themselves from posts with that person, and limit the photos, videos, and status updates that their former partner will be able to see. Kelly Winters, Facebook product manager, explained, "When people change their relationship status to indicate they are no longer in a relationship, they will be prompted to try these new tools."
Work Chat
Facebook released a new Work Chat app for the enterprise version of the social network, Facebook at Work. The new chat client, reported TechCrunch, will allow coworkers to send individual messages, participate in group chats, share photos and videos, make voice calls, and use stickers. The app quietly popped up on the Google Play store in November. Facebook told TechCrunch that they are working on an iOS version. The launch date has not been announced.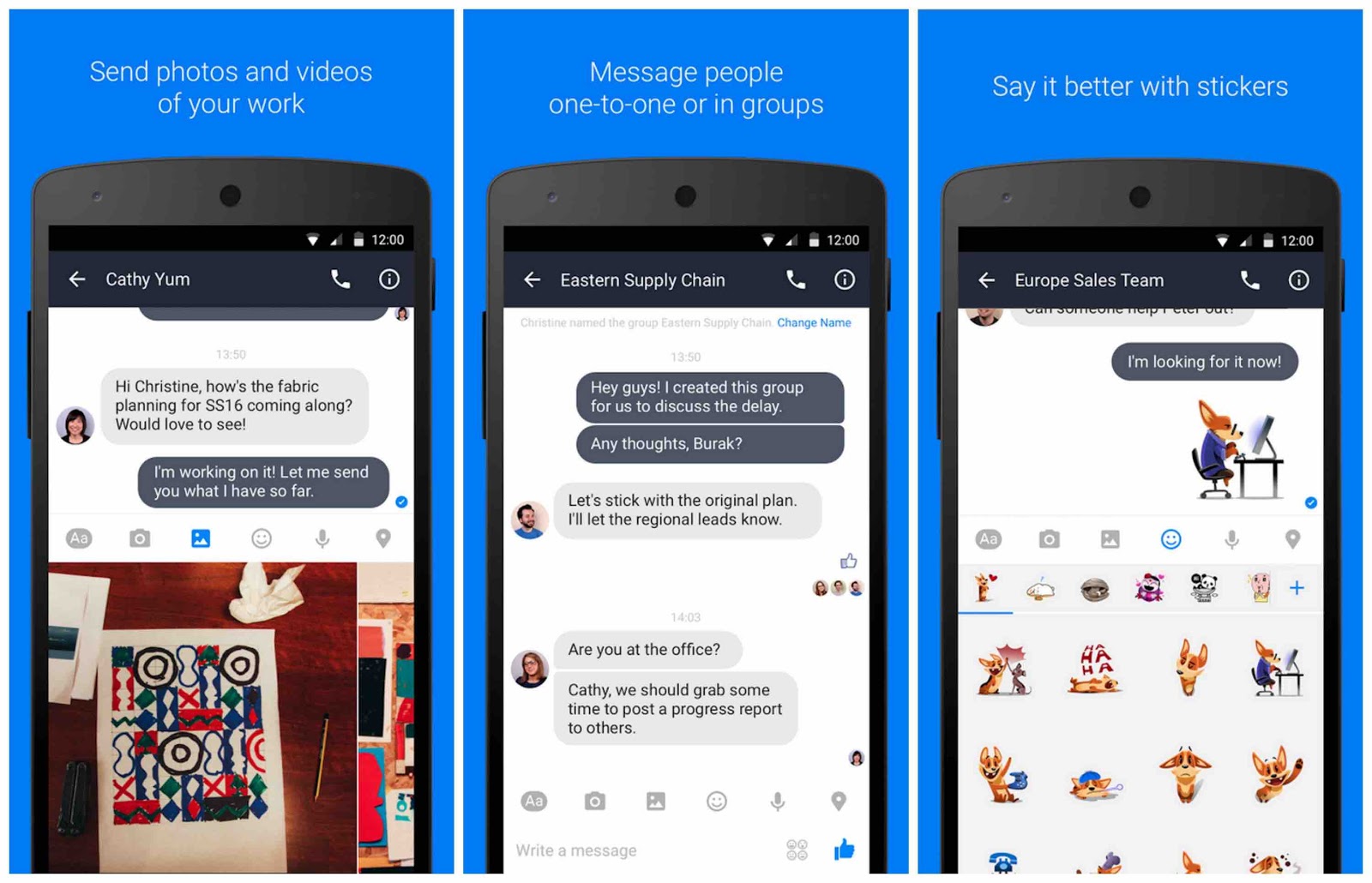 AI Research
Facebook AI Research (FAIR) has achieved new milestones in artificial intelligence research. The new developments "include the ability to train computers to identify objects in photos, understand natural language, predict, and plan." The research also includes a new system called VQA, or visual Q&A, which uses image recognition technology to make it possible for users to ask the machine what's in a photo.
Facebook's AI team is working to build smart systems that can enhance people's lives. Watch this video to learn about how we're approaching AI research and the impact this work is already having.

Posted by Facebook Engineering on Tuesday, 3 November 2015
Political targeting
This month, Wired reported that Facebook now gives political candidates the ability to target "political influencers." Promotional materials for the tools explain that they will include the ability to, "Learn more about the people who like your Page and reach out to them with meaningful targeted messages where they're already engaged: in their News Feeds." Facebook also offers a downloadable PDF about finding voters on Facebook.

Instagram
Curated Halloween channel
Technically this one happened on the last day of October, but our October roundup was already out by then, so here we are. Instagram launched a curated video channel for Halloween. Wired reported that the channel was "a heavily curated, 24-hour deep dive into the very best videos Instagrammers post." Users were invited to submit content using the hashtag #IGHalloween, according to Forbes. The channel was available in the Explore tab for users in the U.S. on October 31.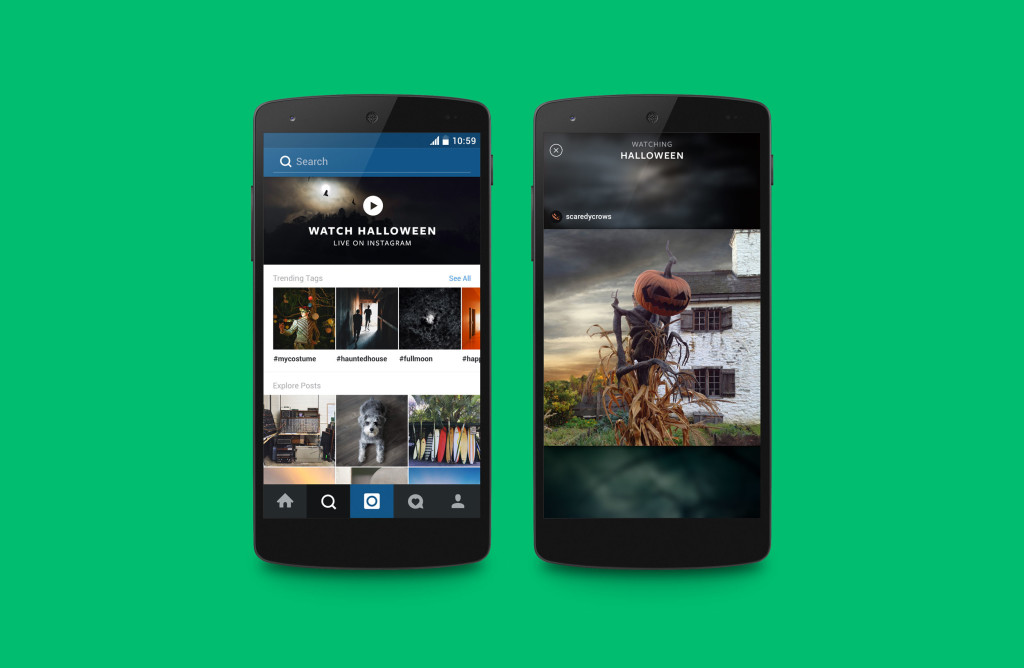 Partner Program
The photo-sharing social network introduced the Instagram Partner Program this month. In their announcement blog post, they wrote: "We created Instagram Partners to make it easier for advertisers of any size to find the best-in-class technology partners they need to get great results on our platform." The program launched with 40 initial partners in three categories: ad tech, community management, and content marketing. Hootsuite is proud to have been named an initial member of the Instagram Partner Program in the community management category.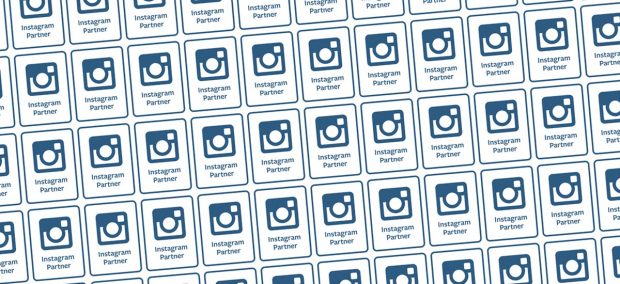 Platform Policy updates
This month Instagram announced updates to the Platform Policy that will limit third-party app access to the Instagram API. The Instagram for Developers blog post explained: "Today we are announcing several platform changes to improve people's control over their content and set up a more sustainable environment built around authentic experiences on the platform." The photo-sharing app says it will support apps and services that: help individuals share their own content, help brands and advertisers understand and manage their audience, and help broadcasters and publishers discover content, get digital rights, and share media. The blog post continued: "We will begin reviewing new and existing apps before granting full API access starting December 3, 2015. Existing apps have until June 1, 2016 to submit and be approved."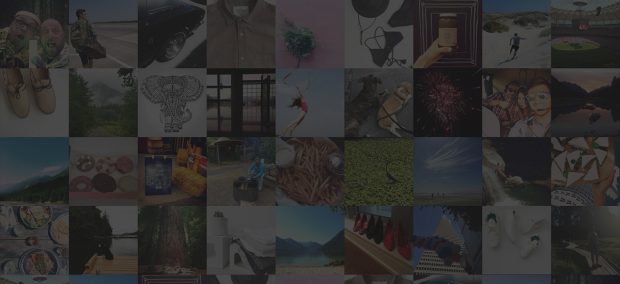 Multi-account support
Members of Instagram's official beta testing group for Android discovered this month that the app is testing support for multiple accounts, according to TechCrunch. The news first appeared on the blog Android Police, which said a tipster had provided screenshots. The multiple account support allows beta testers to switch between accounts, a feature that has been high on many Instagrammers' wish lists. It is unclear when Instagram may roll this feature out to the rest of its users.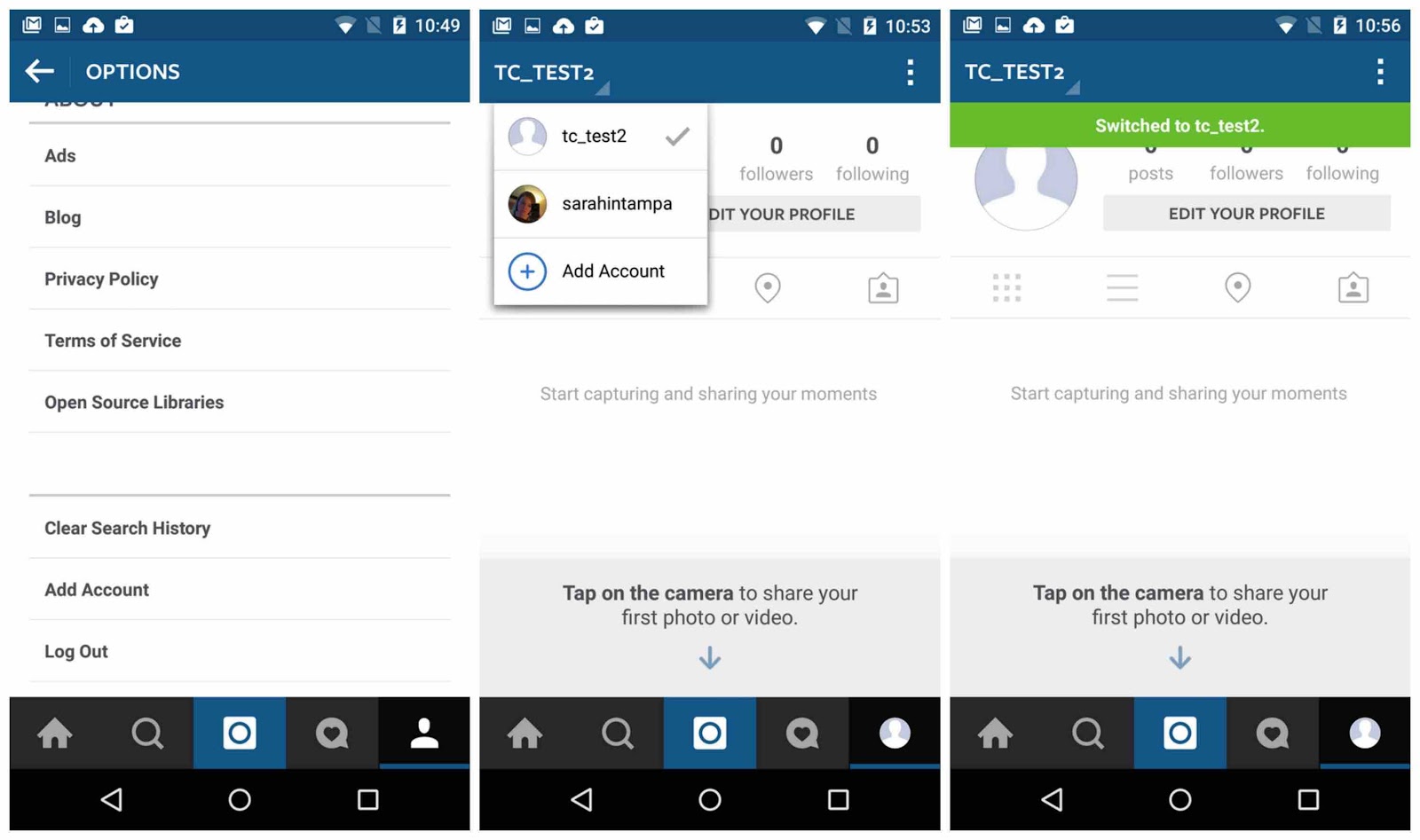 Pinterest
Buyable Pins available on Android
This month Pinterest made buyable Pins available to Android users in the U.S. The announcement follows the summer launch of buyable Pins for iPhone and iPad users. Pinners on Android will now see the blue price on buyable Pins and have the ability to select Buy it to make a purchase in only a few taps. Thorben Primke, software engineer, wrote: "There are over 60 million buyable Pins to choose from, so now when you discover products you love on Pinterest, you can buy them without ever leaving the app." The network also introduced their new Pinterest Shop, featuring collections hand-picked by the Pinterest team.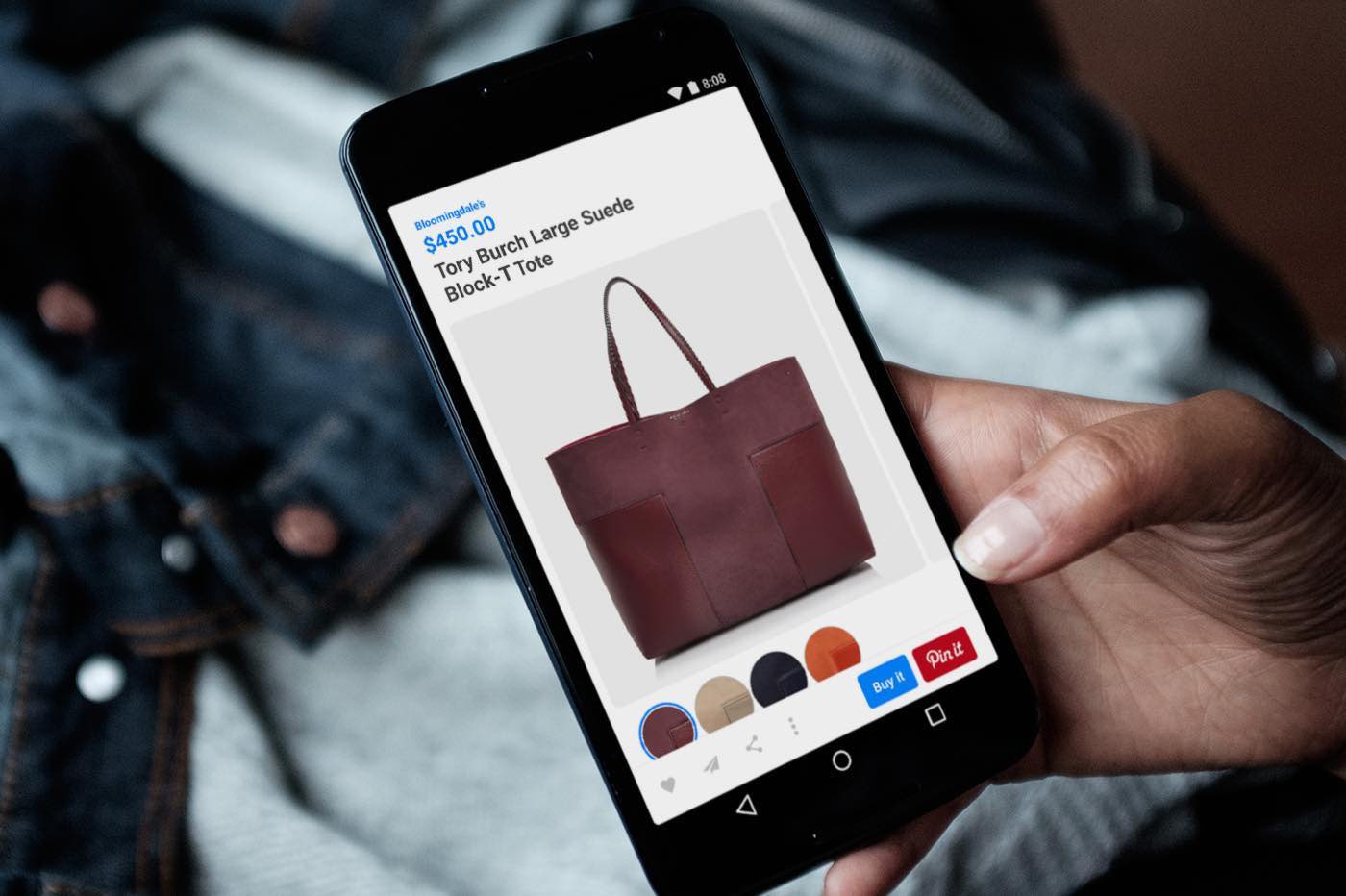 Visual Search
Pinterest launched visual search on November 8. The new tool gives users the ability to select part of a Pin that they're interested in, then Pinterest will return search results that are visually similar. Kevin Jing, engineering manager, wrote in the announcement blog post: "We've got a new tool that lets you find all those things you don't have the words to describe." He further explained, "So if you zoom in on that lamp, you can discover what it's called ('Antiqued Metal Funnel Pendant'), and where you can find it (Restoration Hardware). If you want to know more—like how to get a table like that—just resize your selection and move it around to instantly see more Pins."
Sort Pins
Pinterest also made some changes to how users can sort Pins. Cesar Isern, product manager, wrote: "Your Pinterest profile is your place to save ideas for later… But it isn't always as easy as it should be to find those Pins later. Sometimes you forget what board a Pin's on, even when you just Pinned it." To address this, the network has made three changes to search functionality. Now, Pinners' most recent Pins will appear first in searches. Once a Pinner has enough Pins, their profile will begin to show them what topics they Pin about most, then they can simply tap to see all of the Pins they've saved on that topic. And last but not least, Pinners can now view boards by when they Pinned to them last or alphabetically.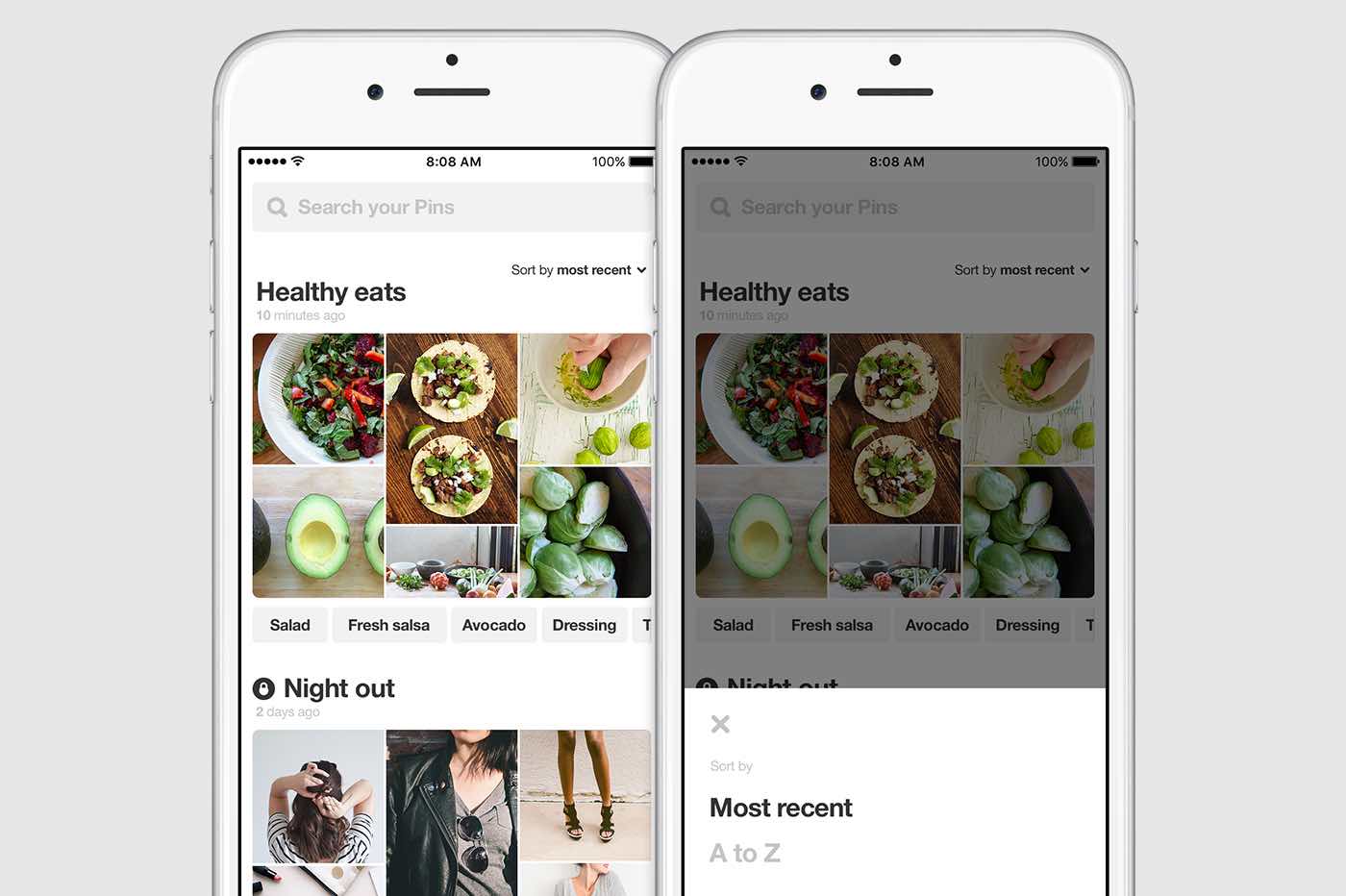 YouTube
Virtual Reality
YouTube announced on November 5 that they now support VR video. In the announcement blog post, the company wrote: "Using the same tricks that we humans use to see the world, VR video gives you a sense of depth as you look around in every direction. Near things look near, far things look far. So if you were excited about 360° videos, this is pretty freakin' cool." The company also announced that existing YouTube content can now be viewed as VR using a Google Cardboard viewer by selecting the "Cardboard" option. VR features are available on YouTube's Android app. Users will also need a Google Cardboard viewer.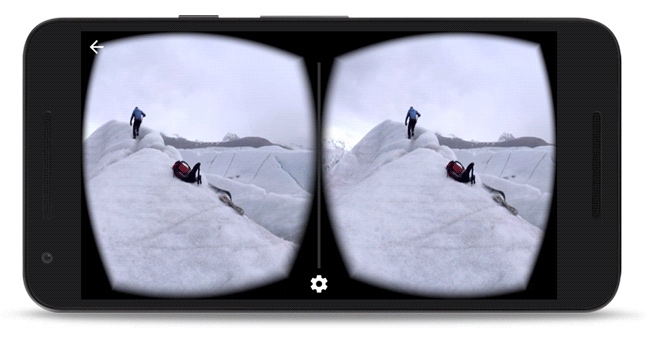 Hootsuite
Hootsuite for Mobile Web Updates
This month we updated Hootsuite for Mobile Web, which lets users access the Hootsuite dash from nearly any browser (including Windows and Blackberry devices). We made some design improvements to make it easier for users to navigate on any device. We also added: in-stream actions so users can take action on a post as they browse, quoted Tweets, Instagram support, and an updated menu that includes Settings and Hootsuite Profile editing.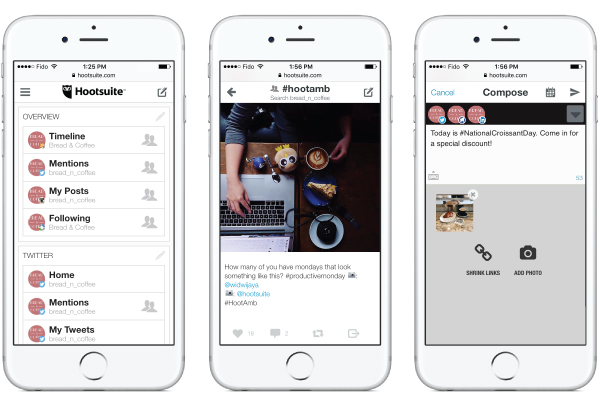 Snapchat
Purchase lenses
Mid-way through November, Snapchat introduced a store for its lenses, reported The Verge. Snapchat Lenses, which were initially released in September, give users the chance to add a filter (of sorts) to their selfies. The app features a rotating palette of seven options and each day a new lens takes the place of the oldest. The lens store gives users the opportunity to purchase some of the ephemeral messaging app's fan-favorite lenses—such as the wildly popular vomiting-a-rainbow lens—for future use. Each lens costs $0.99. The Verge reported that there would be 30 paid lenses available each day, including "some old favorites." The store is available to users in the U.S., Canada, the U.K., Australia, Brazil, Saudi Arabia, and "a handful of other European countries."
"Guys this is really embarrassing but I paid $1.19 for the barfing rainbow effect on snapchat" pic.twitter.com/22oUh84S7N

— Claudia Nieuwland (@ClaudNieuwland) November 24, 2015
Official Stories
This month Snapchat launched Official Stories. Akin to verified accounts, Official Stories are designed to help users find influencer accounts, such as celebrities, on the app, reported Adweek. Snapchat Support explains: "If a Snapchatter has an Official Story, their name will appear under an Official Stories header when you search for them. Also, an emoji will appear next to their name so you know they're the real deal." This feature has been rolled out to "a small group of Snapchatters." The company adds, "Over time, Official Stories may become more widely available."
@samsheffer @Snapchat pic.twitter.com/t3tp2txdZz — Jonathan Friedman (@jonfriedman) November 13, 2015
Story Explorer
In November, Snapchat introduced Story Explorer, a new feature that makes Live Stories more interactive. When Snapchatters see something that they're interested in, they can swipe up to see more Snaps of that same moment, from a variety of different perspectives. The announcement blog post explained: "It's the first time you'll be able to experience that incredible game-winning dunk from thousands of perspectives throughout the stadium—or feel like you're right there on the scene when breaking news unfolds." The new feature launched for New York and Los Angeles Live Stories on November 23. Snapchat says it has "plans to roll out this technology across many more Stories very soon!"
Google+
Redesign
On November 17,  Google+ began to introduce a reimagined Google+ that focuses on Communities and Collections. Eddie Kessler, director of streams, wrote in an announcement blog post: "Now focused around interests, the new Google+ is much simpler." Google+ has also made the site more mobile-friendly, with updates across web, Android, and iOS. The company has promised to listen and respond to user feedback, a process that's already underway. New changes are already being shared by Luke Wroblewski, product director, in Google+ Updates.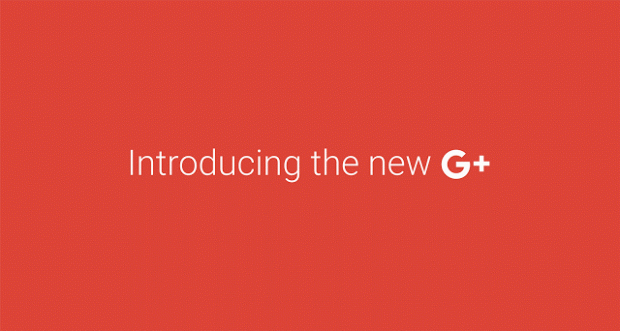 Tumblr
Messaging
Tumblr launched messaging this month. In their announcement post, they wrote: "You asked for it. Here it comes. Messaging. Real, threaded, instant messaging." The update is available in both iOS and Android apps as well as on the web.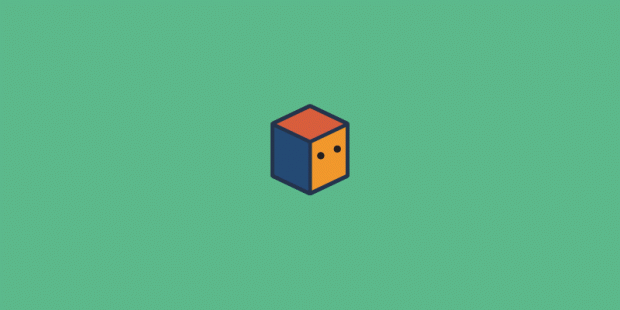 Music
Tumblr also made an update to their app that allows users to post songs via mobile. The song doesn't even need to be on the user's device, so long as it's on Spotify or SoundCloud, they can share away. The announcement post added: "If it's already a hit, you don't even have to type it: The audio post creation screen shows you a list of what's trending across Tumblr."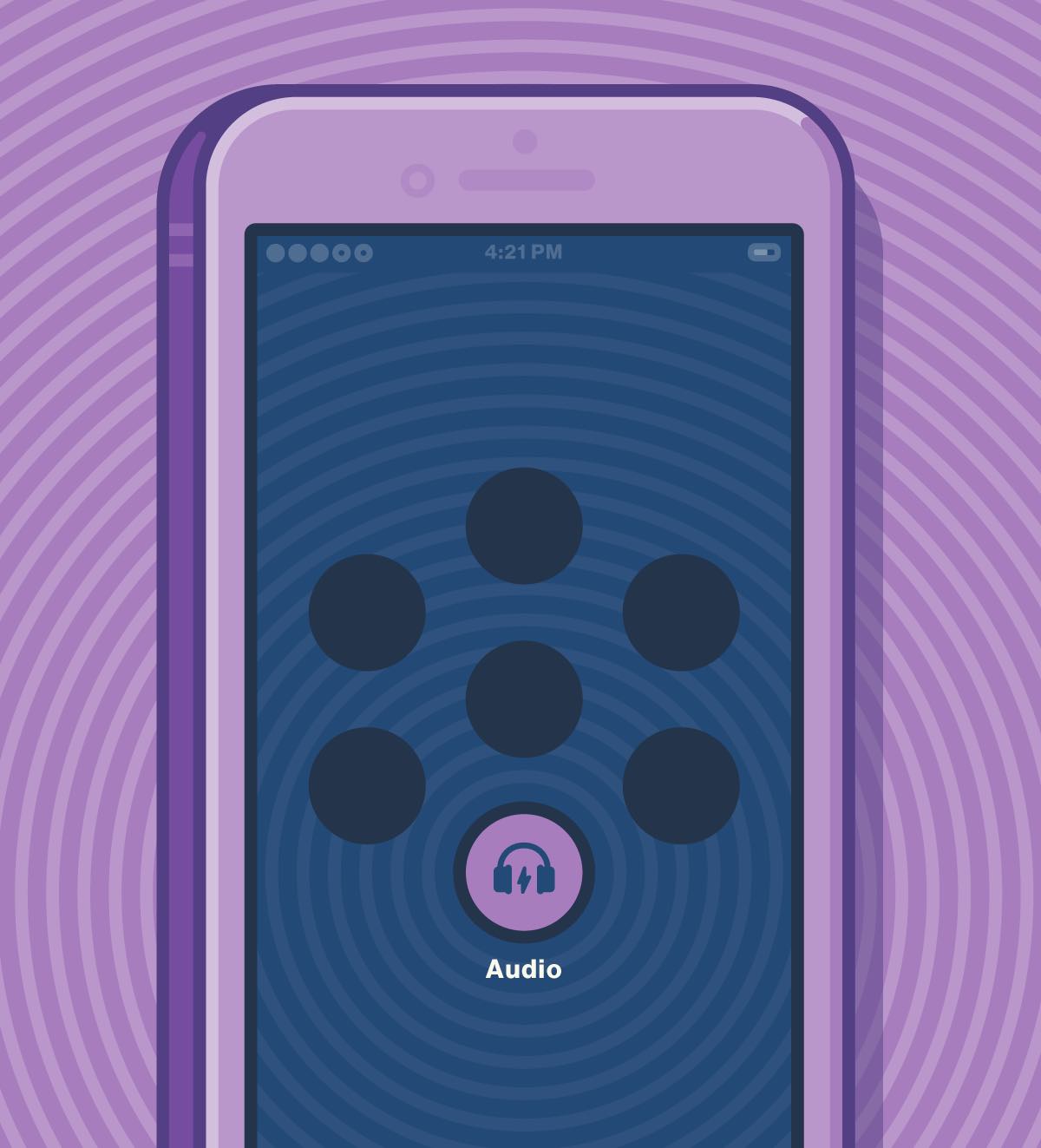 GIF Maker
Tumblr launched a new GIF maker feature in the Tumblr iOS app. Now users can crop, zoom, trim, speed up, slow down, loop, and rebound brand new GIFs quickly and easily. It's as simple as opening a new photo post, choosing a video (or burst) on the mobile device, and bam, it's a GIF. The app even goes so far as to indicate what in a user's camera roll is GIF-able. Tumblr says that the feature will be available to Android users soon.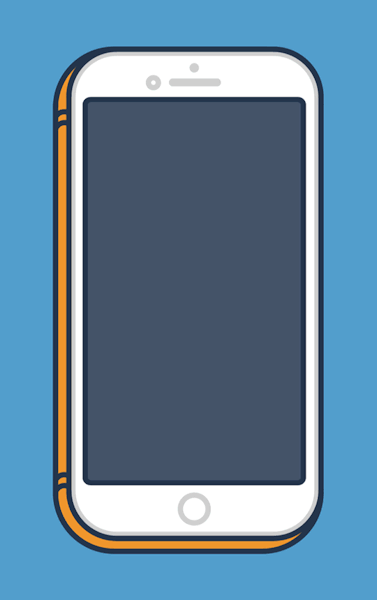 Vine
Remix
On November 18, Vine introduced new features for remixes, remakes, and collaborations. Kristian Bauer, iOS engineer, explained in the announcement post: "Remixes, remakes and collaborations are essential parts of the Vine ecosystem, and today we are introducing new features that build on this, allowing everyone to get in on the action." The new remix-focused features include audio collaboration, which gives Vine users the opportunity to make their own creations using sound from any Vine, an update that will likely foster the meme-friendly culture of the network. In addition, new discovery features will let users easily find Vines that use the same audio clip or song. Bauer wrote that this feature would give users "entirely new audio-centric feeds to watch." Discovery will also include the ability to see the original Vine from which a remix or remake was created. Additionally, Vine has added song metadata, which will allow users to search for a song on the Explore page and find any Vines that use that track. The remixing feature is available on iOS only and the new discovery features are available for both iOS and Android.
Vine for Apple Watch
On November 24, Vine introduced new ways to discover and watch Vines. For iPhone users comes the ability to swipe left on any post to see more Vines. For other Apple enthusiasts, the video app has also brought the ability to watch Vines to Apple Watch. Vine's new Apple Watch app provides two feeds: Favorites and Featured. The Favorites feed will show users posts from Vine creators that they've selected as Favorite, while the Featured category will display hand-selected Vines from channels such as Comedy, Music, and Sports. Apple Watch users will also be able to like and Revine directly from their device.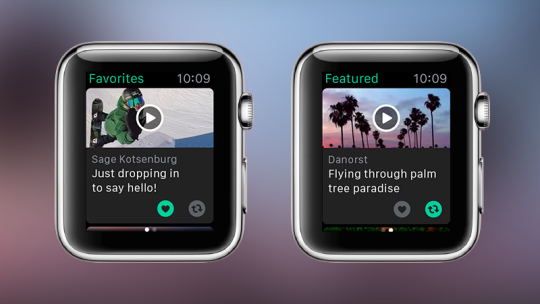 Miscellaneous
New Emoji Candidates
The Unicode Consortium will be voting on new emoji in May 2016 and several new candidates have just been added to the list of possible additions. Newly added to the list: squid, shrimp, egg, glass of milk, peanuts, kiwi fruit, and pancakes. The full lineup includes more than 70 possible new emoji. Personally, I'm rather excited about the owl…

Oxford Dictionaries Word of the Year 2015
For the first time ever, Oxford Dictionaries Word of the Year is an emoji—specifically, the "Face with Tears of Joy" emoji,

. In the announcement blog post, Oxford Dictionaries explained: "Emojis (the plural can be either emoji or emojis) have been around since the late 1990s, but 2015 saw their use, and use of the word emoji, increase hugely." The dictionary partnered with SwiftKey to explore frequency and usage statistics, and they found that

was the most used emoji globally. Other contenders for this year's title were: ad blocker, Brexit, Dark Web, on fleek, lumbersexual, refugee, sharing economy, and they—all of which are defined in the dictionary's blog post. Past words of the year include: vape (2014), selfie (2013), and GIF (2012).