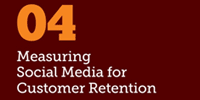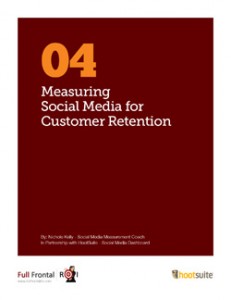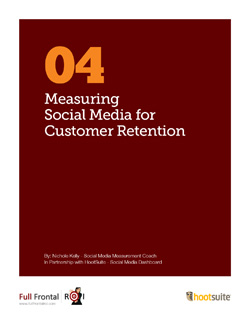 Social media can be a great channel to expand customer service touch points and lower customer service costs. The challenge for marketers is to make it a core function of the customer service team rather than a task to be managed by a select group of individuals in order to scale with demand. We've seen that social media customers are more likely to be loyal, evangelize more often, and ultimately be more profitable. Now lets prove it…
This is the fourth White Paper in our five part series on social media measurement for ROI with co-author Nichole Kelly.
Download today to learn how social measurement can advance your understanding of your customers, and your success.